Workspaces
A Workspace is a logical grouping of Projects, Users, and Billing. Workspaces can contain one or more Users, each with different permissions. Users can belong to multiple Workspaces.
The Workspace dashboard allows you to:
Create new Projects.
Manage existing projects.
Manage workspace team members and permissions.
Manage subscriptions and commercial licenses.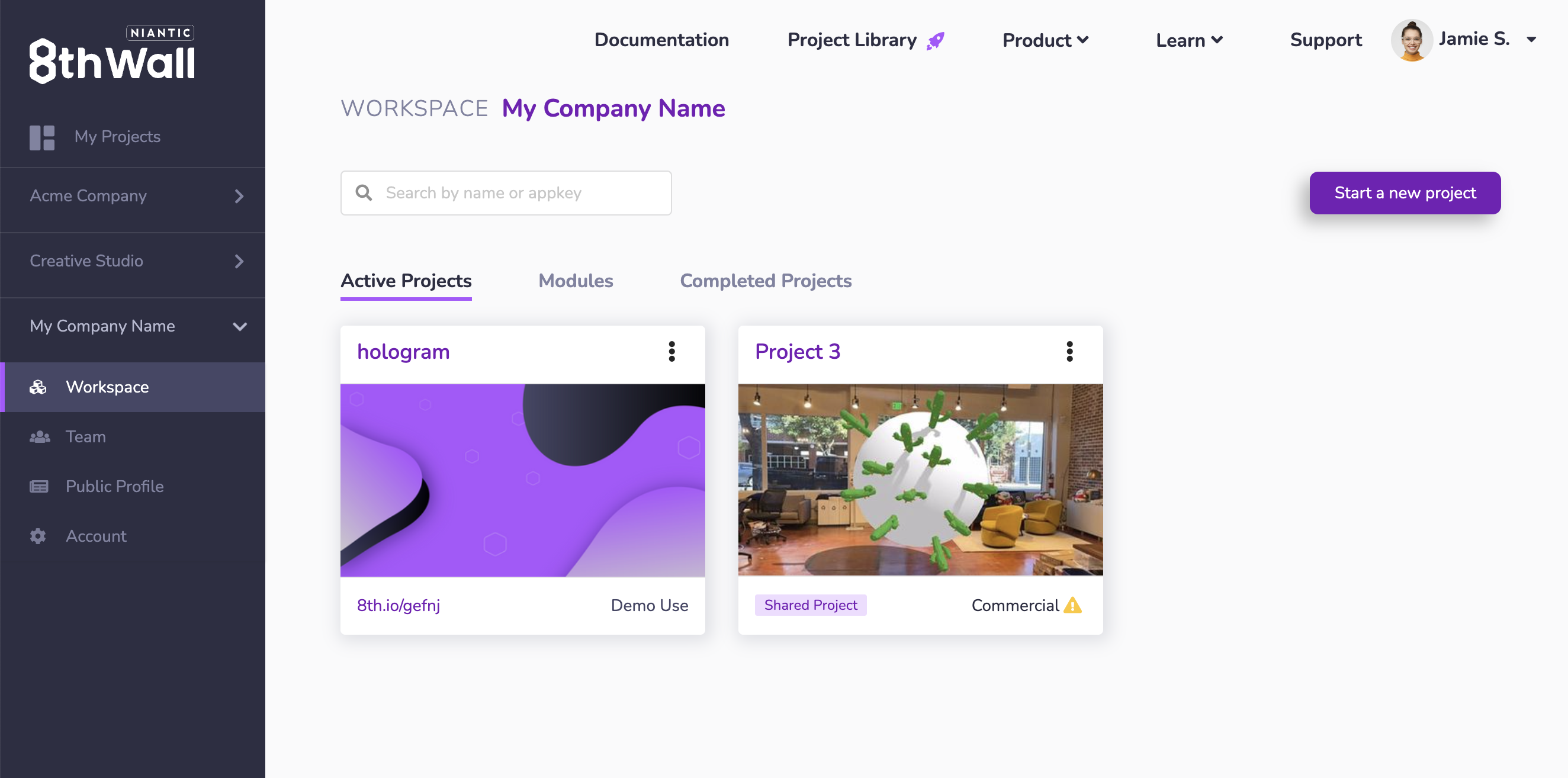 Initial Workspace​
When creating a new 8th Wall account directly from 8thwall.com, you will start with a workspace with a 14-day free trial.
If signing up via an invitation from another 8th Wall user, you will be added as a team member of their existing workspace.
Important: Choose your workspace name carefully as this cannot be changed later. By default, the URL of your published Web AR experience will be in the fomat of:
"workspace-name.8thwall.app/project-name"
Changing the workspace URL requires contacting support and creating a request.