8th Wall
Blog
Introducing the March Challenge
Bring your creativity to life with 8th Wall Sky Effects during our March Challenge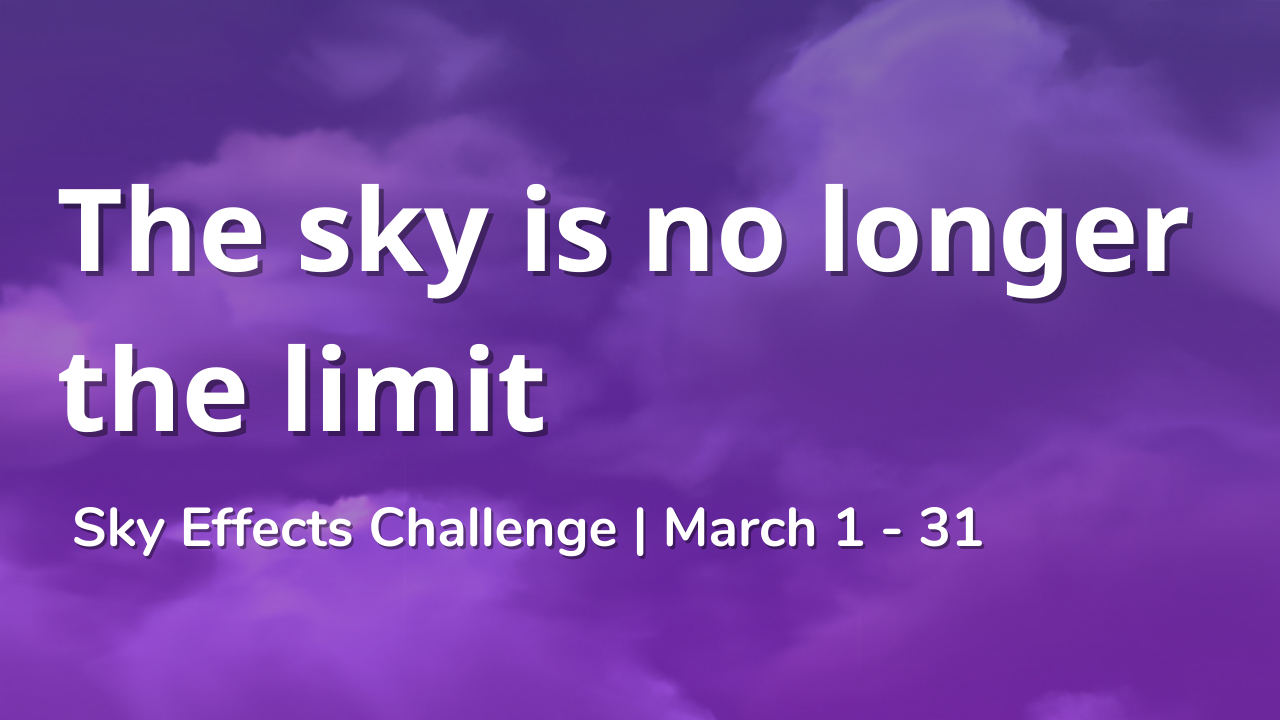 Are you ready for a new challenge that will push your creativity to the limit? Niantic is excited to announce the March Challenge, where we will explore the limitless possibilities of the recently released 8th Wall Sky Effects!
8th Wall Sky Effects is a WebAR solution that allows developers to augment the sky to create stunning visual experiences. By incorporating Niantic's semantic segmentation, Sky Effects quickly identifies the sky and enables developers to use it as a canvas to add 3D content or replace the sky completely. With this feature, developers can create immersive, interactive, and larger-than-life experiences with no app required.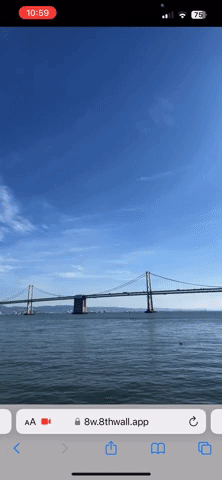 Let the challenge begin
We kicked off the challenge with a Sky Effects Info Session on March 7th, so participants could learn about Sky Effects, eligibility, rules, judging criteria, and more! Check out the recording here! The challenge will run throughout the month of March, and during this time, participants will have access to resources and developer support in the #challenges Slack channel, where they can connect with other developers and seek help Check out the full programming outline below. RSVP for our events here.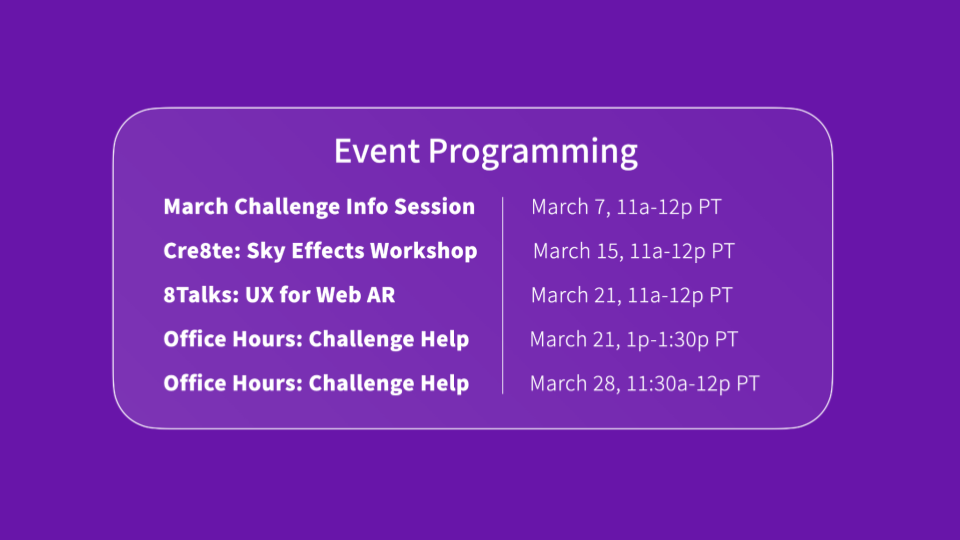 We're excited to see what you create using 8th Wall Sky Effects. From AR games to advertising, the possibilities are endless. Here are some ideas to help get the creative juices flowing:
An AR game where players can race in the sky

A virtual art installation that can be seen from anywhere

A brand campaign that places a 3D model in the sky
Exciting Prizes Up for Grabs
The top winners of the March Challenge will each receive a Meta Quest Pro (valued at $1500 each). The Grand Prize winner, Best in Sky Effects, will also win $1000 cash and a meeting with Niantic staff. The winning categories for the top three are the Most Cre8tive with 8th Wall, Best Use of 8th Wall-made Modules, and Best UX for WebAR. A Judging Panel will also choose seven honorable mentions, those winners will receive Meta Quest 2.
Join the challenge by registering here. Projects must be submitted by March 31st at 11:59 pm PST, and winners will be announced on April 21st. The sky's the limit! We can't wait to see what you create!