8th Wall
Blog
Meet the winners of the Modules Challenge!
Our Modules Challenge gave developers an opportunity to learn, develop, and connect with each other and 8th Wall team members, all while developing easy-to-use and efficiency boosting Modules.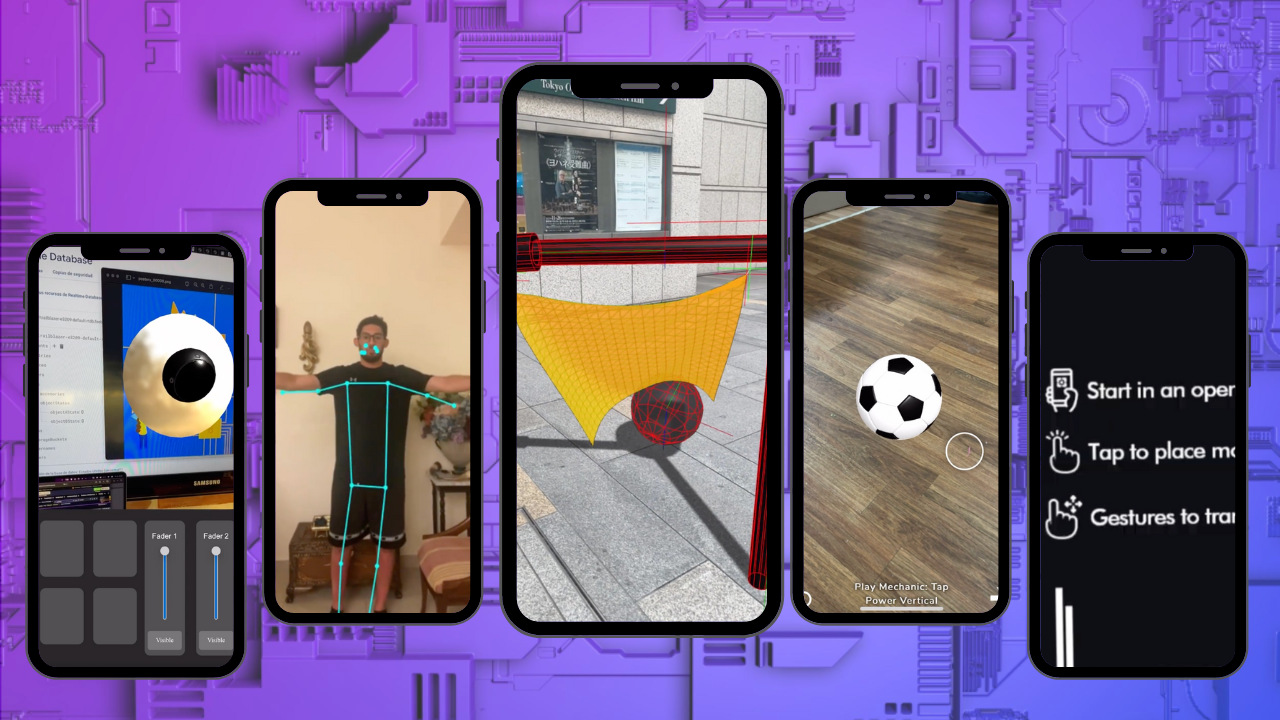 Last month, we launched a private invite-only Modules challenge, inviting 8th Wall developers to build unique and highly usable Modules. This challenge helped developers build their own Modules, foster connections with fellow developers and the 8th Wall team, and compete for prizes worth over $10,000.
To ensure participants were set-up for success, we organized a series of events including an information and ideation session to kickstart the challenge. We held a Cre8te workshop for participants to get started with a sample Module with Electric Factory, in addition to a Tips + Tricks session with freelance developer, Mal Duffin. Lastly, participants were able to schedule one-on-one meetings with our Developer Support Engineers to help remove any roadblocks and help developers submit their projects on time.
We were so impressed with the Modules our 8th Wall developers created and are excited to see them be put to use in future projects. With that, let's announce the winners!
Grand Prize Winner
We had such a great pool of submissions, but there could only be one Grand Prize Winner. The Modules Grand Prize goes to "Physics Simmulation" by Ken Mitsui. This experience was inspired by the vision of allowing people to feel mass.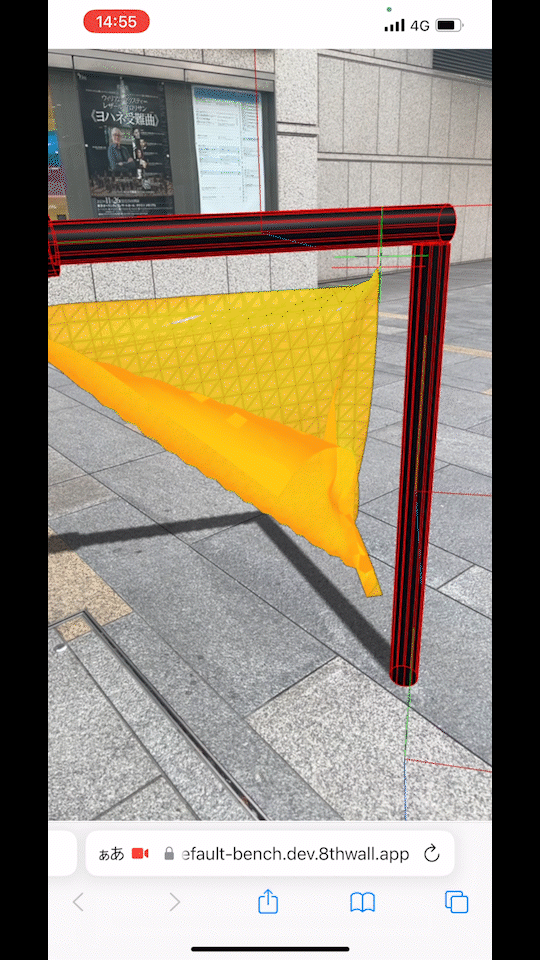 This Module allows developers to easily implement physics simulations into projects created in three.js. Giving developers a quick way to add interactive reality to their own WebAR experiences!
Best Modules Utility Prize
The winner of the Best Modules Utility Prize goes to Diego Aguirre for his module, "Firebase Realtime Database" which presented the best practical benefit as a Module for developers.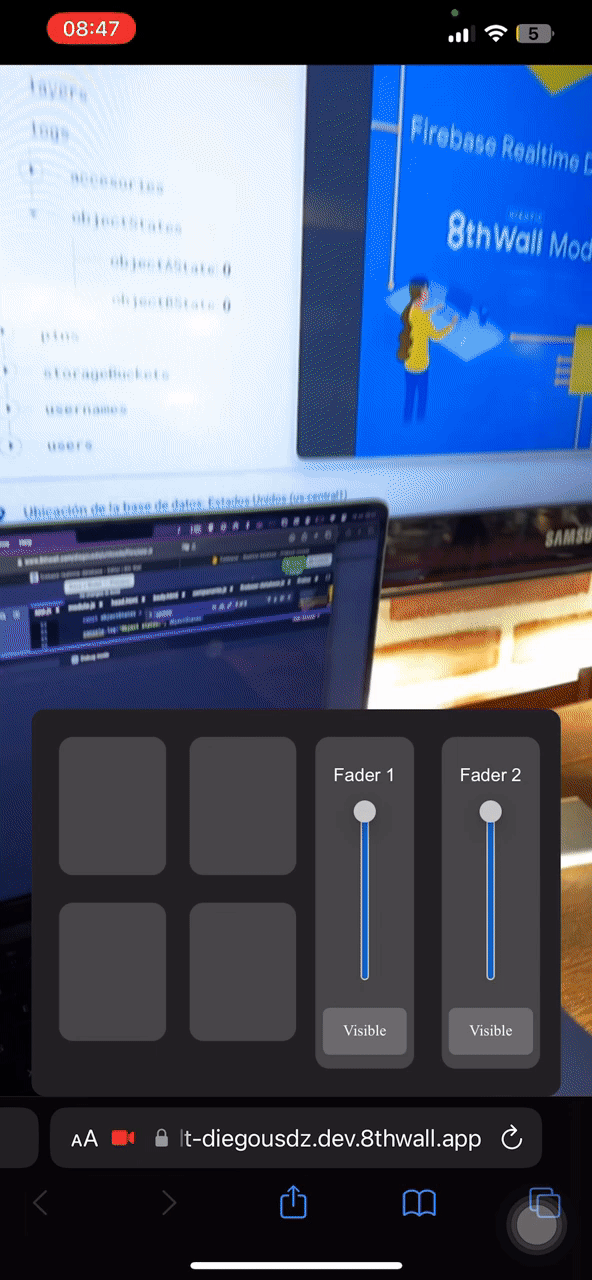 Driven by the needs and ambitions of our 8th Wall community, Diego created a new route to seamless, flexible, and sturdy AR experiences. Leveraging the power of Firebase's Realtime Database, offering instant data sync, dynamic operations, and faultless integration, reshaping the way you create and interact with AR.
The module is designed to be easily integrated into your 8th Wall projects. It uses a subscription model to listen for configuration changes and initializes the Firebase application with the provided configuration. Once initialized, the module sets a flag to indicate that Firebase is ready to be used.
Most Scalable Modules Experience Prize
"MIRAI" created by Mihir Mainkar, won the Most Scalable Modules Experience award as this experience can easily be added to any developer's project.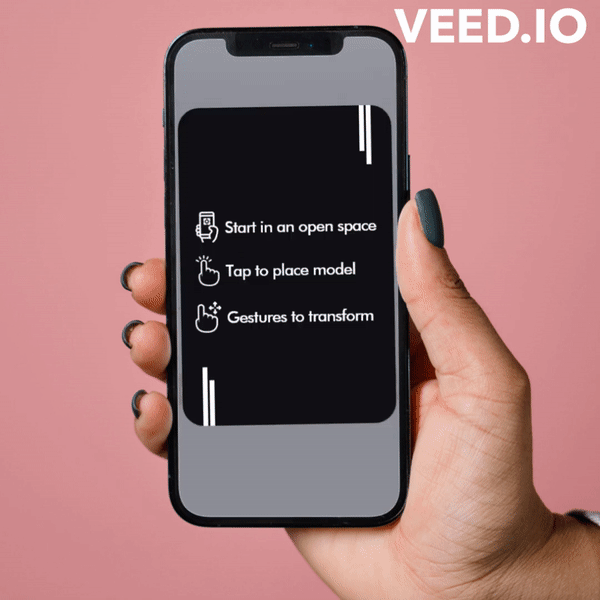 The plug and play nature of "MIRAI'' makes it super easy to add into any 8th Wall experience. The module is extremely scalable and is based on the simple 8th Wall loading screen UI design hence urges the community to create templates for the modules. The template system can then be integrated into the module as a future scope in developing this module.
Modules Fun Prize
Anas Bitar, Aizada Kakimova, Andrey Kiselev at ARGeeks, the winners of the Modules Fun Prize for their "Seamless Motion Visualization" Module created an easy way to track body movements and receive real-time feedback on the positions and actions of your bone positioning.
Community Favorite

Voted by the community, "Single-Touch-Game-Mechanics, by Peter Locharernkul at Pichya Games created an array of single tap/single touch gameplay mechanics for rapid game prototyping and game development.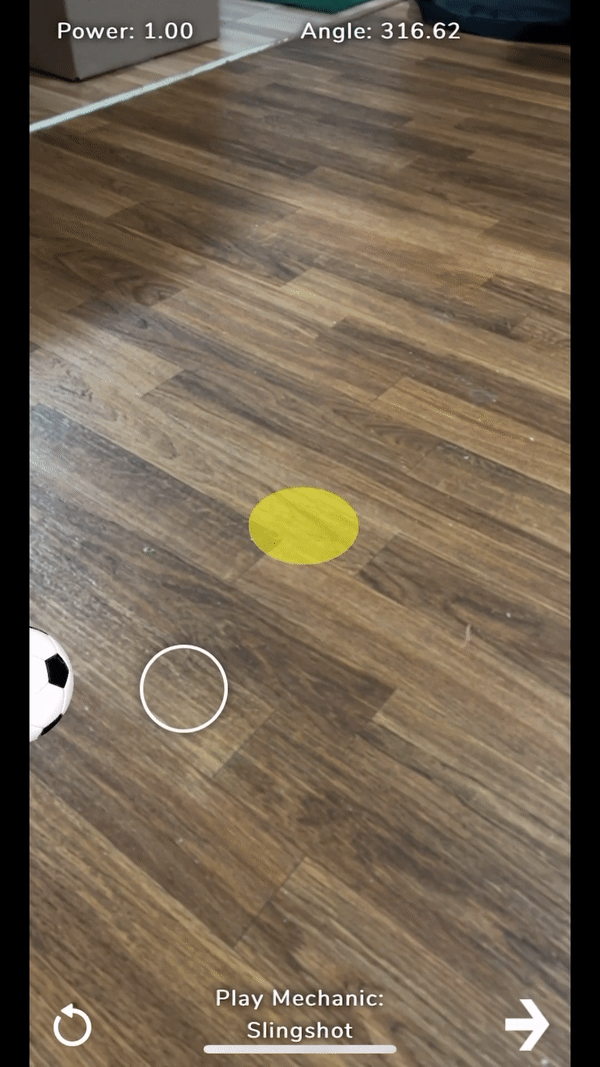 Some of the awesome game mechanics included in this module are Tap Power Hold, Slingshot, Drag Power Vertical/Horizontal, and more with future updates planned to bring more game mechanics.
Thank you to all of the 8th Wall Community Developers who were invited for your hard work throughout the duration of the Modules Challenge! Check out the submission gallery to review all the entries!