8th Wall
Blog
Introducing 8th Wall Realtime Reflections: create Realistic WebAR experiences that win customers
8th Wall Realtime Reflections dynamically mirror the natural world and reflect changing environmental conditions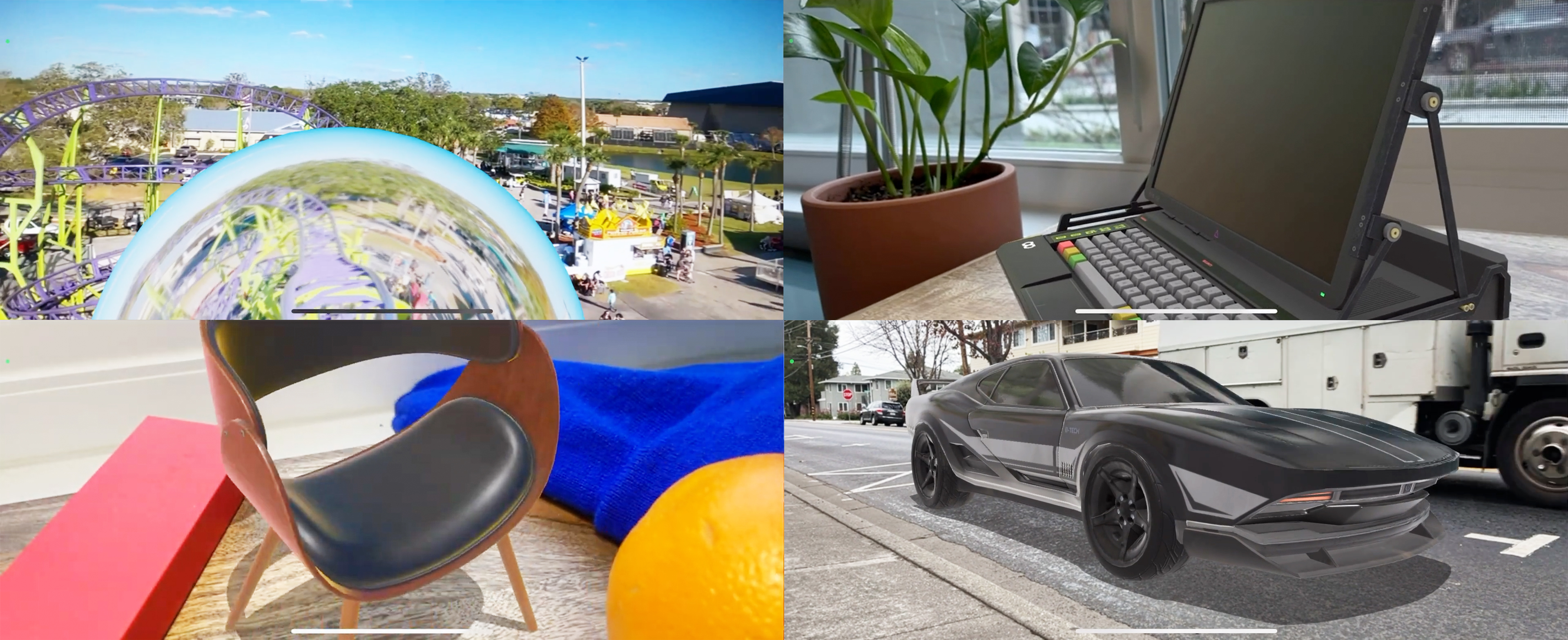 In the world of augmented reality, authenticity matters. This holds especially true for brand experiences where the product is front and center. High-quality 3D renderings, realistic shadows, reflections and lighting are all necessary ingredients not only for creating a sense of immersion, but most importantly for accurately portraying a product to the end user while maintaining the brand's integrity at all times.
With the 8th Wall platform, you can already add realism to your projects with elements such as lighting and shadows. These ingredients help make high quality WebAR experiences users around the world have come to expect from 8th Wall powered projects created by our partners. Now we're thrilled to introduce our latest feature to level up your WebAR projects: Realtime Reflections. When added to your project, Realtime Reflections mirror the natural world and reflect the changing environmental conditions such as lighting and surroundings that are actually happening around you, adding a deeper level of realism and detail to your web-based AR experiences.
You can learn how to build realistic WebAR projects using Realtime Reflections by heading on over to our technical walkthrough post here on the blog and can check them out in action in the demo video below.
When realistic AR experiences are combined with the powerful distribution of the web, it becomes possible to create incredibly authentic brand experiences and ecommerce interactions at scale, which ultimately lead to higher engagement, an increase in buyer confidence, and greater conversions.
Realism Keeps Users Engaged
Creating authentic scenes helps to immerse users into your AR experience which results in greater engagement and dwell time. For the launch of feature film Jumanji: The Next Level, Sony Pictures partnered with agency Trigger to create an authentic Jumanji world in WebAR that incorporated video footage of the cast, detailed 3D scenes and realistic animations of wild animals from the movie to fully immerse users.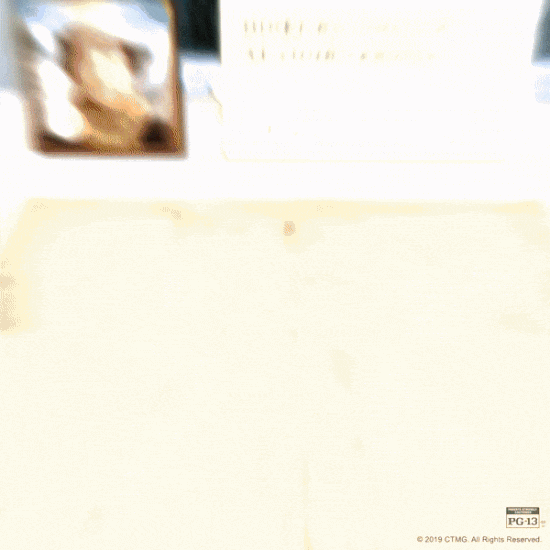 Jumanji: The Next Level WebAR Experience created by Trigger in partnership with Sony Pictures
Users could join their favorite Jumanji stars in an adventure to surreal locations from the movie which utilized realistic shadows and lighting estimation to create a convincingly immersive environment. As a result, users spent on average more than 5 minutes engaging within the experience—that's more than twice the industry average of time spent in WebAR. By creating a realistic and authentic experience, Sony and Trigger captivated their audience and successfully promoted the film.
Realism Increases Buyer Confidence
As more and more shoppers go mobile, they expect their online browsing to match their physical shopping experience. The visual information that a customer receives in-store must now relay through an ecommerce site, to transform a 2D image into a tangible product that they can inspect up close.
The General Manager of online art retailer Saatchi Art, Jeanne Anderson, recently claimed that through surveying customers, "70% of art buyers are hesitant to purchase because they can't see the artwork in advance." In order to address this, Saatchi Art launched an AR feature for their website that allows users to view over 1.4 million original works of art on their wall before purchasing.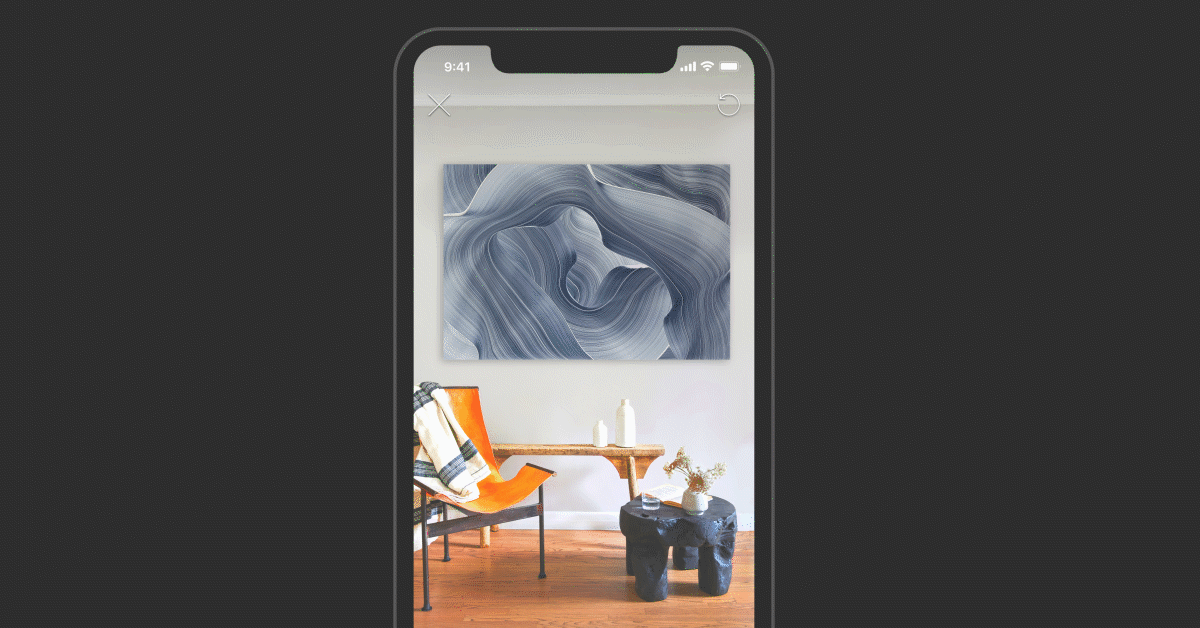 Saatchi Art WebAR feature created by Rock Paper Reality
Created by Rock Paper Reality, the "View in My Room" feature was designed so that each art piece is realistically scaled based on the artwork's metadata and deployed into Web AR on a 3D canvas with the approximate real-world dimensions of the physical artwork. Saatchi Art is already seeing great success with this tool — art buyers who use "View in My Room" are four times more likely to purchase, said Anderson.
Volumetric videos of real people (often called Holograms) including scans of spokespeople, celebrities and models can also be streamed via 8th Wall WebAR to entertain, inform and sell your brand and product. When these holograms are added to a WebAR scene, along with lighting and shadows, they create a sense of presence which helps to quickly create a relationship between the customer and the hologram which now shares their space.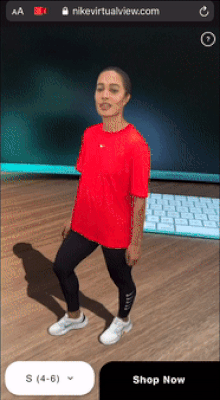 Nike Virtual View on the Finish Line website created by Omnivor
Nike partnered with volumetric video agency Omnivor to create "Nike Virtual View," a feature that lets shoppers preview clothing on 3D holograms of models in WebAR while browsing the Finish Line website. By selecting realistic looking models that wear sizes XS-XL, customers were able to physically see how Nike styles fit, benefiting from being able to look at the garment on the model from various angles as the hologram sits within the consumer's physical space. Once they found a style they liked, the shopper tapped on the "Shop Now" button within the experience to purchase with size and fit confidence.
Realism Drives Sales
Realistic and detailed AR product experiences help shoppers answer common questions that they would have about products if they were in a store:
How does this look on me?
Would this fit with the decor of my home?
Enabling virtual "try-before-you-buy" experiences with AR allows consumers to answer these questions, improving their likelihood of purchasing and cutting down on returns attributed to customer preference.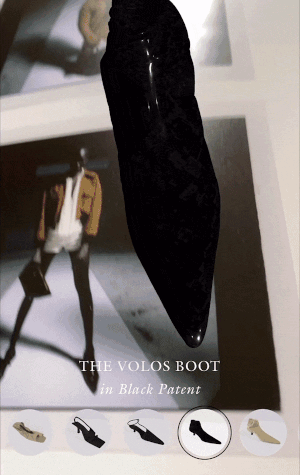 KHAITE WebAR preview of Spring 2021 shoe collection created by ROSE
New York fashion label KHAITE partnered with agency ROSE to launch an AR tool to bring their Spring 2021 shoe collection to life. Shoppers could choose among various styles and then immediately view the shoes in front of them in 3D, allowing them to rotate, enlarge and inspect the shoe up close just as they would in a store. By leveraging realistic shadows and lighting estimation, buyers were able to get a more accurate understanding of which style and color would work best for them. This authentic Web AR experience led to a 400% increase in sales for KHAITE and increased customer engagement time by over 4 minutes.
To help you get started with creating realistic web-based AR experiences, watch this pre-recorded Live Learning Session which reviews technical tips for building realistic WebAR content with 8th Wall, including an introduction to Realtime Reflections:
If you are already an 8th Wall developer, you can learn how to build realism and Realtime Reflections into your project by heading on over to our technical walkthrough. To get started developing with 8th Wall, sign up for a 14-day free trial here.