8th Wall
Blog
Bring your LEGO City to life using WebAR
Create a life-size LEGO City and bring it to life in AR With No App Required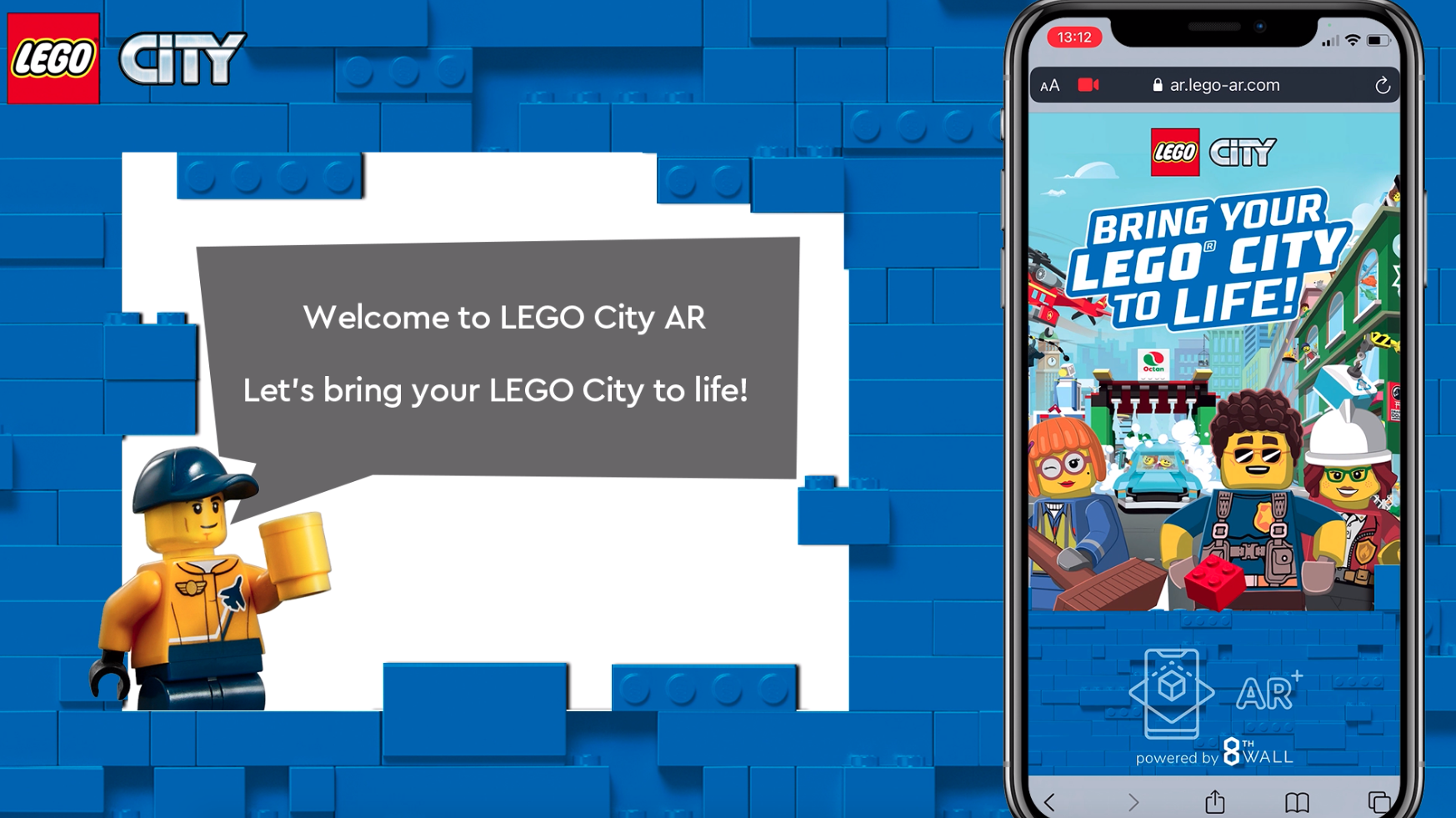 Build a LEGO city and bring it to life, complete with traffic and a pizza delivery, using web-based augmented reality.
Users that enter the "Bring Your LEGO City to Life" WebAR experience are asked to scale and position a play zone in their physical space which will be the area they will build their LEGO city in AR. They then place the road and add LEGO buildings to create their own city.
Once the road has been set and the buildings have been positioned, the city comes to life complete with vehicles on the roads and people on the streets and inside the buildings. Users are then given the option to tap on the various buildings to trigger actions such as tapping the car wash to wash a car, tap on the skate park to watch kids do some tricks and also tap on the pizza restaurant to send a pizza out for delivery.
After playing with the virtual LEGO city, users can continue to explore the more LEGO activities and physical LEGO play sets for purchase by clicking on a link within the WebAR experience that takes them directly to the LEGO website.
Created by Hoopla Digital UK, this WebAR experience featured interworking systems that allow building animations and traffic flow to work seamlessly together for an authentic city like experience and is robust enough to handle any permutations of roads and buildings to give users an endless number of scenarios to create.