8th Wall
Blog
USA TODAY launches WebAR Hoops experience as part of its annual Brackets competition
Shoot hoops from your couch and challenge your friends in the "Couchketball Hoops Challenge"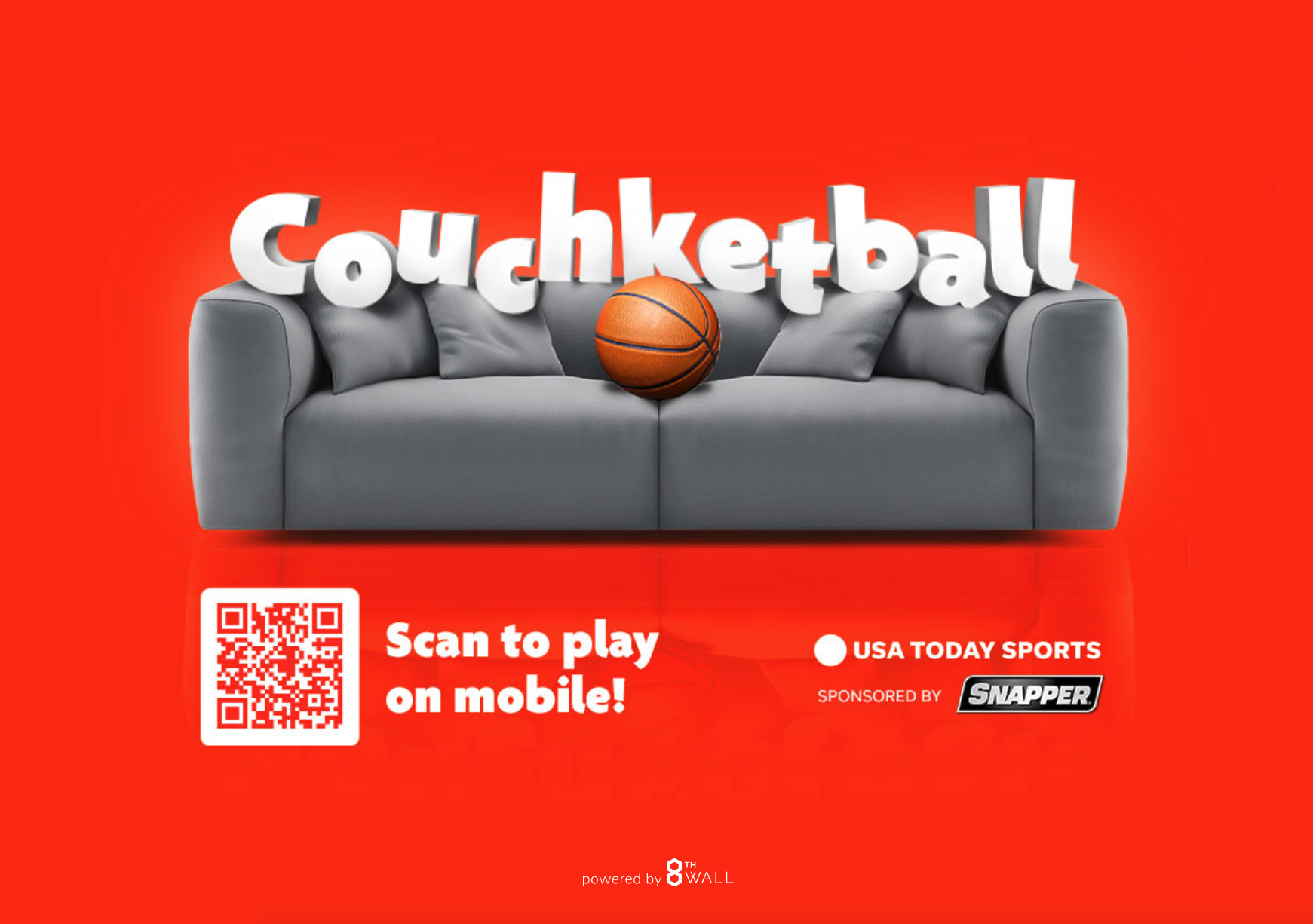 USA TODAY Sports Media Group has launched a web-based augmented reality experience as part of its annual Brackets competition for the 2021 NCAA basketball tournament. Players can virtually shoot hoops and challenge their friends to score as many points as possible across three levels of difficulty within the augmented reality experience with no app required to download.
Players access the "Couchketball Hoops Challenge" within the browser on any mobile device. Once they place a virtual basketball court in their physical space they are ready to shoot some hoops. Using the orientation of their phone to get the right angle, players swipe to throw the virtual basketball at the net trying their luck at scoring on 1-point, 2-point and 3-point baskets. At the end of the game, players are presented with their rank and score and are encouraged to share this on social media to challenge their friends. Players can also continue to the Brackets competition on USA TODAY Sports to start to build their bracket.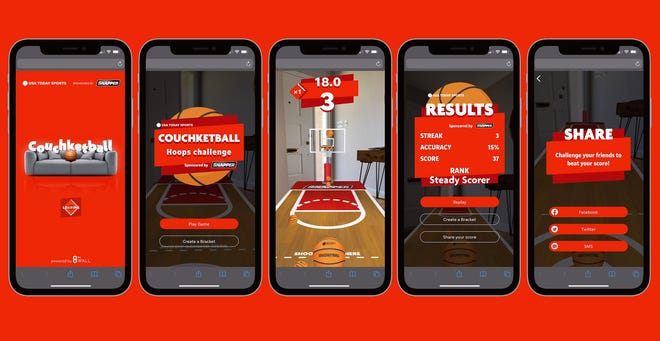 USA TODAY Sports Media Group reaches more than 53 million sports fans each month. The WebAR game "Couchketball Hoops Challenge" is presented by Snapper, a leading commercial and industrial turf care equipment provider and part of the Briggs & Stratton family of brands, and is featured in the menu of USA TODAY's online Brackets competition. This is the first web-based augmented reality experience created by USA TODAY's Emerging Tech team. The experience will be live through April 8, 2021.
📚 Read more about USA Today's first WebAR experience on USATODAY.com.