8th Wall
Blog
Pizza Hut turns special edition pizza boxes into an augmented reality arcade
Customers scan the top of the box to play a WebAR version of the classic game Pac-Man®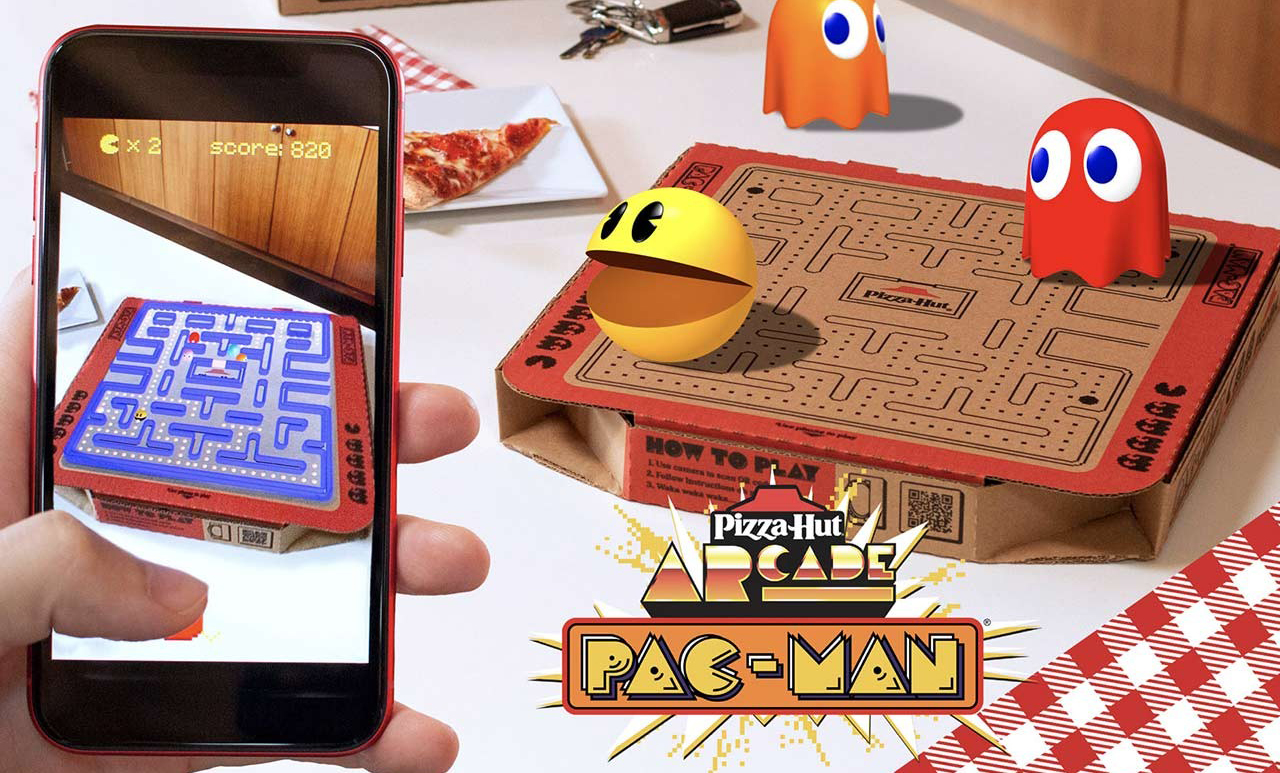 As part of its Newstalgia campaign which looks to merge nostalgia with innovation, Pizza Hut has launched a WebAR experience which turns the top of special edition pizza boxes into a playable game of Pac-Man.
Pizza deliveries to millions of customers now include specially marked boxes featuring the classic arcade game Pac-Man maze on top. By scanning the QR code on the side of the box, customers aim their smartphone at the box to watch the Pac-Man maze come to life and turn into a playable 3D game. The augmented reality game uses 8th Wall's image target technology which makes it possible to trigger and track the 3D Pac-Man game 1-1 with the physical design on the box in real-time. When the game is first activated, the 3D maze animates as if it was being built from the box. Customers can play one of three levels of the game which vary in difficulty by using the touch joystick on their smartphone screen to control Pac-Man. Once the game is complete they can add their three initials to the virtual leaderboard just like the classic game.
"There aren't many brands with more iconic elements than us, whether it's the red cups, checkered tablecloths, connection to pop culture and entertainment—like PAC-MAN—or our iconic Pan Pizza," said George Felix, Chief Marketing Officer, Pizza Hut. "As we look to connect with a new generation of pizza lovers, we are tapping into those things that make Pizza Hut great in a modern and relevant way."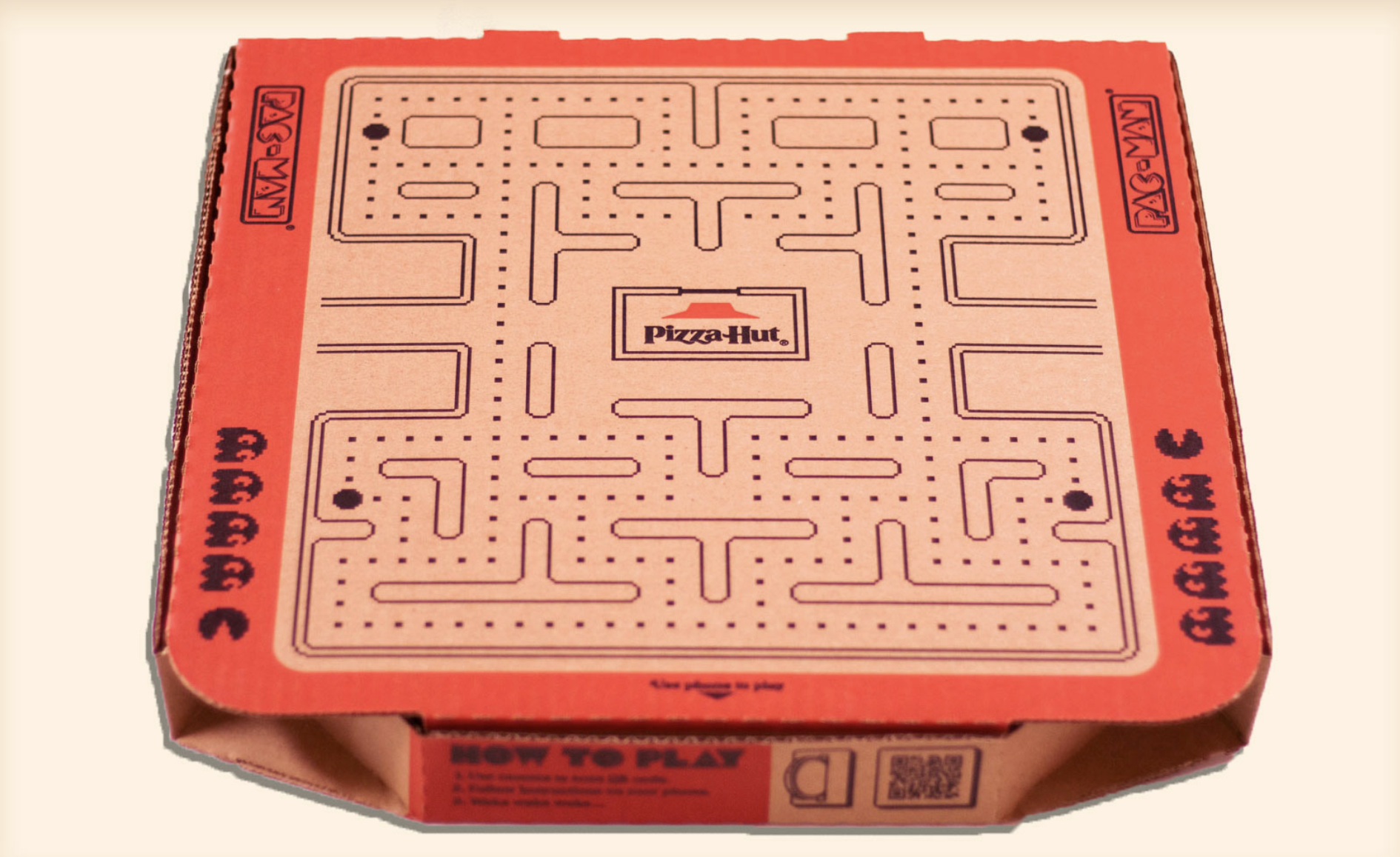 Image by Pizza Hut
Created by Tool of North America in collaboration with GSD&M, this experience was built using WebAR which means that no downloads were required for users to play the game. To further incentivize customers to play the AR game, Pizza Hut encouraged customers to share their score on Twitter to be entered into a sweepstakes to win an Arcade1Up Pac-Man game cabinet.
Read more about this experience on Food and Wine and AdWeek.
Learn more about this experience in the full case study on the Tool of North America website.