8th Wall
Blog
Burberry invites customers into the World of Olympia with its latest augmented reality experience
Unique web-based experience allows customers to see statues come to life around them at a series of global pop-ups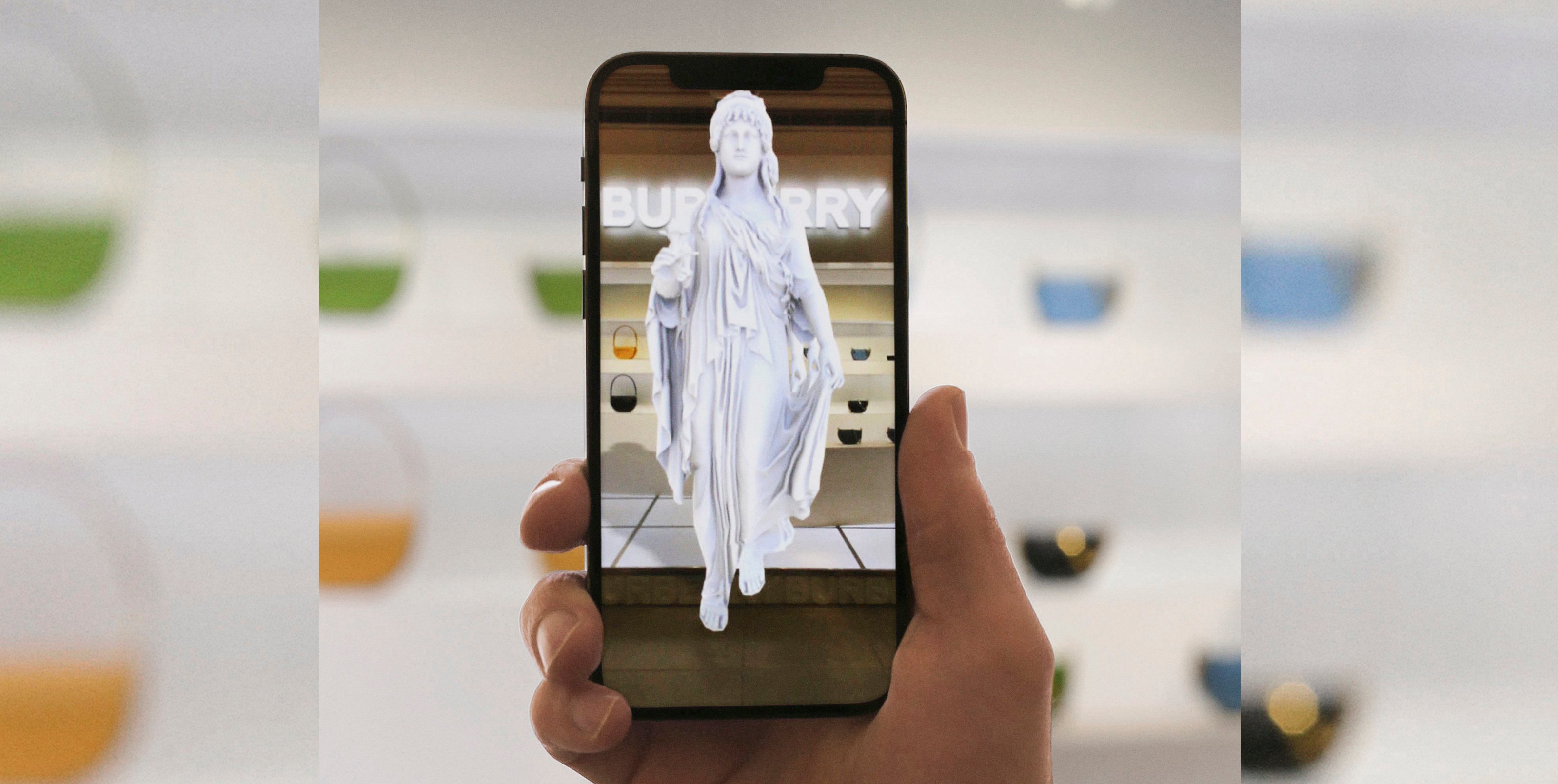 Burberry's latest augmented reality experience invites customers to immerse themselves in the modern classicism of the brand's signature Olympia Bag. Harnessing 8th Wall's augmented reality technology, Burberry created a unique web-based experience, allowing customers to see statues come to life around them at a series of global pop-ups and pop-ins that will celebrate the Olympia bag.

With no app required, the experience is accessible by scanning QR codes with a smartphone, enabling visitors to awaken a statue by placing an animated digital version of it in the room and watch as it walks towards them, leaving a trail of motion sequence statues behind it. Users will be able to capture photo or video content of the moving statue, enabling them to share their unique experience on social media.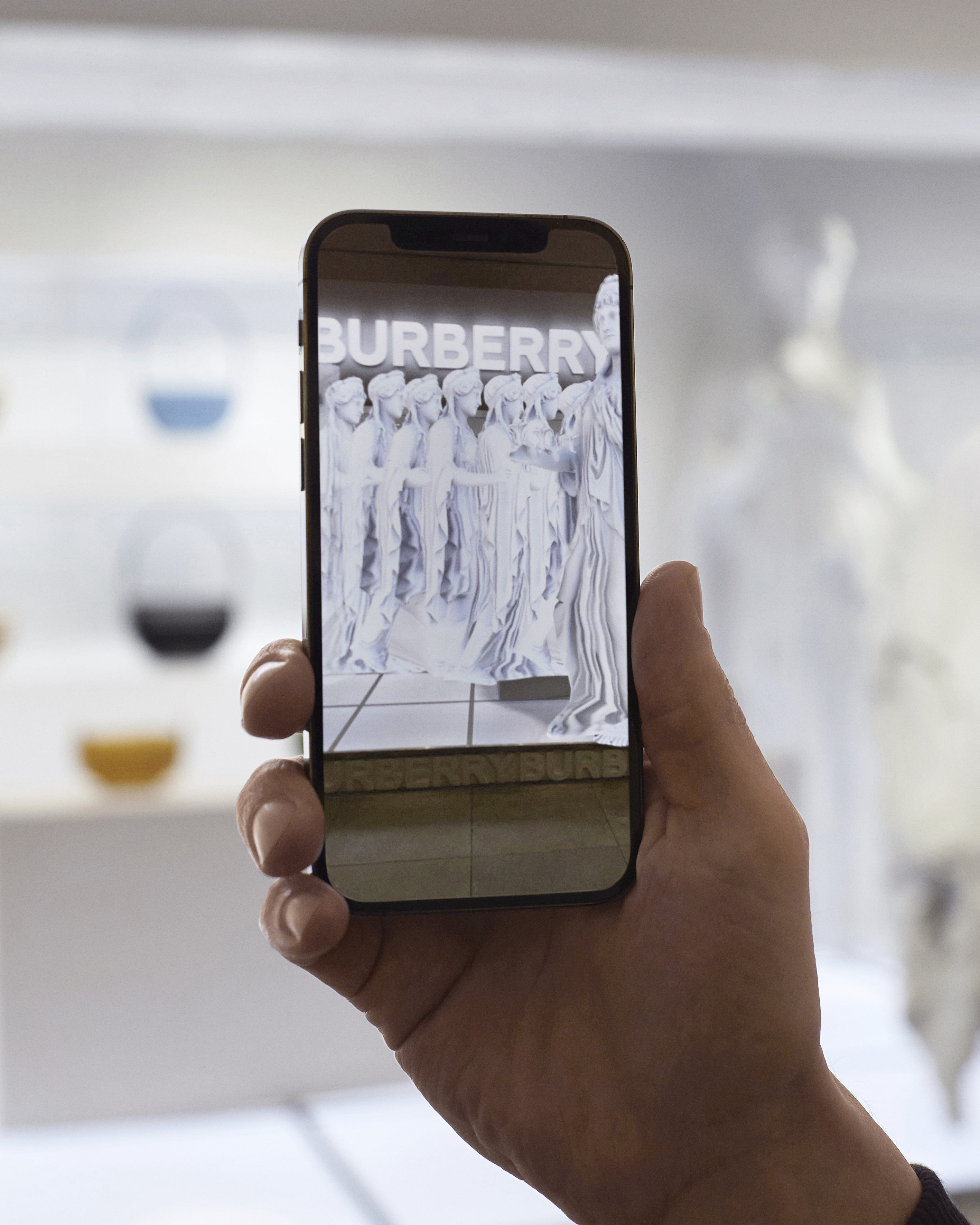 Image provided by Burberry
The World of Olympia pop-ups will begin in Harrods in May and travel to Galaxy Macau, Bergdorf Goodman, Nanjing Deji, Shinsegae Centum, HK and Isetan later in the year. It will also be available as pop-ins at select Burberry stores globally. The activation is the latest in a series of innovations designed to explore the relationship between the physical and digital real, and enhance Burberry customers' luxury experience as they return to stores.
Read more about the experience here.