8th Wall
Blog
The BMW Virtual Viewer is the car brand's first augmented reality tool in the UK
The first-of-its-kind digital tool combines AR, voice recognition and a chatbot to help customers explore the BMW range of PHEVs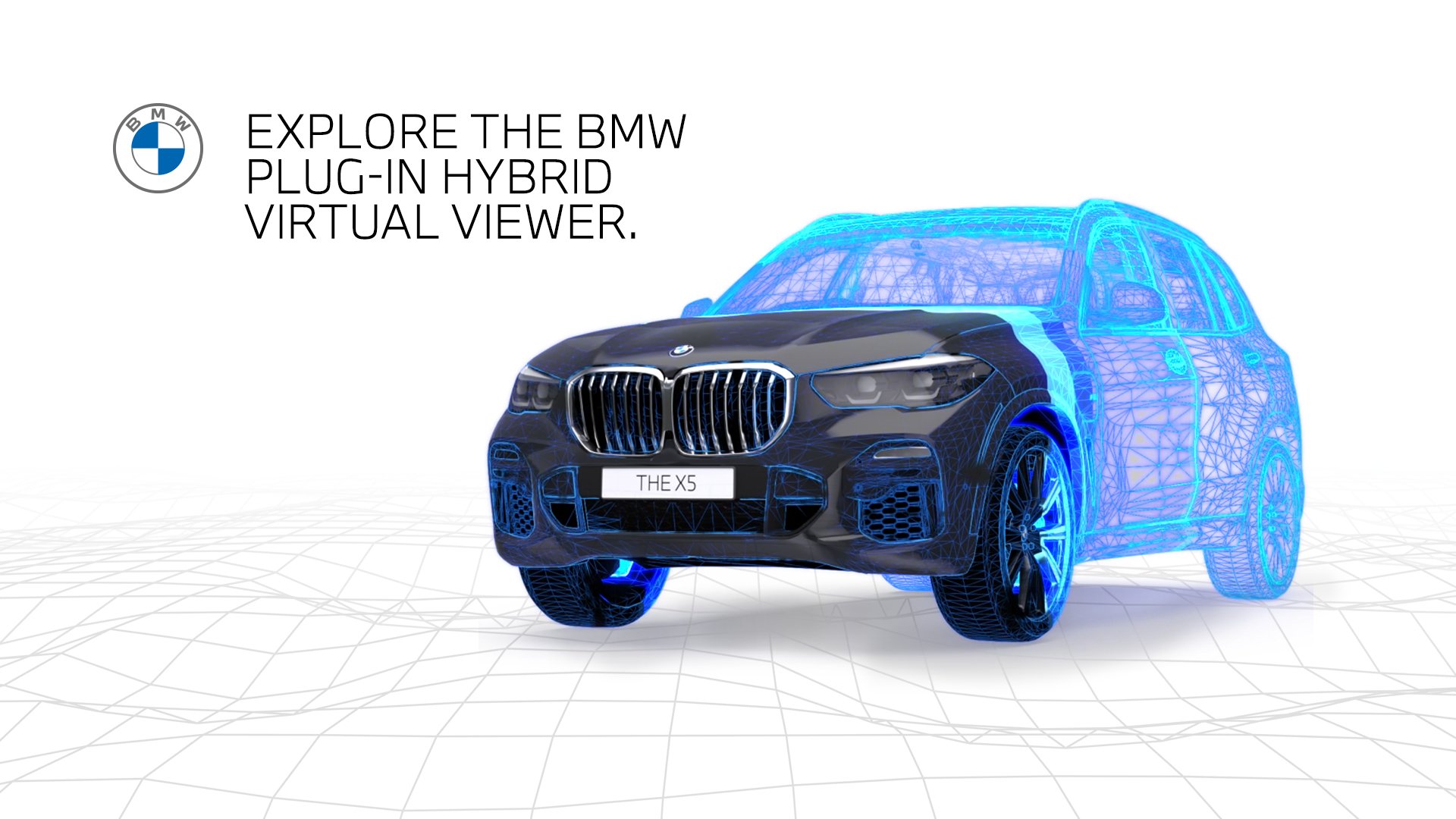 During the pandemic, BMW showrooms across the UK had to close for the first time in history. BMW wanted to create a new way for customers to explore the BMW range of Plug-in Hybrids (PHEVs). To do this, it launched its first augmented reality tool in the UK, the BMW Virtual Viewer.
Using their smartphones to access the BMW Virtual Viewer in their mobile browser, users can instantly place a new BMW PHEV X5, X1 or 3 Series Touring anywhere in their home (or driveway/garage) and see what it would look like at real size. They can customise the car, picking a colour, choosing the alloys, and tweaking the interior. They can play with the car, opening the doors, turning the lights on, even playing the radio. Users can also discover the inner workings in X-Ray view and see how a PHEV switches between petrol and electric mode.
"At BMW we want to ensure that we introduce digital tools in a way that really help prospective customers along their decision journey when choosing a car, whilst ensuring it's fun and user friendly. This AR work has been designed to be engaging to use, from the navigation through to the built-in quizzes, and we're excited to launch it showcasing three of our plug-in hybrid cars and the technology they offer," says Sophie Chiappe, BMW UK Brand Communications Manager.
The BMW Virtual Viewer is the first experience of its kind to offer hands-free voice navigation. Simply by talking to the BMW chatbot users can explore every aspect of the experience, ask questions about the PHEV range or electric/hybrid driving, and put themselves to the test with a few playful quizzes. It's almost like the voice-activated BMW Intelligent Personal Assistant in a real BMW.
"Creating a customisable AR experience for BMW was the logical next step for an auto brand with innovation at its heart, and adding a level of voice control takes," says Katy Wright, MD at FCB Inferno.
This first iteration of the BMW Virtual Viewer focusses on PHEV models, to support the wider campaign developed by FCB Inferno, and the platform will be updated with new models in line with new launches. Antiloop built the experience, with support from CRAFT and it was powered by 8th Wall technology.
Try the BMW Virtual Viewer to learn more about the BMW range of PHEVs by tapping here.