8th Wall
Blog
Huggies Malaysia sees massive pack scan rate and high engagement time for diaper WebAR experience
Customers scanned the QR code on select Huggies packaging to unlock an interactive demonstration of the product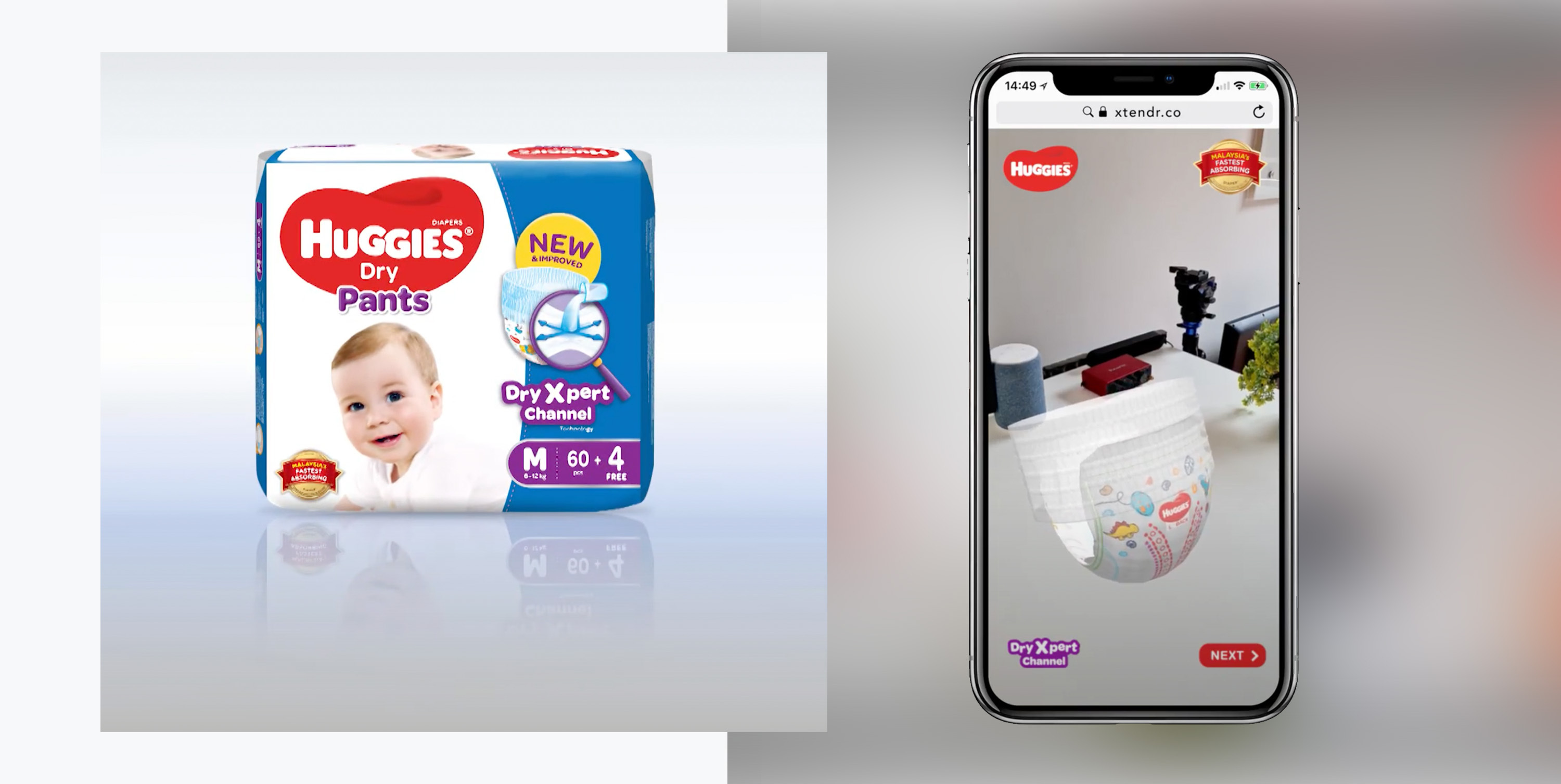 As part of the launch for its all-new Dry Xpert range, Huggies Malaysia created a web-based augmented reality experience that showcased the product as Malaysia's fastest absorbing diaper. The experience, which was triggered by a QR code featured on select Huggies packaging, unlocked a fun and interactive demonstration of the product's flagship features.
To activate the web-based experience, customers scanned the QR code using their iOS or Android smartphone devices. Once there, customers immediately witness water begin to rise on their phone screen as if their space was beginning to flood. To stop the flooding, customers push the red "absorb" button on their screen to activate the Huggies Dry Xpert diaper. The diaper instantly absorbs the virtual water and demonstrates other product features. After completing the experience, Huggies Malaysia encouraged customers to share their experience across platforms with friends and family.
Created by XtendR and powered by 8th Wall technology, Huggies Malaysia leveraged the power of WebAR for product education and brand engagement. With no app required, customers easily accessed the experience resulting in a massive pack scan rate of 5.2 percent and an average engagement time of 1:03 minutes.