8th Wall
Blog
C&A brings interactive shopping experience to Big Brother Brasil's 167 million viewers
The experience was the first-ever AR campaign made for Big Brother Brasil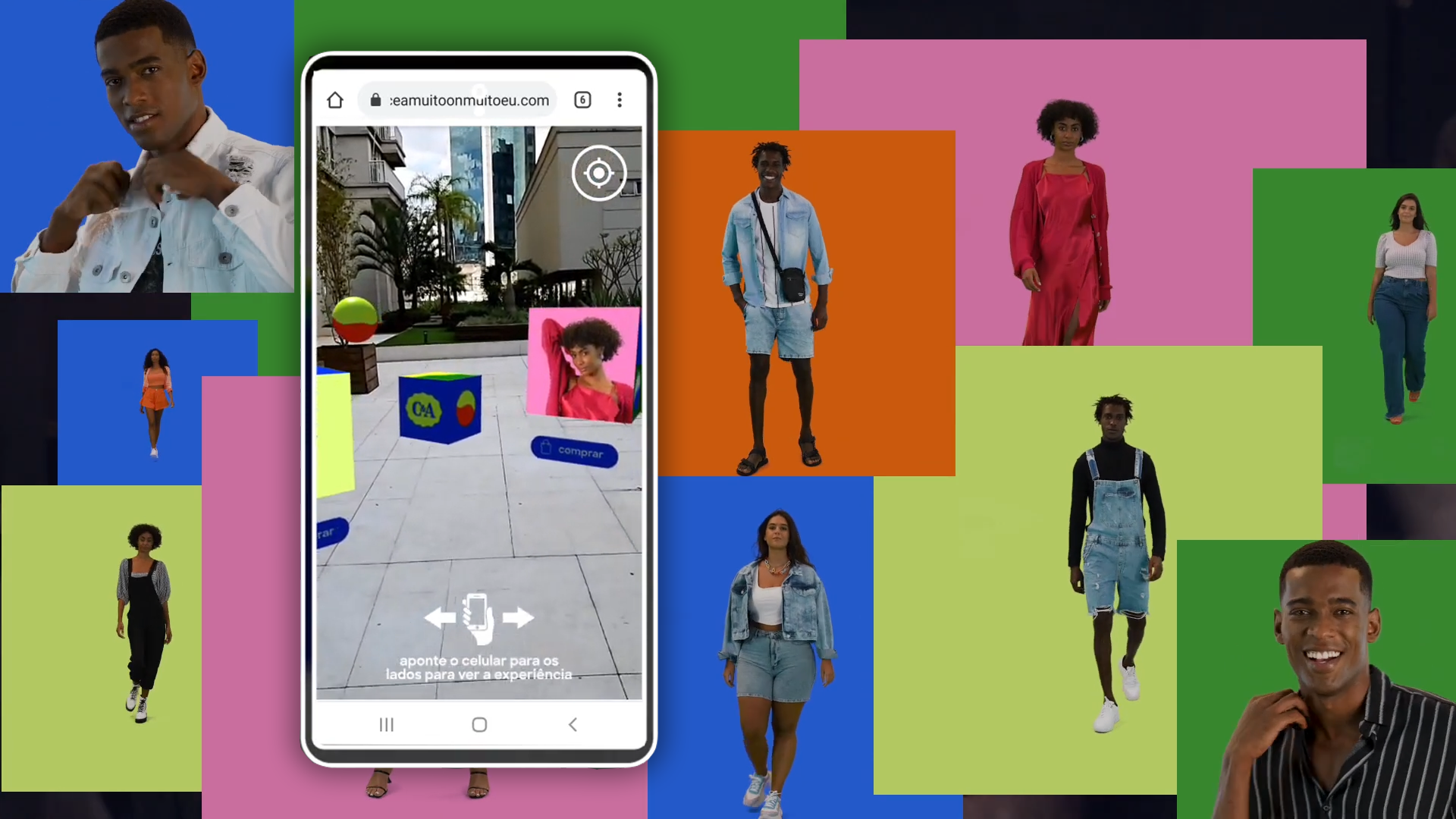 To celebrate the launch of its C&A x Big Brother Brasil collection, C&A used augmented reality to create an interactive shopping experience that leveraged the reality show's 167 million viewers.
Viewers of Big Brother Brasil 21 were able to access the interactive shopping experience by scanning the QR code on their TV screens. Once scanned, AR activated pop-up boxes that featured models wearing the C&A x Big Brother Brasil collection appeared in their physical space. Users could then explore the pop-up boxes in 360-degrees and search for hidden C&A coupons that they could use for future purchases. If there was an outfit they loved, they could simply tap the "Purchase" button.
Created by Buu Digital, this interactive shopping experience was the first AR campaign ever made for Big Brother Brasil. As C&A was the official sponsor and 'look' for Big Brother Brasil, they were able to integrate the WebAR experience within the show leveraging its viewers. With no app required, the experience had more than 50,000 users in 20 seconds.