8th Wall
Blog
Plan your next outdoor adventure in style with Airstream's augmented reality experience
Experience the new Airstream Basecamp 20X from the comfort of your own home by scanning a QR code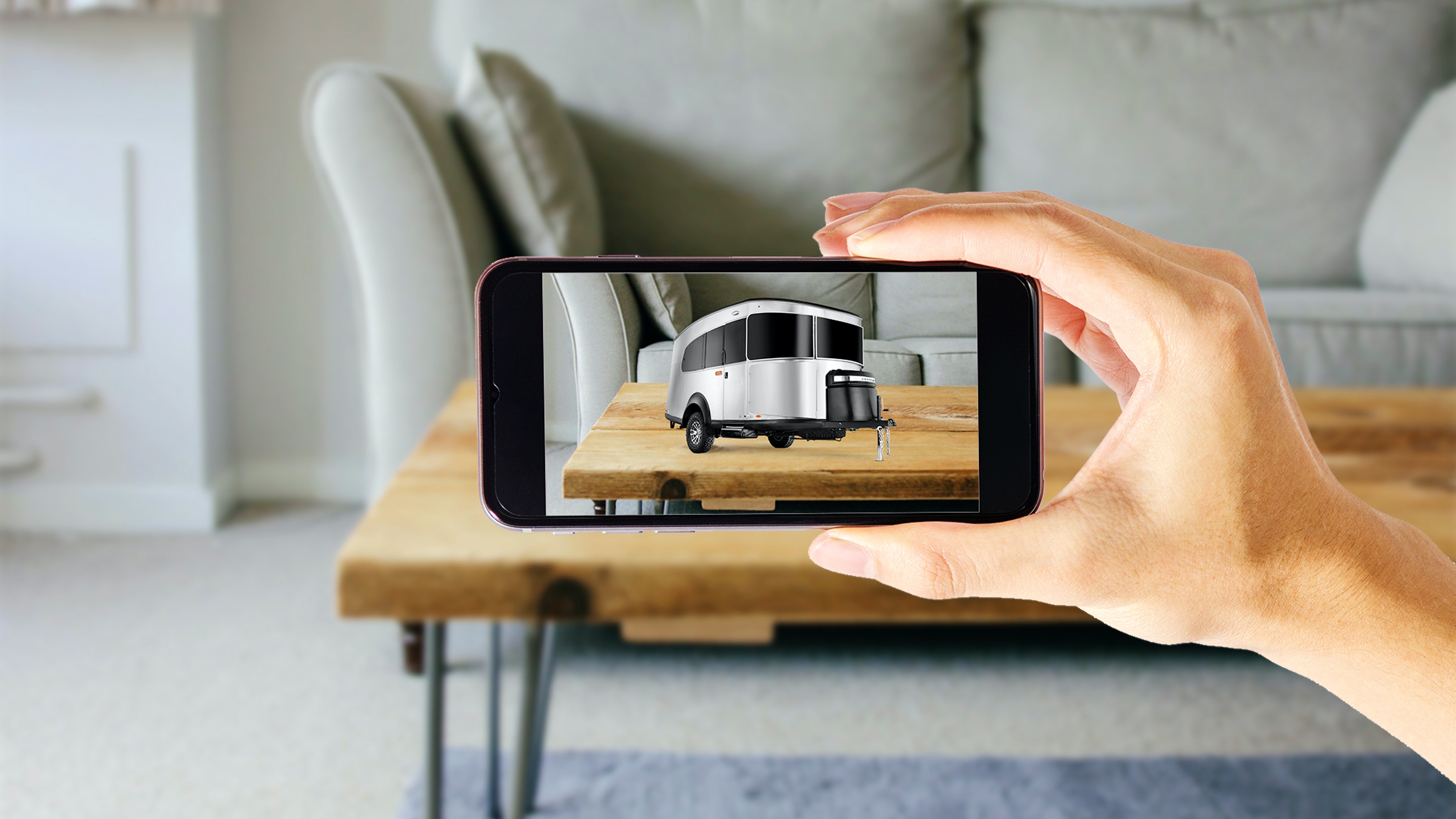 During the Basecamp 20 and 20X launch, precautions put in place during the pandemic made it difficult for customers to visit Airstream dealerships throughout the world. To combat this, Airstream created an augmented reality experience that allows customers to fully immerse themselves in the Basecamp 20X from the safety and comfort of their own homes.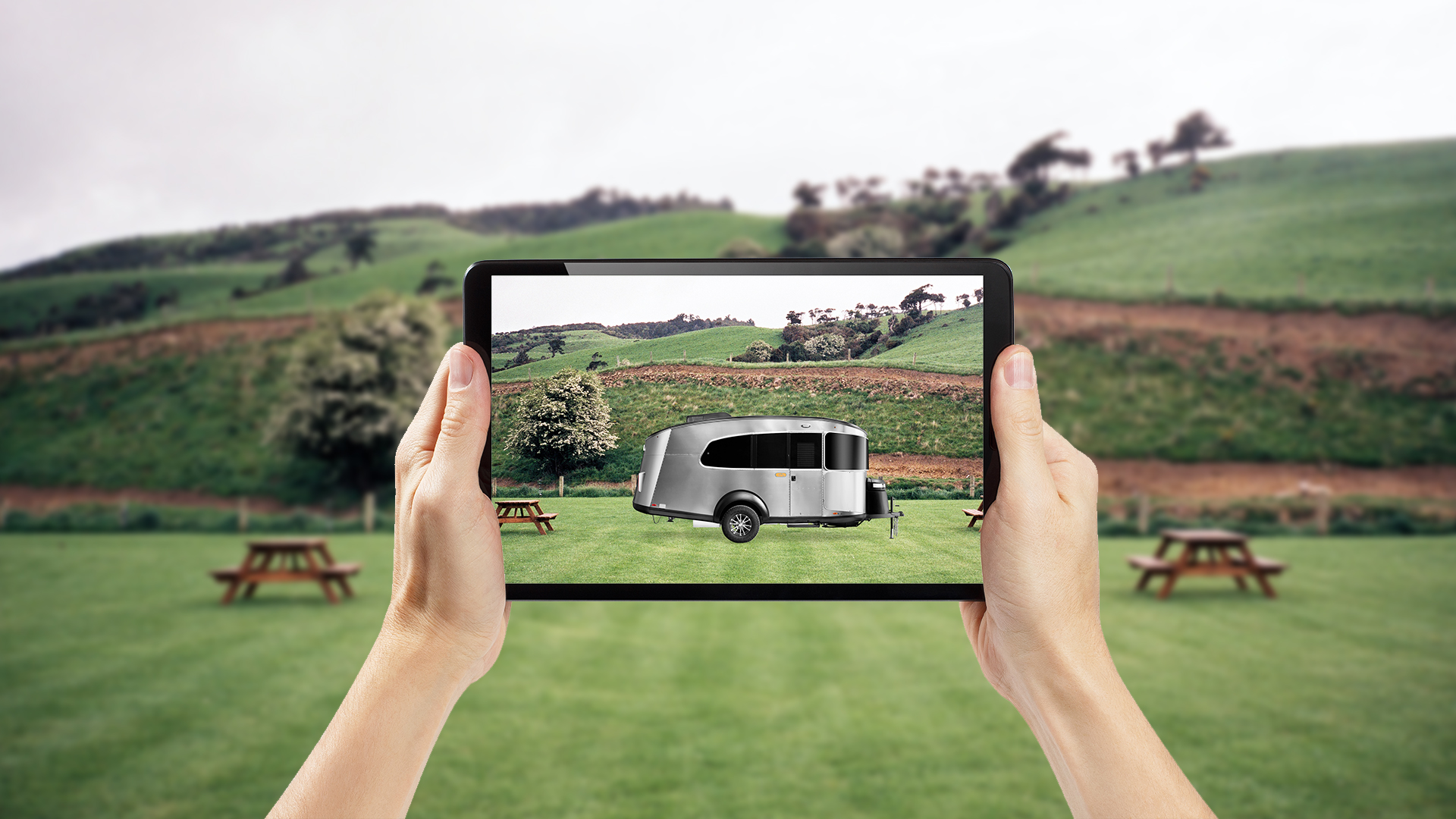 To begin this digital exploration, users simply scan the QR code using their smartphone or tablet device to place the Basecamp 20X anywhere in their home. They can then view the model in full detail by spinning, zooming and moving around the shell and animations in 360-degrees. With clarity, users can see details as small as the embroidered Basecamp logo on the rear seat cushions, take a peek through the front panoramic window and watch the rear and front tables actively convert into sleeping spaces. Once users have finished their virtual tour, they can take the next step and schedule a visit with an authorized Airstream dealership.
Created by Plow Digital, this experience was made using 8th Wall's World Tracking augmented reality technology that allows users to place the model in their physical world. With no need to download an app, users have the freedom to place the Basecamp 20X virtually anywhere. Whether they want to place it in their driveway at full scale, place it at their favorite campsite, or put it on their desk to daydream about future adventures, their options are limitless.
Read more about this experience on AdWeek.
Learn more about the Basecamp 20X by tapping here.