8th Wall
Blog
Adidas uses augmented reality to debut sustainable Adidas Stan Smith collection
The Athlete's Foot retail windows were transformed into trigger points for the WebAR experience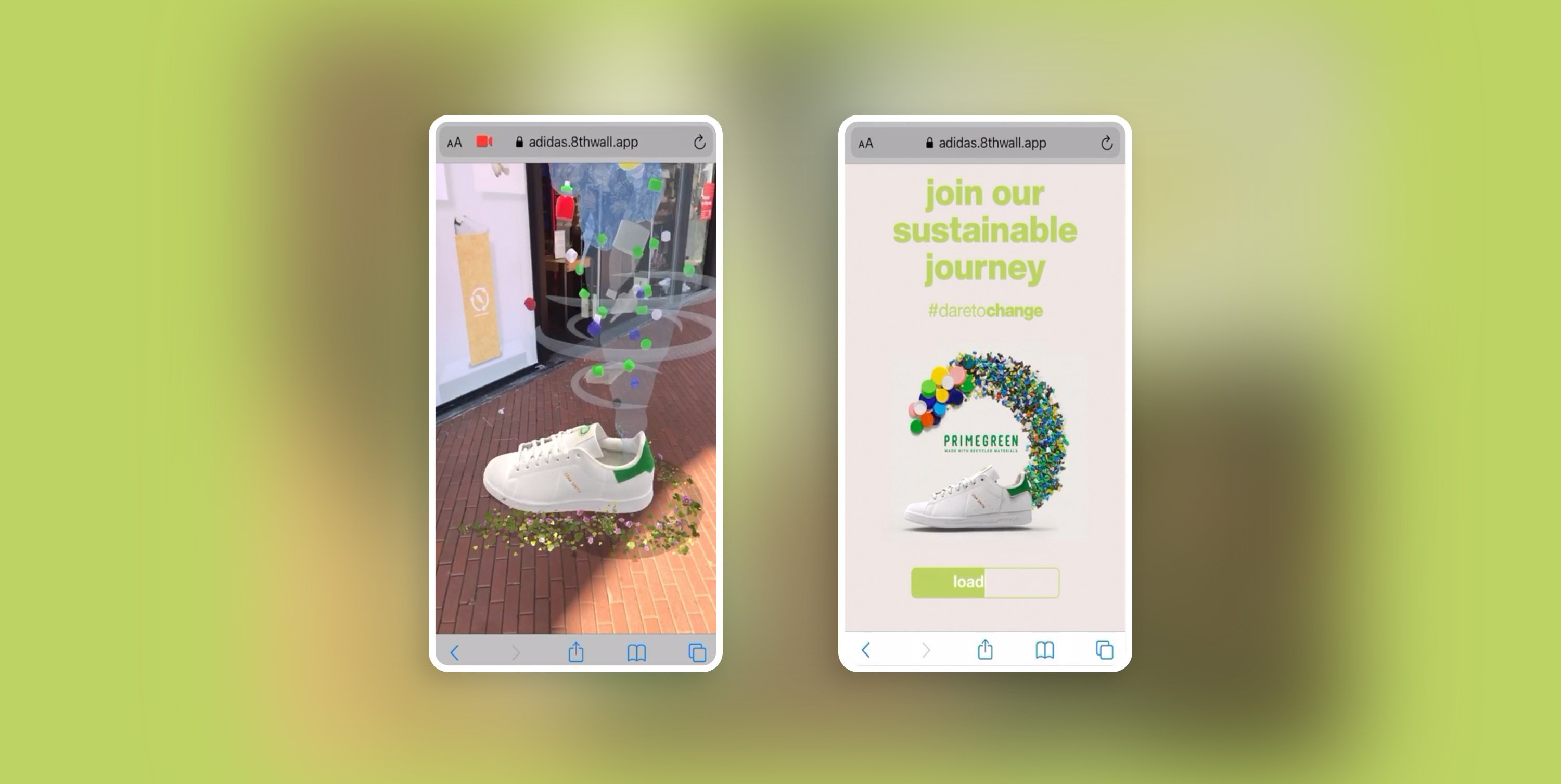 To celebrate the launch of their new sustainable Adidas Stan Smith line of shoes, Adidas created a whirlwind web-based augmented reality experience that showcases the eco-friendly materials that make up its sustainable product.
Like many other businesses across the country, retail stores were temporarily closed due to the pandemic. Still wanting to take advantage of brick and mortar stores, Adidas partnered with The Athlete's Foot to turn its retail windows into trigger points for the WebAR experience by placing window stickers with QR codes at its various locations across Europe.
Users scan the QR code using their smartphone to engage with the AR experience with no app required. Once activated, a tornado filled with sustainable materials immediately appears and as the tornado swirls, users see the Adidas Stan Smith shoe materialize. Once the shoe has emerged, The Athlete's Foot logo appears with the phrase 'dare to change'. Users then click the 'shop now' button and purchase the product directly from their smartphone.
Created by Xclusive International and powered by 8th Wall, this WebAR experience is part of Adidas' larger sustainability campaign. The campaign, which is being deployed across 9 European countries, asks users to join the company's sustainability journey and #daretochange. As a further demonstration of their commitment to sustainability, Adidas used window stickers made from recycled materials for this WebAR activation.