8th Wall
Blog
Steps Outreach Service invites Australians to walk in the shoes of homeless youth in WebAR exhibition
The 'Walk in My Shoes' exhibition features a beautifully created 3D animated character who shares her experience of youth homelessness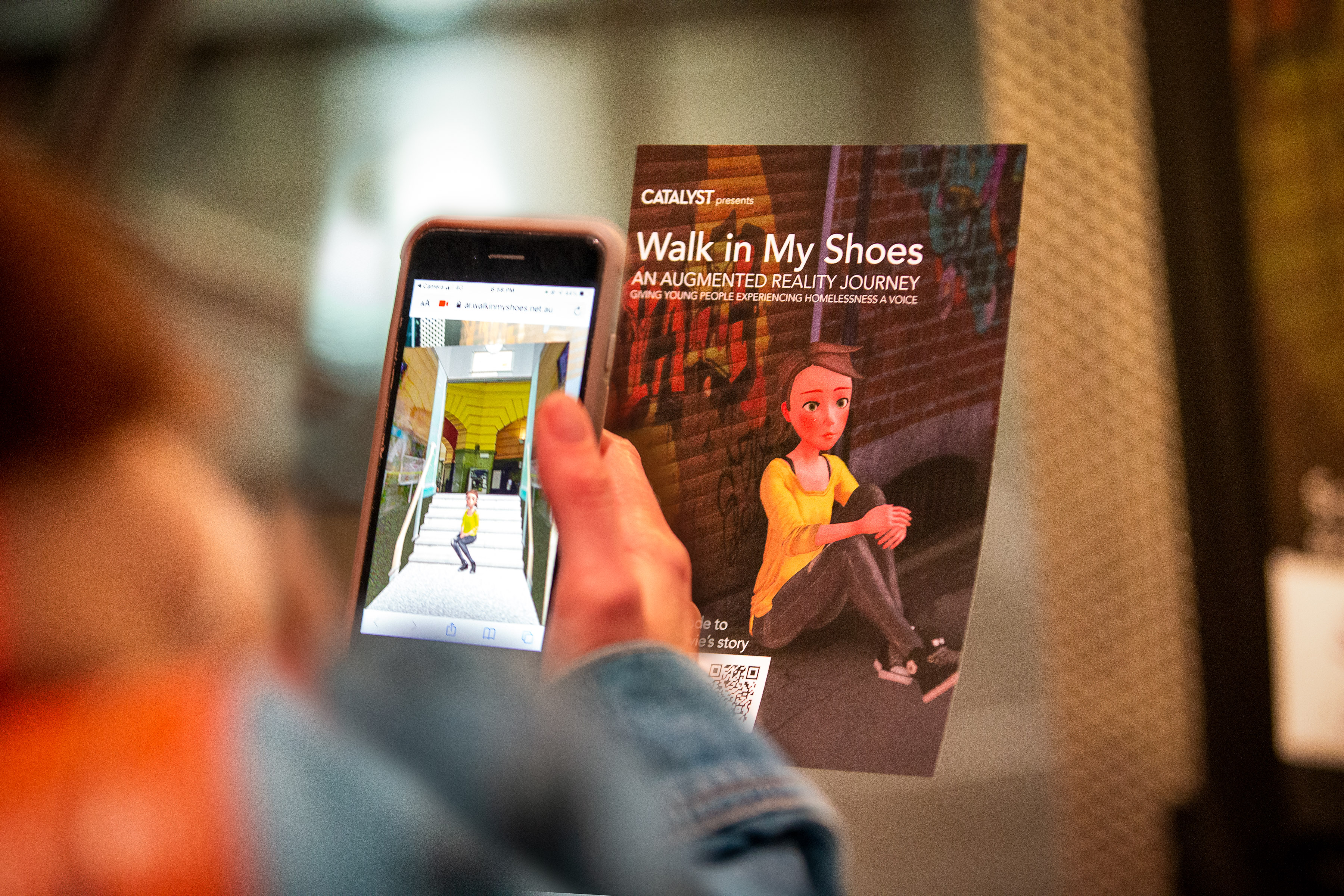 Every night, 44,000 Australians under the age of 25 are without a safe and secure place to sleep. To highlight this issue, Steps Outreach Service launched Walk in My Shoes – an augmented reality experience that gives young people experiencing homelessness in Australia a voice.
As part of the launch, Steps Outreach Service created an interactive exhibition at Federation Square in Melbourne, Australia. The exhibition, which includes live stories from former homeless youth, encourages audience members to interact with the AR experience to hear Stevie's story, the real life experiences of two young people who have lived through homelessness.
To activate the AR experience, audience members scan the QR code found on various event posters throughout the exhibition. Once scanned, the posters come to life with a beautifully created 3D animated video of Stevie telling her real life experience as a homeless youth. As Stevie continues to share her experience, we see her home progressively change for the better from street alley, to train station, to finally living in her own apartment as she becomes supported by Steps Outreach Service.
"Walk in my Shoes aims to give young people experiencing homelessness a voice while raising community awareness about youth homelessness and encouraging more people to respond to the issue and get involved to make a difference," said Anne Mitchell, Manager of the Steps Outreach Service.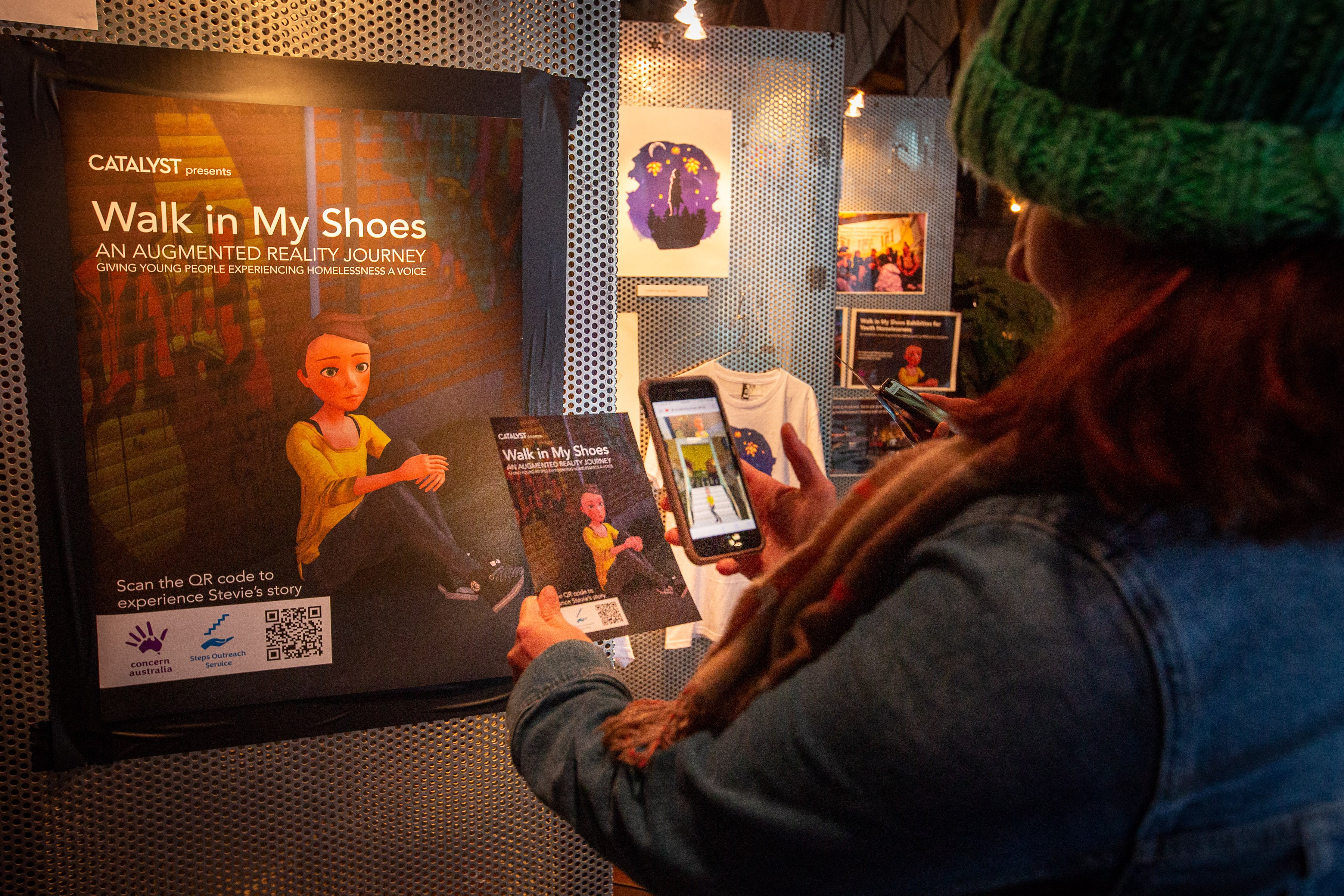 Created by Catalyst VR, Walk in My Shoes is hosted by Concern Australia's Steps Outreach Service in partnership with Igniting Change. Powered by 8th Wall's Image Target technology, this web-based augmented reality experience requires no app to download. As all of the AR posters are activated by QR codes, audience members can easily access the experience from anywhere in the room maximizing the number of users.
To experience the Walk in My Shoes exhibition in person, visit the new pop-up shop at the Bendigo Bank in Lygon Street, Carlton from July 26th to August 6th.
To learn how you can support Australia's homeless youth or to try the experience out for yourself, click here.