8th Wall
Blog
All of Us Research Program Transforms Ordinary Traffic Boxes Into Educational Destinations Using WebAR
The campaign aims to promote diversity and inclusion in health research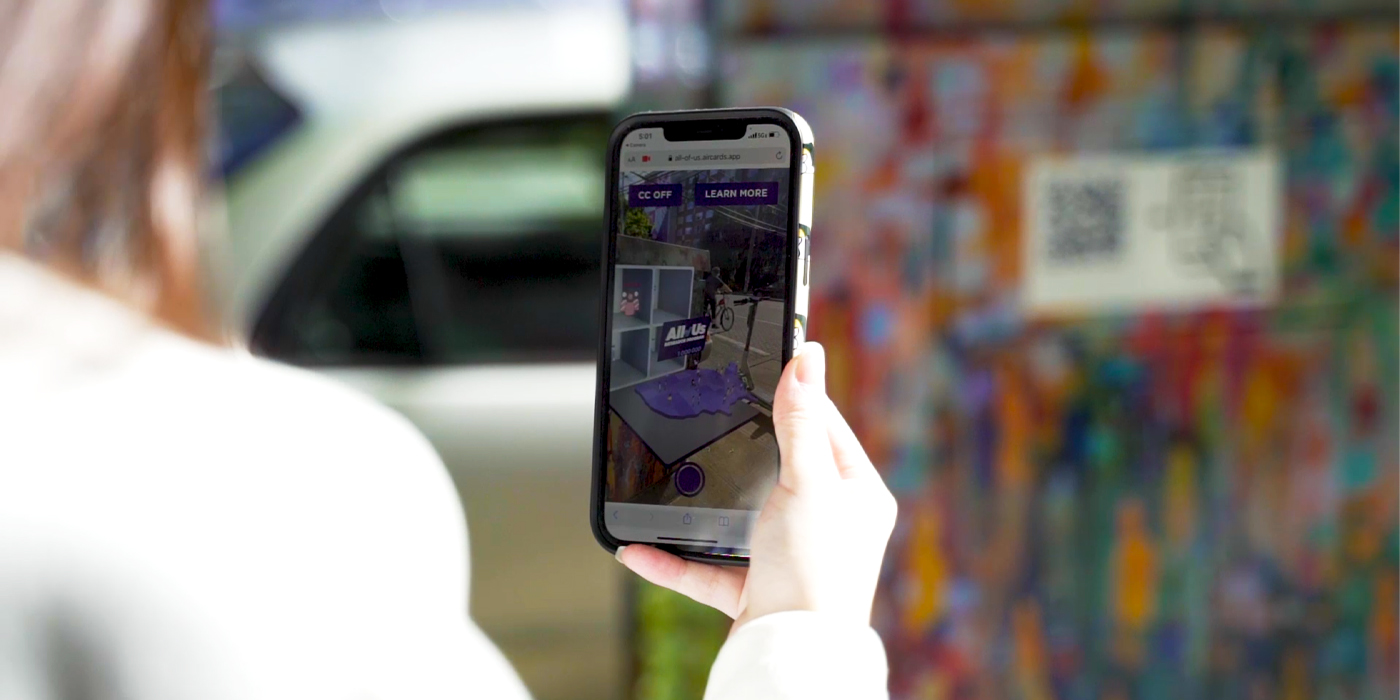 As part of their efforts to promote diversity and inclusion in health research, the All of Us Research Program partnered with local artists across Denver and Seattle to transform ordinary traffic boxes into beautiful pieces of art that double as highly engaging augmented reality experiences.
Using their smartphone, users access the experience by scanning the QR codes found on various traffic boxes throughout the cities. Once scanned, users are asked to align an outline image of a traffic box to the traffic box in their physical space. Instantly, the All of Us logo appears and transforms to reveal a 3D scene representing the program's values and goals. Users follow along with an animated story about the program and once the story is complete, users are prompted to click the "learn more" button which takes them to the All of Us Research Program website.
Developed by Aircards in collaboration with Montage Marketing Group, this WebAR out-of-home advertising campaign aims to drive awareness and education about the All of Us Research Program and boost enrollment in communities historically underrepresented in biomedical research. To accomplish this, the project featured both English and Spanish language options, custom 3D animation and the option for in-experience subtitles. The project also utilized public art to celebrate community diversity and enhance the visual landscape. Local artists from Seattle and Denver (Heather Sparkles, Dinah Rau, The Designosaur and JA Lewis) transformed traffic boxes across several neighborhoods to promote diversity and inclusion in health research.
Powered by 8th Wall's Image Target technology, this experience sets the bar high for web-based augmented reality out-of-home ad campaigns.
Read more about this experience on King 5.