8th Wall
Blog
C&A brings it's Autumn/Winter Collection '21 to life through augmented reality magazine
Interactive magazine featured 20 different immersive experiences including incorporating machine learning to enable live coloring in AR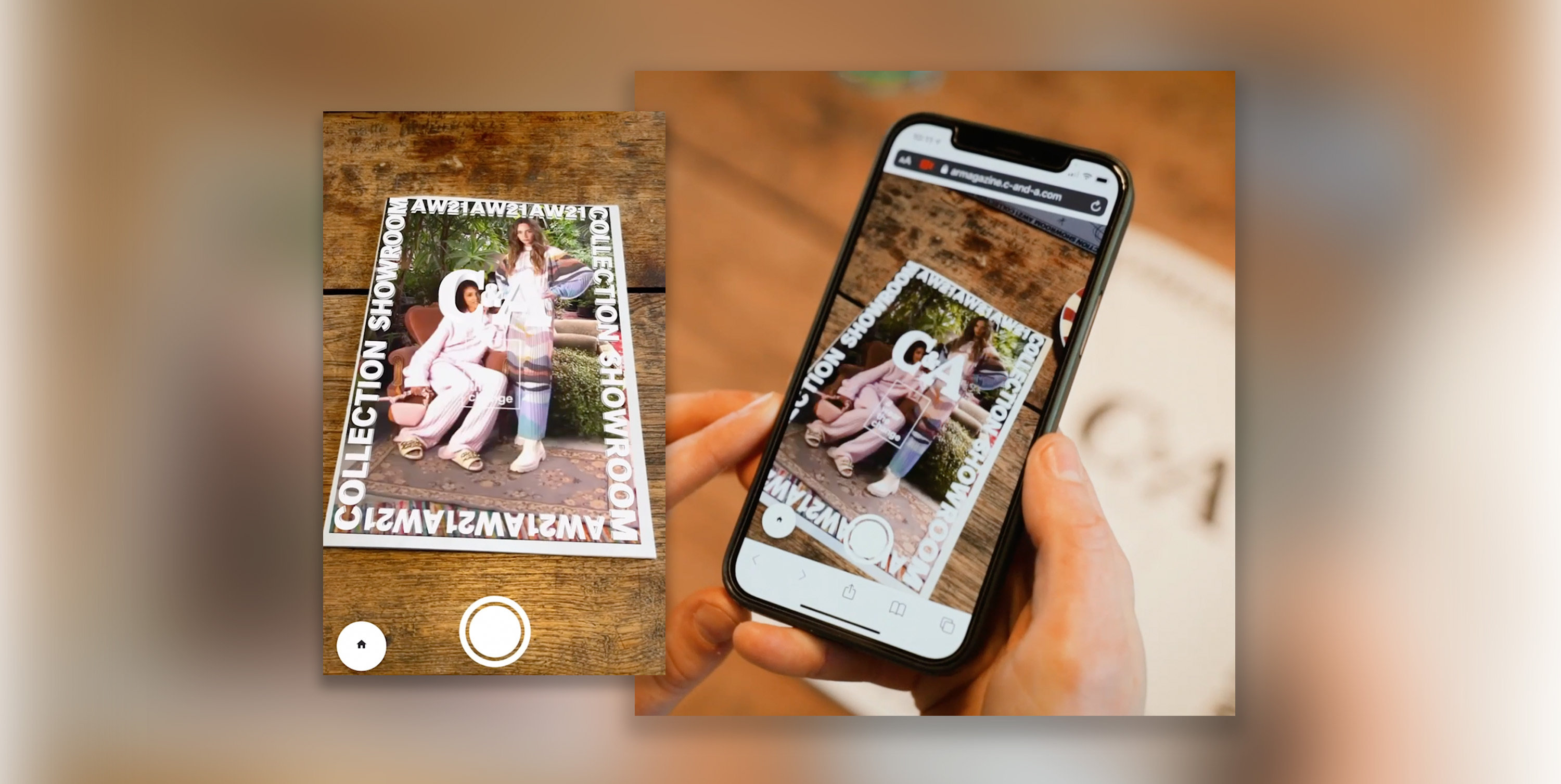 Due to the pandemic, C&A was unable to organize their semi-annual collection showroom event. Still wanting to celebrate the launch of their Autumn/Winter Collection '21, C&A decided to bring the collection showroom to their guests through an immersive web-based augmented reality experience powered by 8th Wall.
To accomplish this, C&A sent their guests boxes filled with everything they would need to sit back and enjoy the presentation from the comfort of their own home. Aside from the goodies, the main item they sent was a magazine. At first glance, the magazine looked empty. However, when guests picked up their smartphones, the magazines came to life through augmented reality.
Using their smartphones, guests unlocked the WebAR experiences by scanning the various QR codes found throughout the magazine. With a total of 20 pages, users could discover a variety of content about the C&A brand, the Autumn/Winter Collection '21, the teams behind the collections and much more. Some of the experiences in the AR-enabled magazine included the cover coming to life, an AR portal that lets viewers discover the new collection in the middle of their living room, and allowing users to become fashion designers by coloring a sketch and seeing it come to life in front of them in AR. The unique live coloring experience was created by integrating machine learning (OpenCV) in the 8th Wall experience in order to project the coloring users did in the paper magazine on the 3D model of the dress floating above the magazine in AR.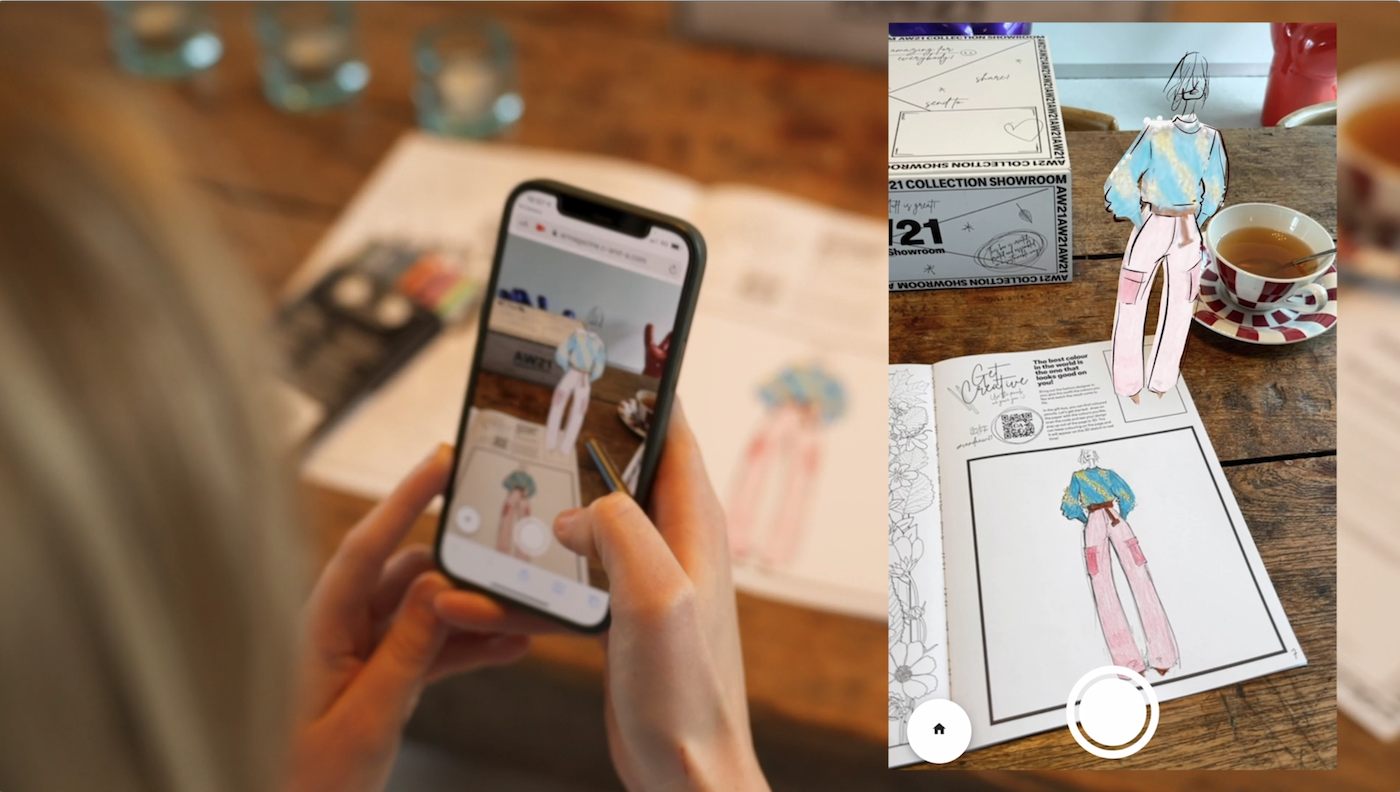 For their final piece, C&A turned the centerfold, one of the most important parts of the magazine, into a countdown clock, counting down to the live show of the C&A Collection Showroom Autumn/Winter '21. With the countdown, guests could now sit back in excitement as they waited to see the Clockhouse and Ladies styles in a unique setting.
"By combining a traditional medium with the very latest technology, we have created something very unique," said Sven Verresen, Media, PR and Events Specialist for C&A Belgium-Luxembourg. "The new collection for the fall perfectly reflects what C&A stands for today: inclusivity, sustainability and positivity. It's a reminder that fashion matters, that clothing has the power to make a statement."
Created by PLAYAR in collaboration with Friendship, this web-based augmented reality experience was sent to more than 550 guests from 19 different countries. With no app required, guests from all over Europe were able to instantly access the experience, making it a seamless experience.