8th Wall
Blog
Hologram of tennis champ Andy Murray challenges you to beat his score in a WebAR game by American Express
Andy Murray coaches players to victory on a Wimbledon Centre Court for the chance to win an amazing prize package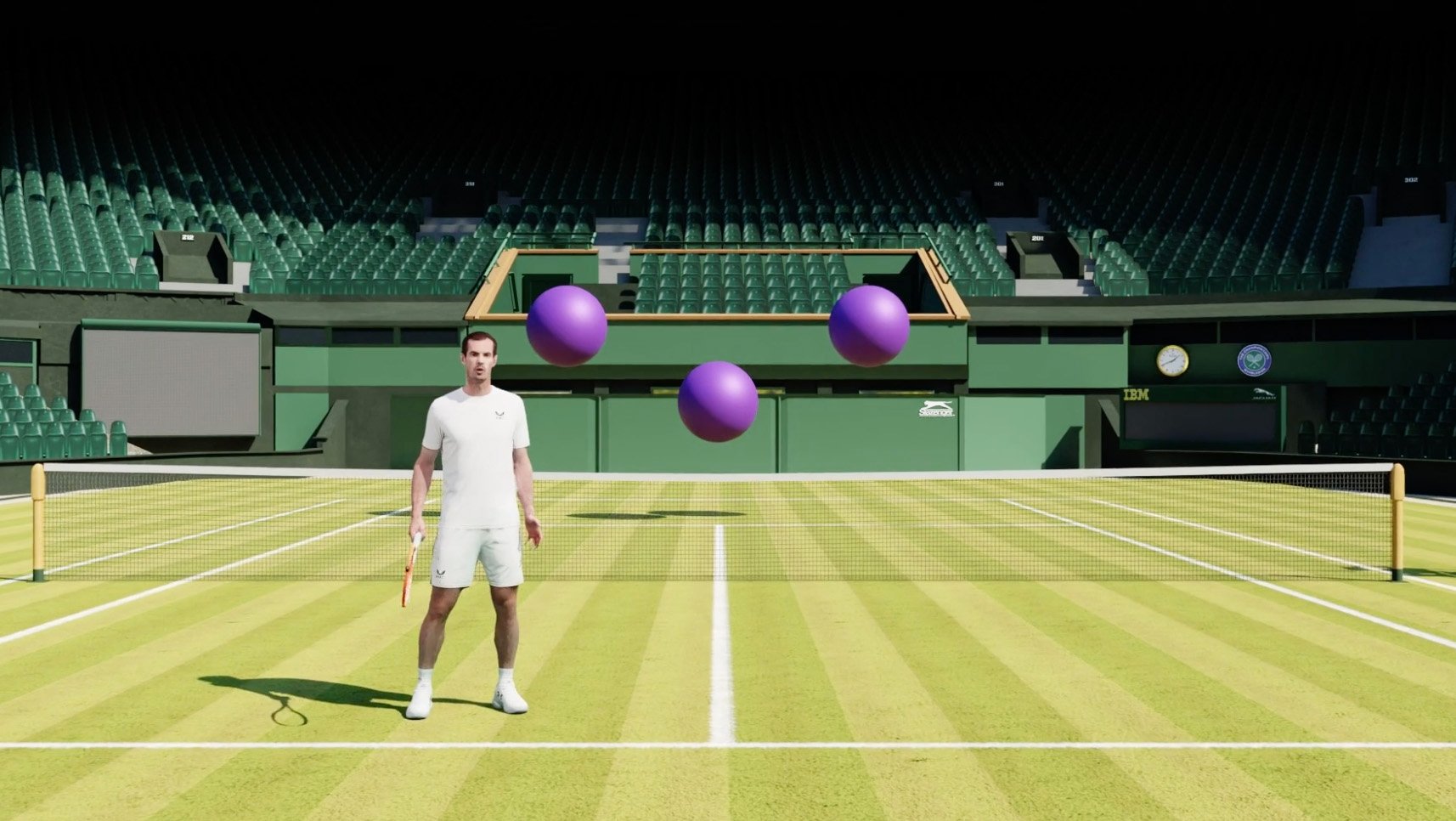 To celebrate the return of Wimbledon, American Express partnered with Andy Murray to create Champions Rally, a highly interactive augmented reality gaming experience. Featuring a virtual Wimbledon Centre Court, this browser-based AR game gets fans in the action whether they're court side or at home.
The experience begins by placing a virtual Wimbledon Centre Court in your world space using your smartphone. Once placed, a hologram of Andy Murray appears ready to coach you to victory. Players can choose to immediately begin the game or get a tutorial from Andy. Once in the game, players attempt to beat Andy's score by hitting the tennis balls against the targets positioned over the net. As the targets measure the players speed and accuracy, the difficulty of the game increases as players progress through the levels. As the player attempts to reach a high score, Andy is in the background encouraging them as if they were actually playing at Wimbledon.
"It's great to be back working with American Express on Champion's Rally. Now that the game is on mobile, I can help tennis fans get the most out of their Wimbledon experience whether courtside or on the sofa," said Andy Murray.
Champions Rally was created for all Wimbledon fans to enjoy and get the most out of their Championship experience. While the game is available for everyone to use, American Express Cardmembers are given the exclusive opportunity to win prizes by playing the game and beating Andy's top score. To enter, UK Amex Cardmembers submit a selfie or their name to the 'Wall of Champions' and share it on Instagram or Twitter with #AmexChampsRally. Once they have completed these steps, they are entered into a random prize draw with the chance to win the ultimate Amex Experiences bundle including a virtual meet and greet with Andy Murray and The Championships 2022 Finals tickets.
This highly interactive WebAR game was created by Pixel and Texel in partnership with Flight School Studio, Momentum Worldwide and powered by 8th Wall. This experience uses 8th Wall's World Tracking WebAR technology to place the hologram of Andy Murray and the Wimbledon Center Court in the user's physical world space. The volumetric video of Andy Murray was provided by Dimension. As Champions Rally is a WebAR experience, players can access it in the browser with no app required.
🎾 Read more about it on The Independent.