8th Wall
Blog
Oral B launches AR game to promote dental hygiene during the holiday season
Players use the Oral B toothbrush to blast monsters in this Halloween themed game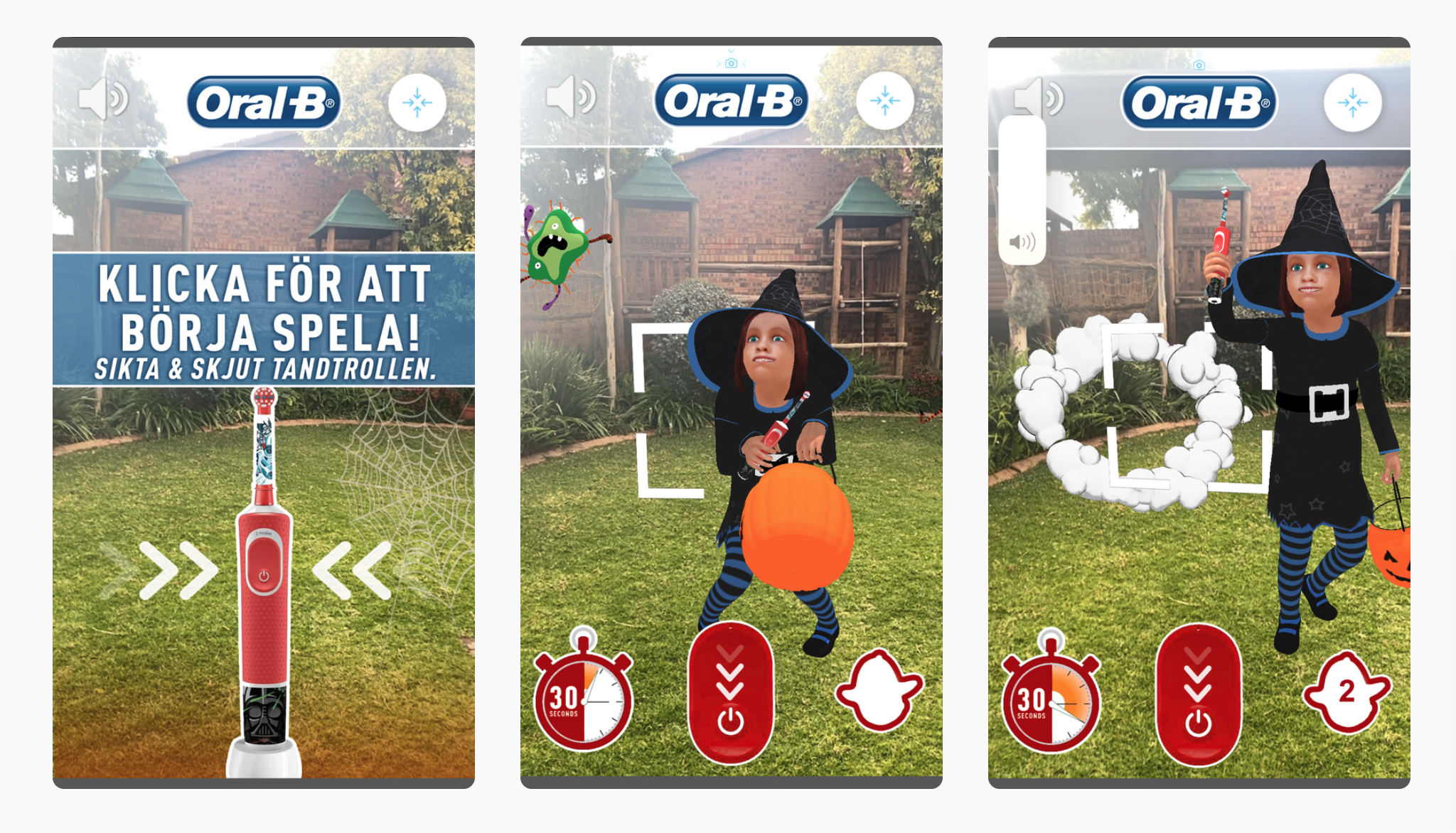 With Halloween right around the corner, Oral B wanted to find a fun and creative way to remind kids and parents about the importance of dental hygiene. To accomplish this, they created an interactive web-based augmented reality game that showcases their product as the hero.
Players access the WebAR game by scanning a QR code or accessing a link on their smartphone. Once scanned, a child dressed in a Halloween costume surrounded by monsters appears in the player's physical space. Using the orientation of their phone to aim, players tap the Oral B button on their screen to blast as many monsters as possible in 30 seconds. After completing the game, players are able to purchase a kid friendly Oral B toothbrush just in time for the holiday season.
Created by 3rockAR and powered by 8th Wall, this game was built using WebAR which means that no downloads were required for users to play the game. As no download or app is required, players are able to instantly access the game making the barrier to entry extremely low.
Try the experience yourself by tapping here. 🎃👻