8th Wall
Blog
Saatchi Art launches world's largest WebAR deployment letting customers view over 1 million works of art in their home
Th "View in a Room" WebAR feature allows customers to view over a million works of art in their home before buying online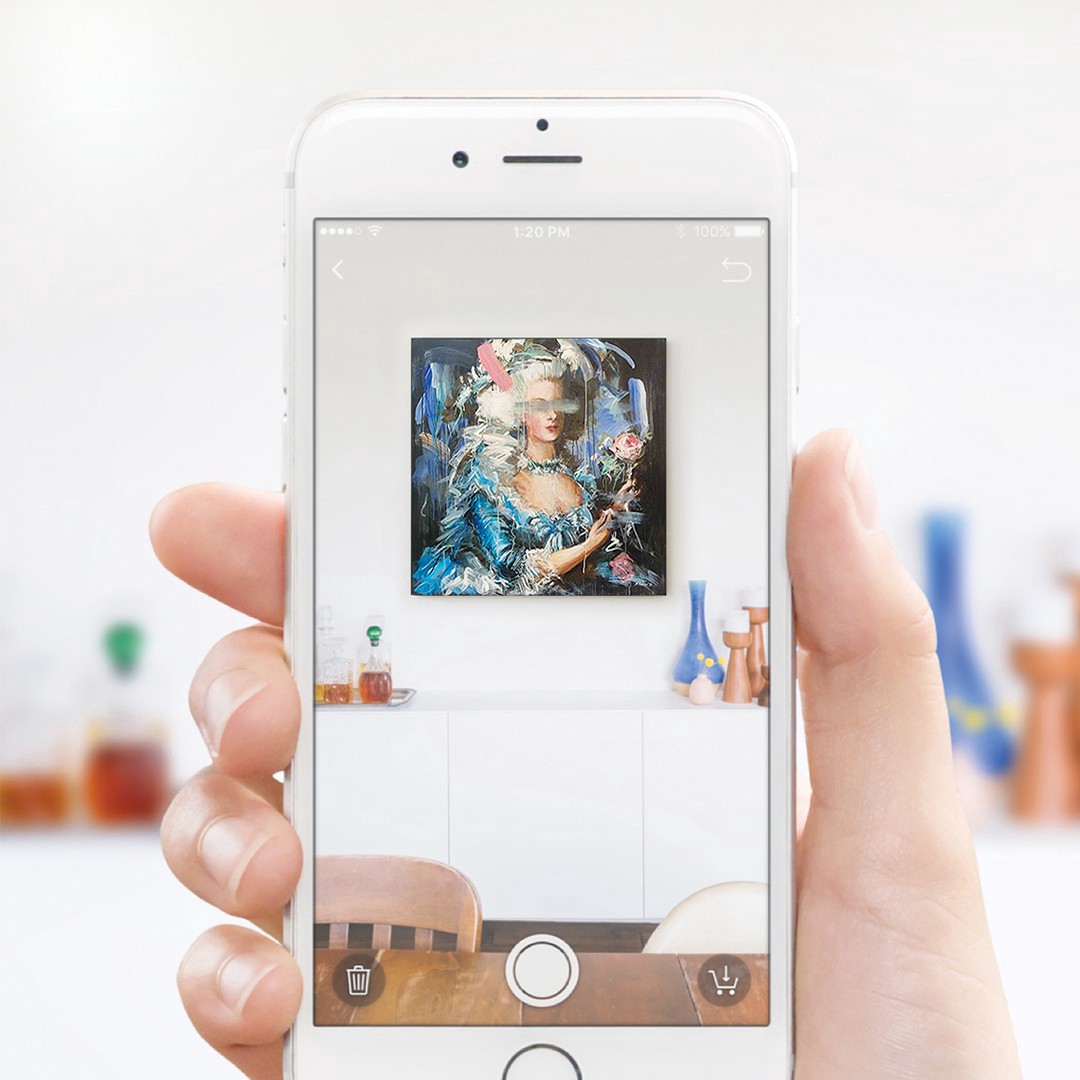 Leading online art gallery, Saatchi Art, has launched a web-based augmented reality feature called "View in a Room," letting customers view over a million works of art in their home before buying online. Developed by AR design firm Rock Paper Reality, "View in a Room" is the largest Web AR deployment to use 8th Wall's augmented reality technology to date.
According to a survey by Saatchi Art, 70% of art buyers are hesitant to purchase because they can't see the artwork in advance. The "View in a Room" AR feature allows art buyers to select artworks on SaatchiArt.com and instantly see them on their own walls at home using their smartphone or tablet — no app required.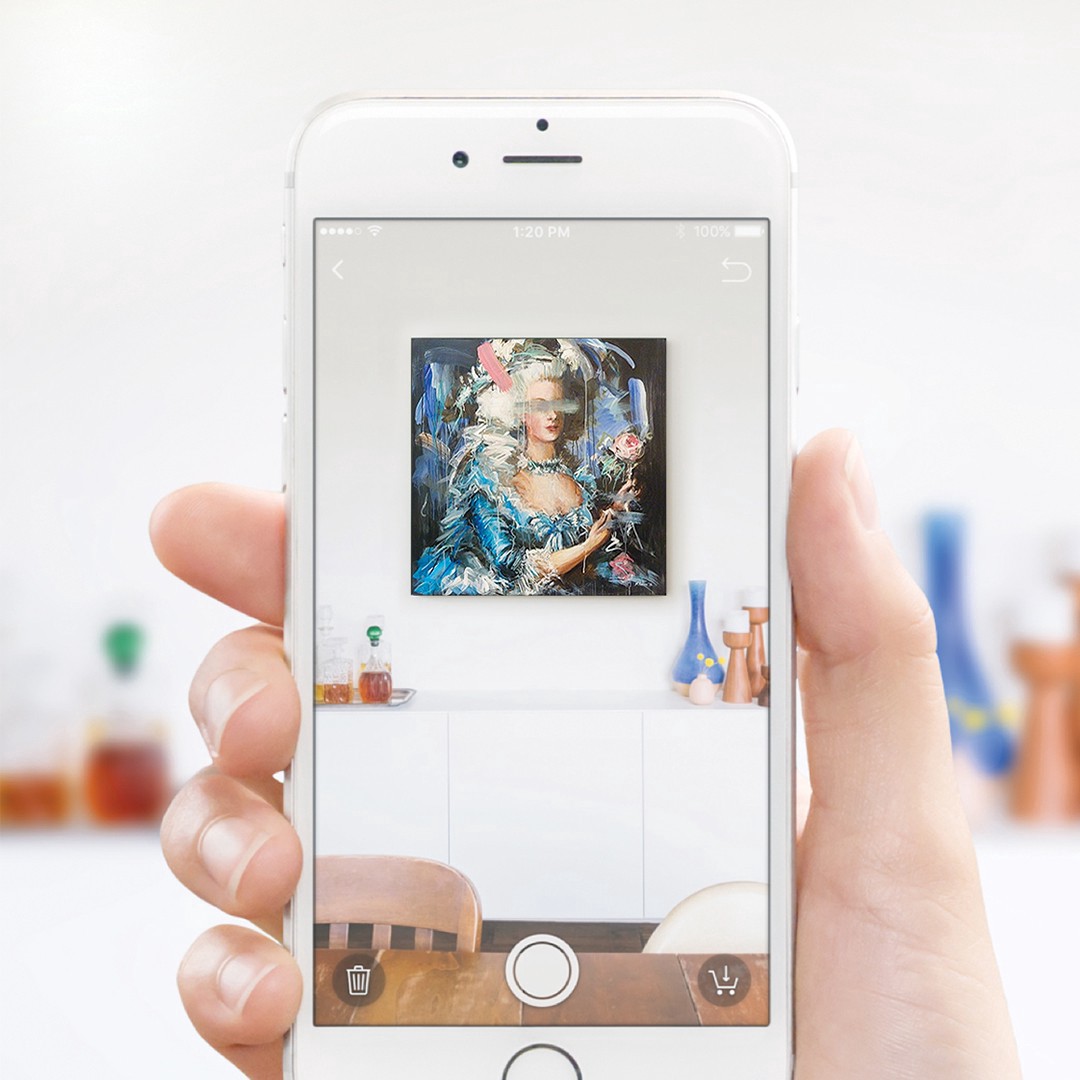 This first-of-its-kind production grade deployment was designed and architected for scalability across the entire site — each art piece is dynamically scaled based on the artwork's metadata and deployed into AR on a 3D canvas with the approximate real-world dimensions of the physical artwork. It also includes a proximity indicator, which analyses the user's position in the 3D scene and warns users when they are getting too close to the wall. This was developed to improve the performance when tracking artwork on walls that are often markerless.
"8th Wall and Rock Paper Reality have been fantastic partners throughout the entire development process of this new 'View in a Room' WebAR feature on our site. We are thrilled to be among the first to bring this technology to market and transform the way our customers discover and purchase art on mobile web," said Jeanne Anderson, General Manager of Saatchi Art.
🖼️ Try the new "View in a Room" feature on your smartphone or tablet by visiting www.saatchiart.com.