8th Wall
Blog
Ally Bank transforms cities into a live MONOPOLY game
Ally turned six American cities into a giant MONOPOLY board game scavenger hunt with the launch of the WebAR campaign: Ally + MONOPOLY®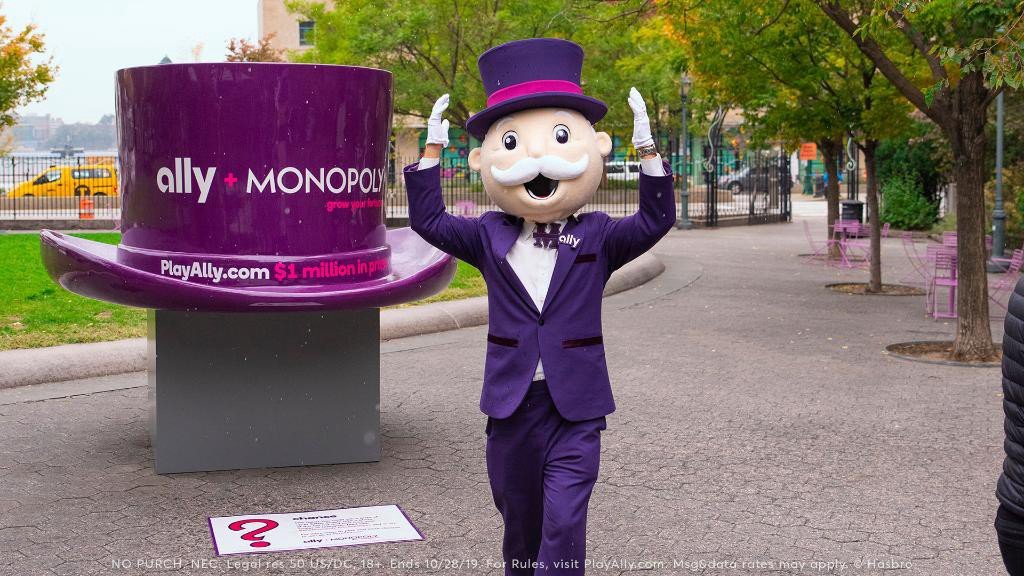 In October, Ally turned six American cities into a giant MONOPOLY board game scavenger hunt with the launch of the WebAR campaign: Ally + MONOPOLY®. The game gave passersby the chance to win up to $50,000 in cash, a new Jeep Wrangler, and up to $1 million in other prizes.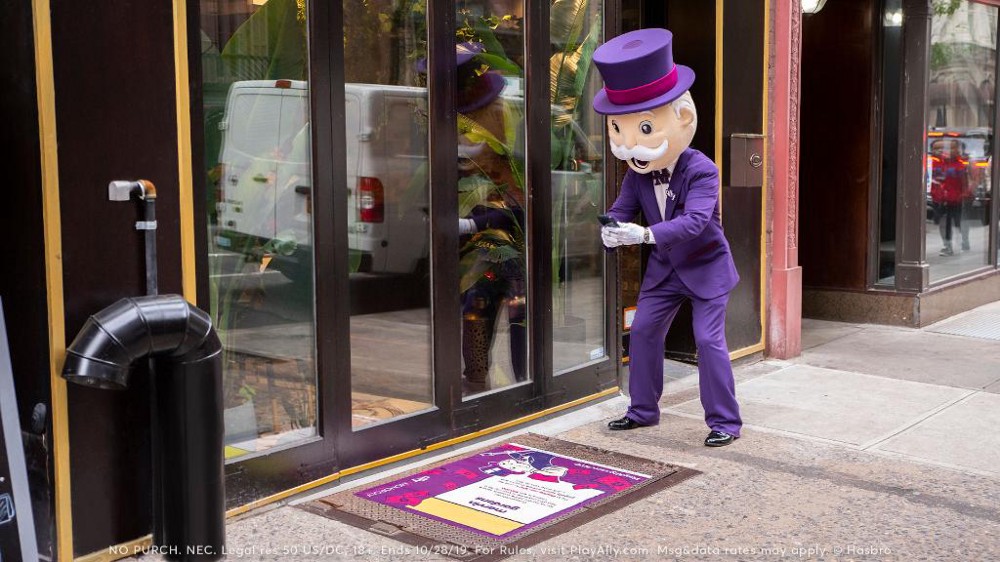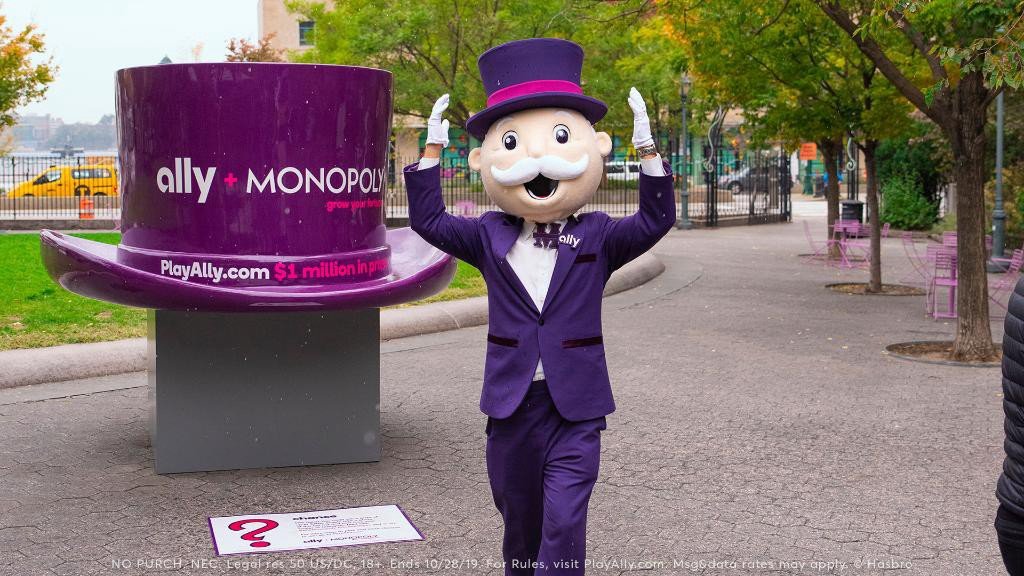 Created by agencies Anomaly, MediaCom and m ss ng p eces, and powered by 8th Wall, the activation allowed users to quickly unlock the game by using a link or QR code which appeared on life-size game squares. The squares appeared on sidewalks throughout New York, Chicago, Detroit, Charlotte, Dallas and Seattle.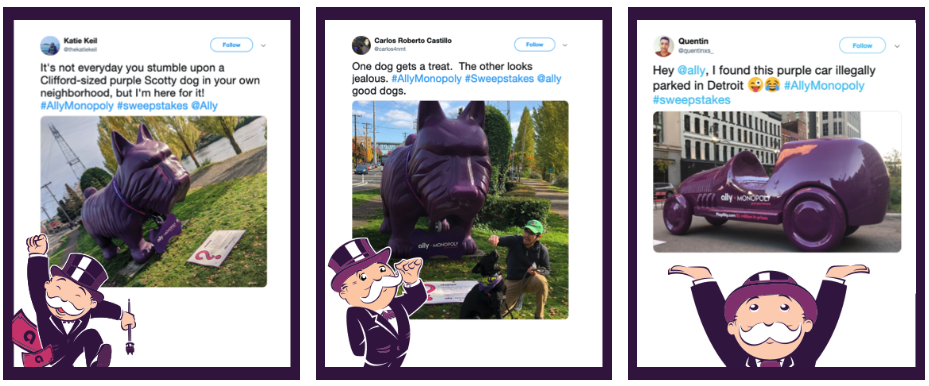 By partnering with Hasbro, Ally managed to gamify financial literacy with everyone's favorite board game. And, by leveraging WebAR, the companies were able to remove the friction of entering the experience, allowing busy pedestrians to immediately access the content while going about their day.