8th Wall
Blog
OLD BAY launches AR scavenger hunt in Baltimore to help reinvigorate the community
Customers follow clues from the OLD BAY Twitter account to capture the crabs and enter for the chance to win prizes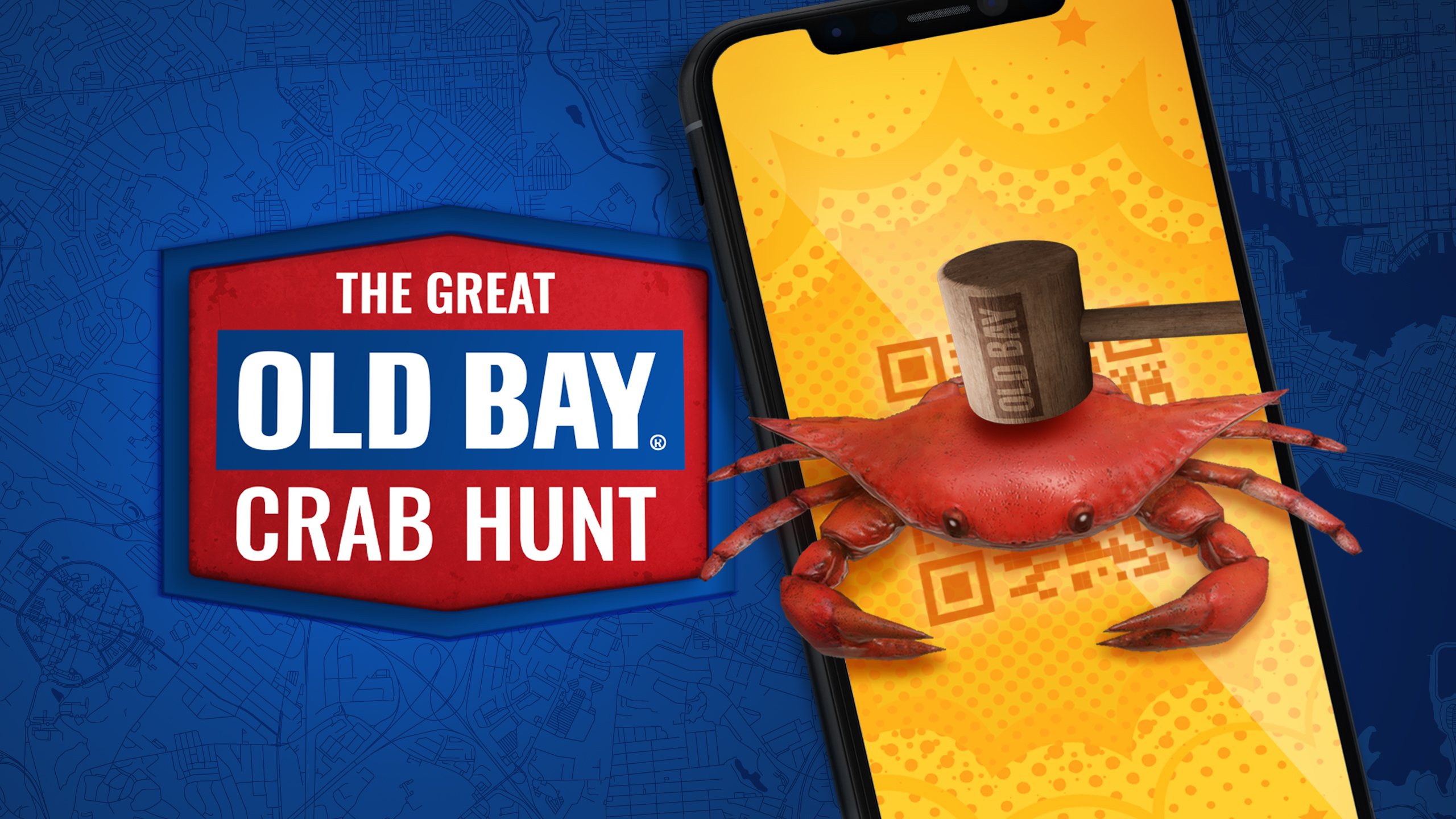 Like many other cities and industries across the nation, 2020 was a hard year for restaurants and cultural institutions in Baltimore. To help reinvigorate the community as Covid vaccination rates reached safe levels, OLD BAY created an AR scavenger hunt that challenged Baltimoreans to get out of their homes and back to their favorite spots in search of a culinary favorite: OLD BAY-covered blue crabs.
To participate in The Great OLD BAY Crab Hunt, users checked the OLD BAY Twitter account every week for clues. By solving the clues for the correct locations, fans could go to the location and scan the QR Codes to activate each special crab, triggering cute and playful costumed AR crabs. By tapping on the crabs three times with an OLD BAY Mallet to collect them, users could enter the sweepstakes for the chance to win OLD BAY prizes. With every week, there were new clues and a new chance for users to win prizes.
For fans who wanted to participate in the scavenger hunt but didn't want to leave the comfort of their own home, OLD BAY created an alternative at-home version of the experience. This at-home version, which was available for anyone to participate in through the official OLD BAY Crab Hunt website, was the only way for participants to catch the limited-availability custom crabs. Additionally, because OLD BAY released a clue on Twitter twice a week, there were more than 10 crabs to collect, including an online superstar Mr. Trash Wheel crab, each with a custom appearance inspired by their location.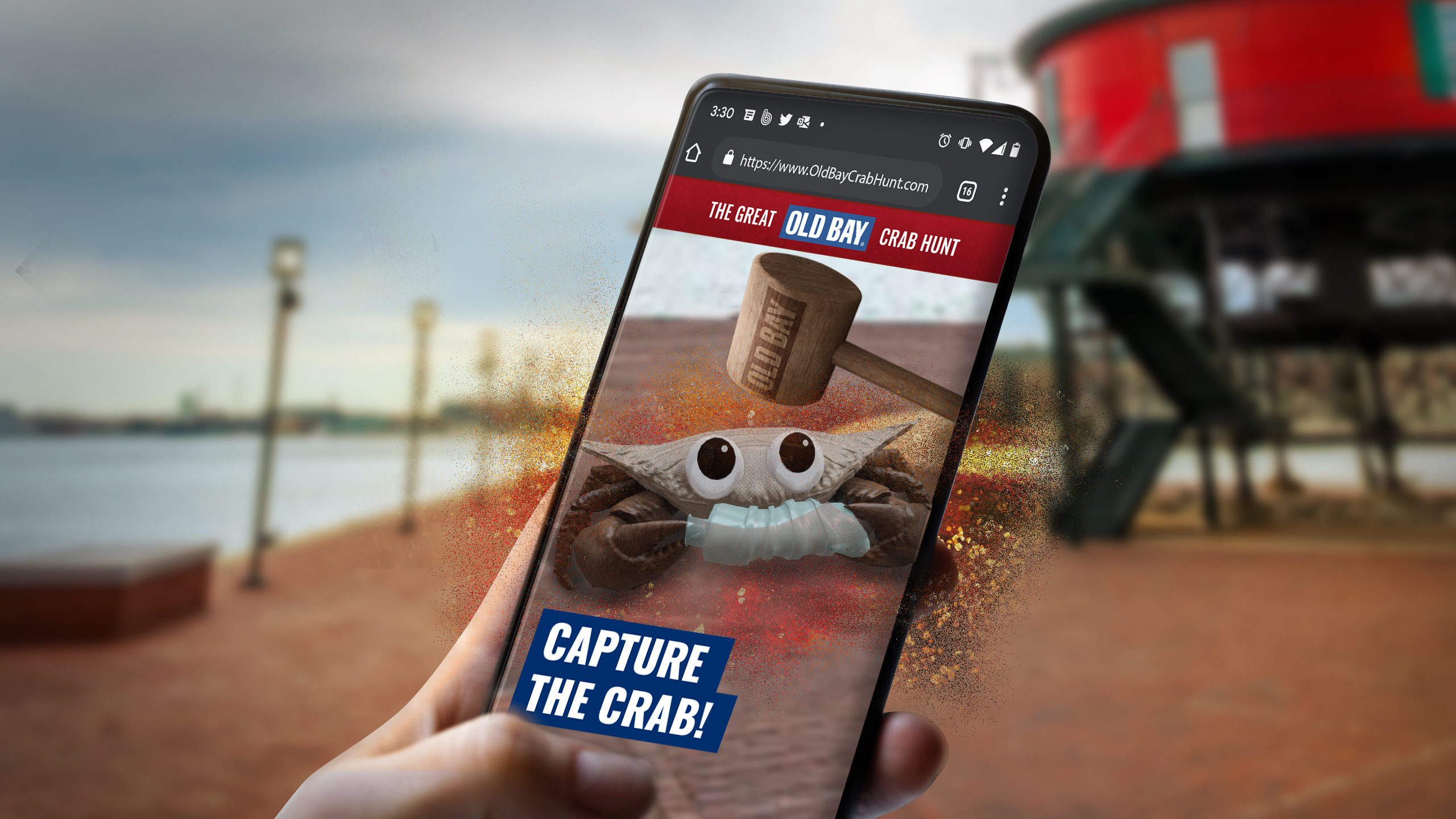 As the goal for the AR scavenger hunt was to raise visibility for locations in Baltimore that could use the extra foot traffic, OLD BAY gave participants the ability to share the custom crustacean on their social channels every time they captured the crab. In addition, the scavenger hunt used cute and playful costumed AR crabs inspired by some of Baltimore's best locations including the Maryland Zoo, American Museum of Industry, and Cindy Lou's Fish House to further incentivize participants to share the experience on their social channels.
Created by NeoPangea and powered by 8th Wall, this WebAR experience was accessible through the mobile web browser, meaning crab-hungry Baltimoreans who simply wanted to get cracking could participate without the need to download or install any apps. As this scavenger hunt was available for users both in person and at home, the use of augmented reality allowed OLD BAY to reach a wider audience while still maintaining the high-quality experience for both.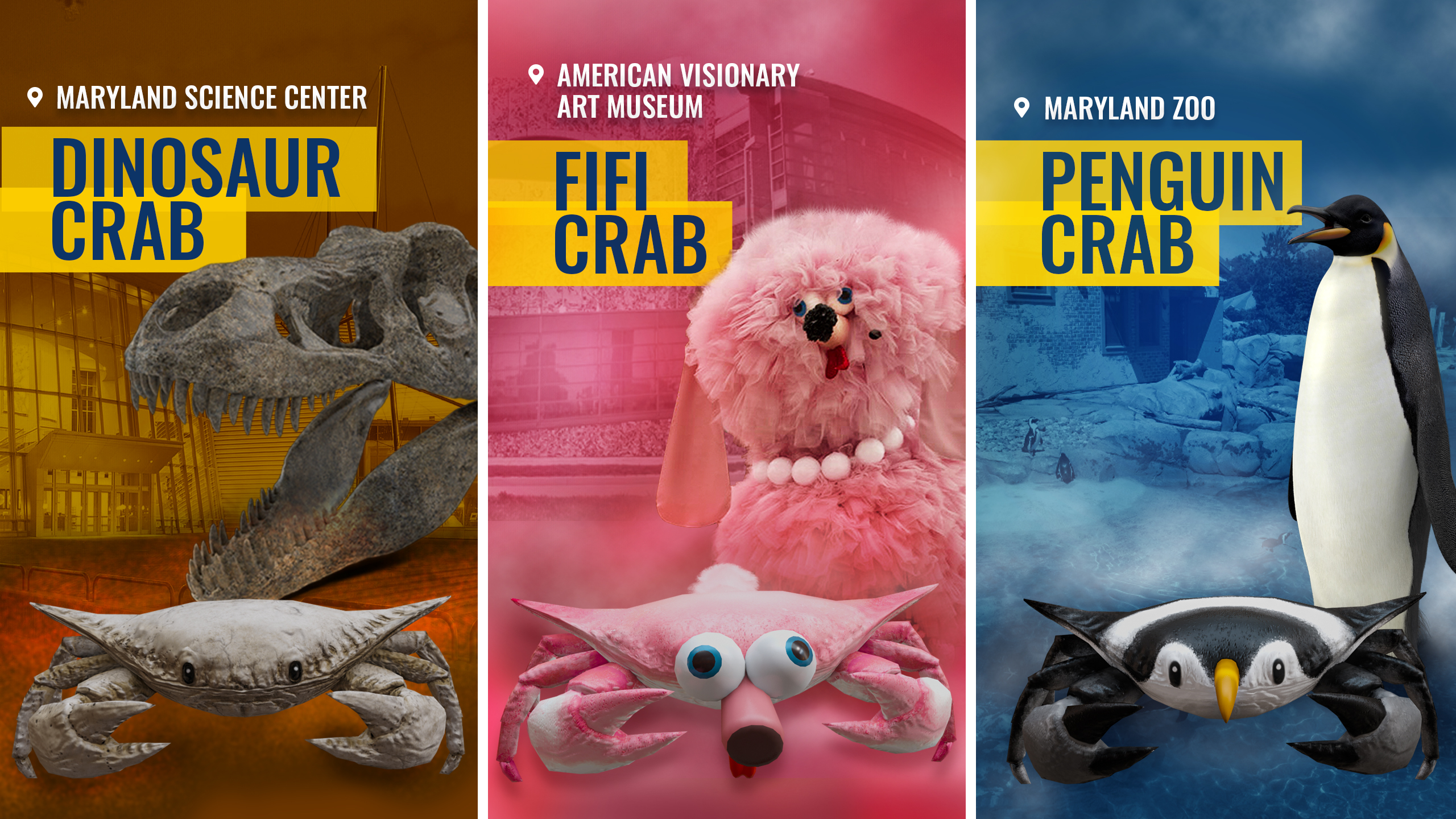 Read more about this experience on Baltimore Fishbowl. 🦀