8th Wall
Blog
Stags' Leap Winery bring its bottles to life to take consumers on a journey around three virtual worlds
The winery's iconic logo triggers an augmented reality experience where an animated stag leaps off the bottle to guide consumers on their journey.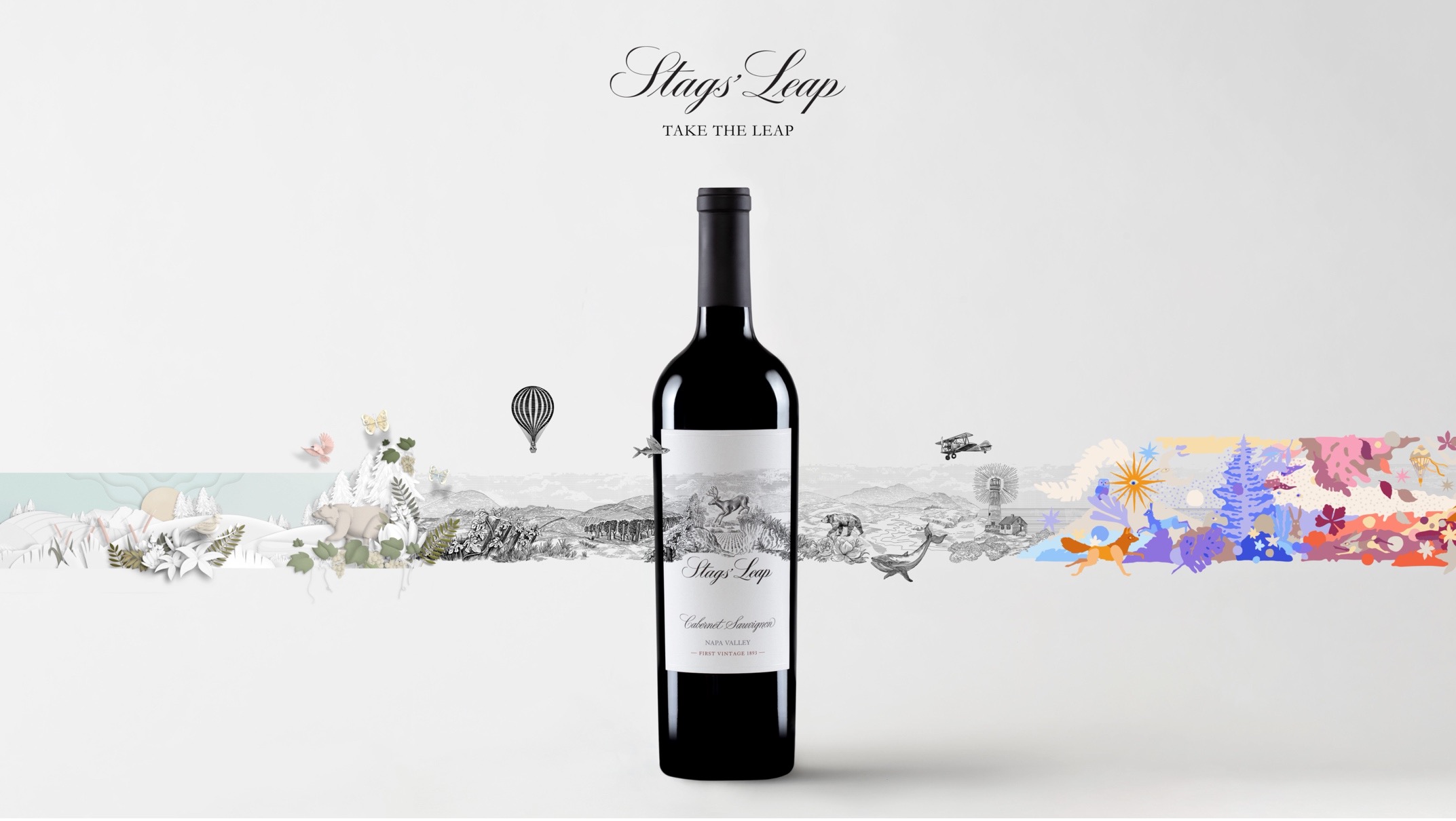 Stags' Leap Winery is rooted in its legendary namesake, the stag, an indomitable spirit which leapt into the unknown rather than submitting to a hunter. As part of its "Take the Leap" campaign, the winery is inviting consumers to take their own leap and follow in the footsteps of the stag. There, they'll explore the worlds of Stag's Leap Winery through an AR experience which brings its bottles to life.
The experience features an animation of the stag running through three different illustrated worlds which can all be explored in web-based augmented reality. To access this 360-degree journey, consumers scan a QR code found on the Stags' Leap website, social media accounts or in-store displays which brings them to the campaign website. From there, they are asked to point their mobile camera at the Stags' Leap wine label to bring the bottle to life. Once the image target is triggered, a 360-degree panorama emerges from the iconic stag logo and a leaping stag appears to guide users on the journey through the different worlds.
Inspired by Stags' Leap Winery's iconic stag logo, the experience pays homage to the animal's roots as a natural explorer that cannot be confined. Three artists created three worlds for the stag to explore, each in a unique style. World one, designed by Joanna Lisowiez, depicts the stag's initial leap into a fantastical universe in a scratchboard style inspired by the label. In the second world, designed by Rezonate, the elements come to life through sculptural techniques with added depth, while still staying true to the black-and-white label in monochromatic fashion. In world three, the unknown, the explorative nature of the campaign is unleashed when the stag enters a world beyond its own designed by Nick Liefhebber: colorful, clean, graphic, and playful. Along the journey, the stag stops and waits at checkpoints which act as interactive hotspots which invite the consumer to participate in the experience. With surprises sprinkled throughout, the contrast of the worlds symbolizes the stag's adventurous and embracing nature as it travels to an unfamiliar destination, taking consumers on an interactive journey. Watch art and technology meld to create a truly unique and boundary-pushing immersive experience.
The experience was concepted, designed and built by Annex88 and Havas New York for Treasury Wine Estates, leveraging 8th Wall's web AR platform.
Take the leap and follow the stag by picking up a bottle of Stags' Leap and bringing it to life here.
Learn about the artists behind the scenes here.
Read more about this experience on the Napa Valley Register.