8th Wall
Blog
F. Whitlock & Sons is taking people even further out of their ordinary with the launch of an adventure filled WebAR portal experience
Help the main characters reach their delicious demise by uncovering hidden clues in this escape room style experience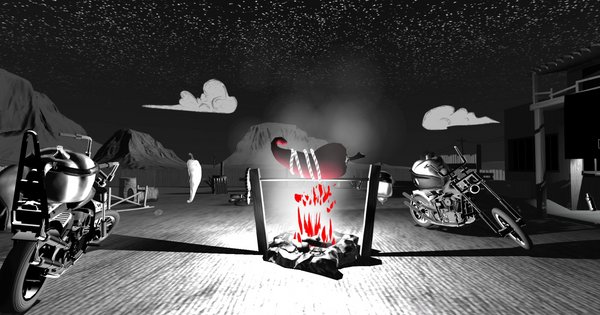 As part of its "Whitlock's Tales of Delicious Demise" campaign, F. Whitlock & Sons is taking people even further out of their ordinary with an immersive, gamified WebAR portal adventure. Inspired by the classic escape room format, the portal experience centers around the tales of Whitlock's hero characters, Chip the Chipotle Pepper and Oscar and Rojo, the Fuego Chilli Beans.
To start the adventure, users scan the QR code found on the F. Whitlock & Sons range in supermarkets with their smartphone, triggering a Portal of Delicious Demise. From there, users are asked to choose between two portals, the Chipotle BBQ and the Killer Beans Fuego Chilli, and place it in their physical space. Immediately, the user is immersed in a 360 Whitlock branded world filled with interactive objects and characters from the campaign. By taking on a series of Whitlock's challenges based on the portal they choose, users must interact with the objects in their scene, uncover the hidden clues and move within the scenes to help their main character reach their "delicious demise"'.
As the user solved the series of hidden clues throughout the experience, they were are able to register their information for the chance to win cash, F. Whitlock & Sons merchandise, cooking recipes and products within the brand's new range. In addition, users who found the hidden numbers in both portals were able to unlock a four-digit code on the Whitlock's treasure chest at the end of the experience where they could win one of four grand mystery prizes.
Created by UNBND in collaboration with Because and powered by 8th Wall, this web-based augmented reality experience is a part of F. Whitlock & Sons creative multi-channelled campaign that will feature a total of four Web AR portals. As this experience is available on the web and requires no app to download, users can interact with the Whitlock brand in a fun and covid-safe environment.
To experience Whitlock's Tales of Delicious Demise Web AR Portal, click here.