8th Wall
Blog
Lil Yachty teams up with Burger King to bring the 2020 VMAs into people's homes
Burger King's iconic mascot and rapper Lil' Yachty took over the 2020 MTV Video Music Awards with a sea of QR codes which unlocked a virtual performance viewers could watch in their home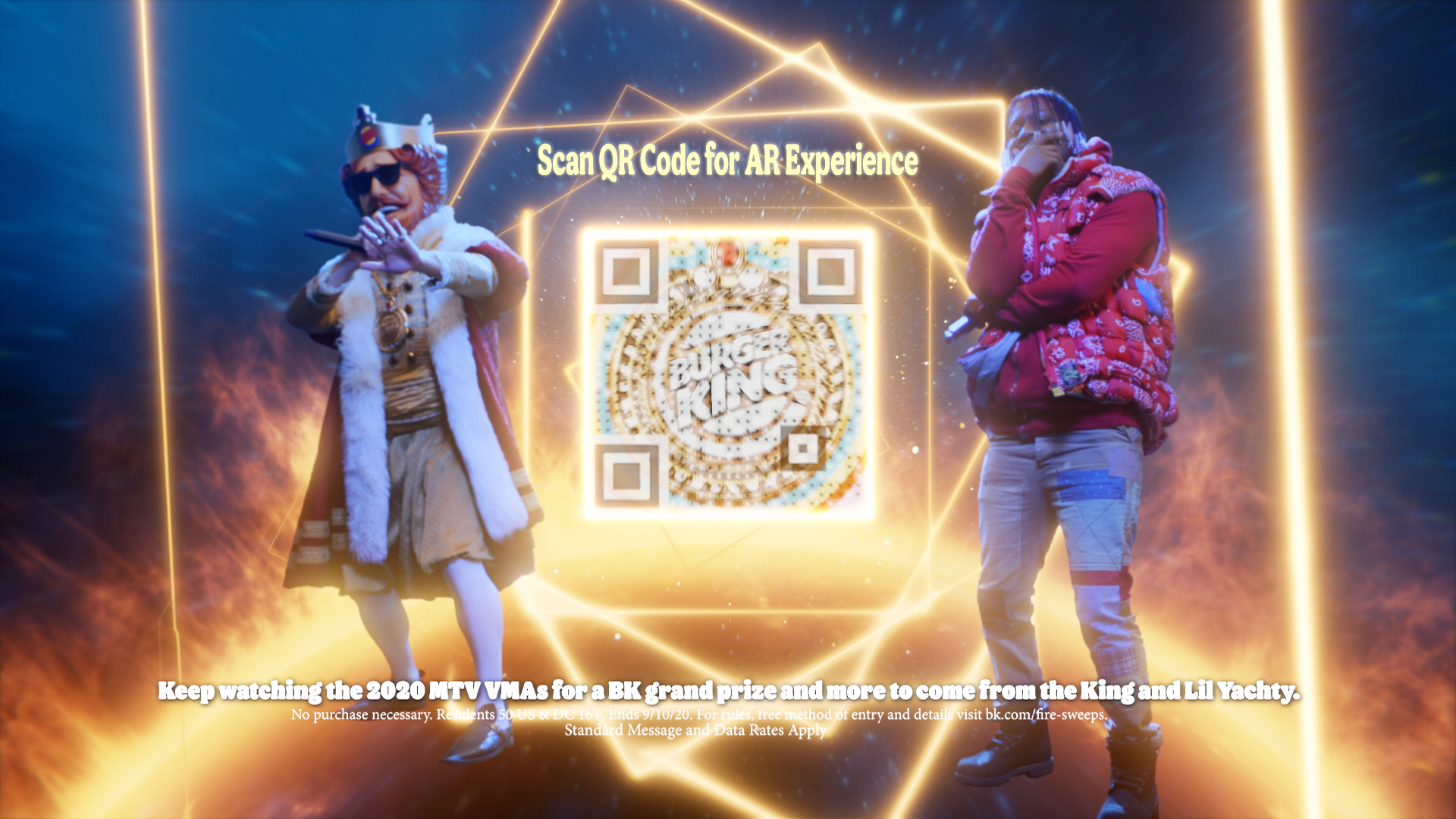 Burger King's iconic mascot and rapper Lil' Yachty took over the 2020 MTV Video Music Awards with a sea of QR codes which unlocked a virtual performance viewers could watch in their home. Throughout the broadcast, QR codes were displayed for those watching at home to scan to be sent to the BK Fire WebAR experience which featured the duo performing to Lil Yachty's latest single "Top Down".

Created by agency COFFEE Labs, the Web AR experience allowed users to interact with the performance by turning up the heat before watching The King award Lil' Yachty with the Burger Fire Medallion. They were also given the chance to enter to win a series of prizes including a year of free Whoppers along with tickets to the 2021 Video Music Awards.
Read how this dynamic duo took over the 2020 VMAs on Mobile Marketer.