8th Wall
Blog
AustechVR builds WebAR dam tours for Sunwater to educate clients and the public after open days are cancelled
The experience allowed Sunwater to connect with people interested in learning about their water storage and hydroelectric capabilities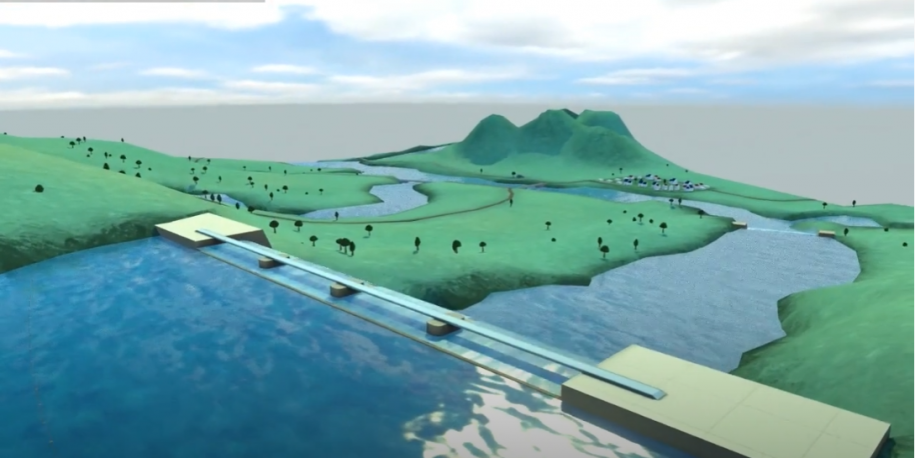 Queensland-based Sunwater has historically provided awe-inspiring and educational tours of the expansive dams they've built in Australia. Unfortunately, due to COVID restrictions, open days were cancelled and no physical access was possible this year. Hoping to still connect with people interested in learning about their water storage and hydroelectric capabilities, Sunwater turned to leading Gold Coast AR/VR agency AustechVR to build a virtual dam tour.
The end result was a series of complex, interactive, engaging and beautiful experiences. Key messaging focused around safety of the dams, emergency procedures, and generally how the dams work.
To structure the messages, AustechVR built 3 chapters that users could navigate—each with 5 interactive parts which included 3D animations, video and audio.
"This entire experience was proudly built here on the Gold Coast by our own amazing team. From the 3D modeling, programming, through to the creation of the map and voice overs," said Ken Lee, Founder and CEO of AustechVR.
Ultimately, they chose Web AR as the delivery method for the interactive maps because of the ease of access, with no app download required. Any potential client, business partner, or the general public can immerse themselves in the dam tours through a mobile web browser by scanning a QR code.