8th Wall
Blog
MRstudios builds visualization tool for salespeople of leading Swedish HVAC company Systemair
The experience enables their salespeople to swiftly pull up renderings to display to potential customers, all from the employee's mobile browser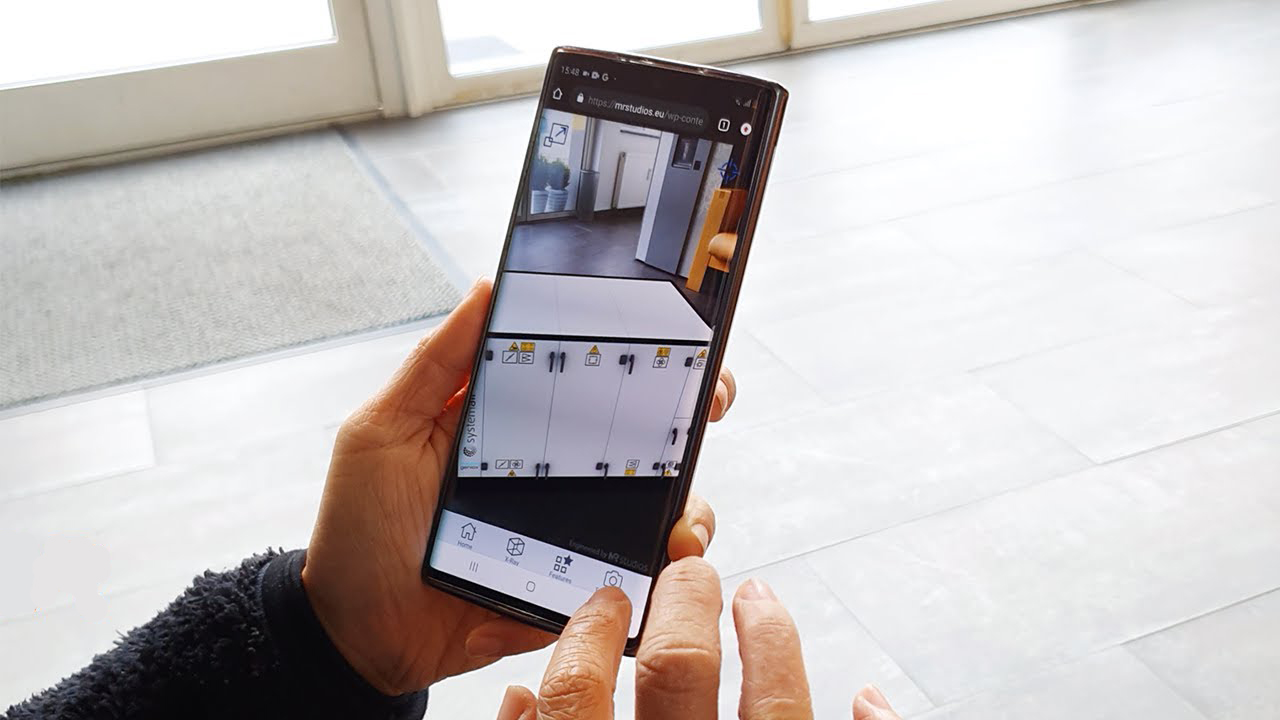 Systemair is the world's leading ventilation company and has a portfolio of several thousand different high-quality products. To showcase their many different products in an efficient manner, the Swedish company engaged Prague-based agency MRstudios to create a web-based AR sales solution. The result is a sleek WebAR application that enables their salespeople to swiftly pull up renderings to display to potential customers, all from the employee's mobile browser.
"HVAC PRODUCTS by Systemair" allows users to place Systemair's products in a real world environment, enabling more accurate visualization. In addition, by being web-based, salespeople can provide clients with URLs to access products directly on their own phones—an impactful marketing tool that creates a personalized experience.
MRstudios' innovative WebAR solution brings a large product catalog into client offices or homes, providing a tremendous end-user experience and a boost to sales.