8th Wall
Blog
Burger King and Animal Planet launch six AR portals that immerse animal lovers into ecosystems all over the world
Each 3D 360º immersive environment features animated native wildlife, and a head-tracking mini-game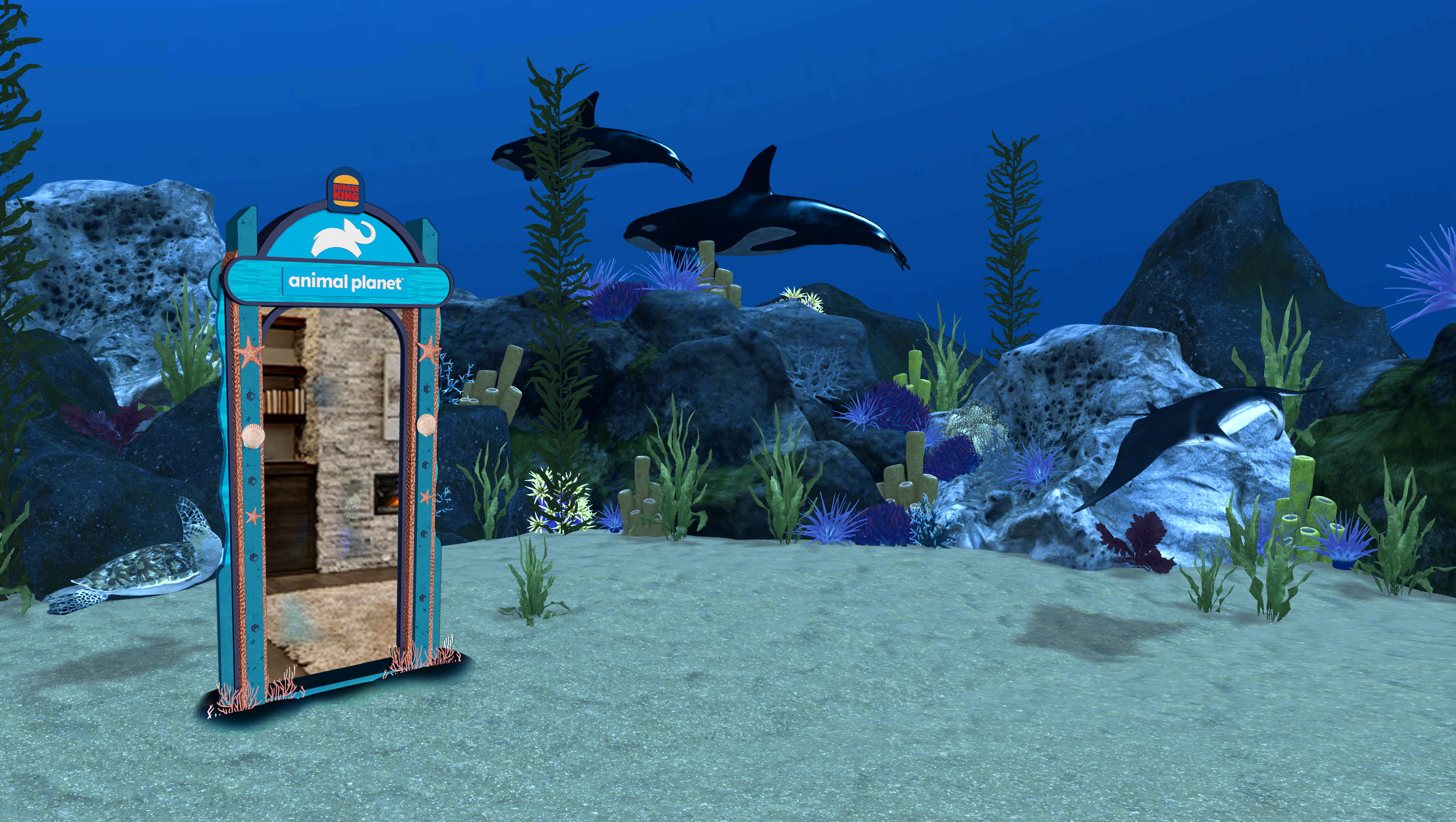 To inspire young animal lovers around the world as well as reduce the kids' meal plastic footprint, Animal Planet and Burger King launched a collection of paper-based King Jr. meal toys and activities that featured six augmented reality portals. Available at approximately 14,000 restaurant locations worldwide, Animal Planet fans were able find the limited-edition paper premiums included with all of their favorite kids' meals.
As part of the campaign, every King Jr. meal purchased came with one of six paper activity books that showcased animal themes including safari, ocean, pets, endangered animals, wilderness and cute and cuddly. Each activity book featured coloring sheets, infographics, a poster, build-your-own mask sets, pop-out cards and stickers that kids could enjoy with their meal. In addition, each activity book came with a scannable QR code kids could use to unlock more play opportunities.
By scanning the QR code with their smartphone or tablet device, kids were able to unlock an augmented reality portal experience that transported them to the environment of their themed activity book. Once inside, kids could explore the portal in 360 degrees, interact with the animals in their native habitats and play a surprise mini game that included a 3D walk through of the safari to spot native animals. Each environment also featured a head-tracking game where the player's head-movement controlled the character on-screen.
"We wanted to immerse the player in 6 very rich and unique, and contrasting environments, with animated 3D animals, sound design and plant life native to each ecosystem," said Day 8 CEO Steve Curran.
The digital activation was designed and produced by XR design firm Day 8 Labs and Surge Creates and powered by 8th Wall. Through the WebAR experience, Burger King was able to bring each of the Animal Planet worlds to life, enhancing the six activity books and promoting collectability among customers. As the experience is web-based and does not require an app to download, kids were able to immediately access the experience and immerse themselves in the Animal Planet worlds.
🍔 🦒Read more about this experience on Ad Age.