8th Wall
Blog
Nike launches in-store activation that invites customers to experience sports in new ways
Customers at Nike stores can unlock five Web AR mini-games and win a prize in this fun-filled adventure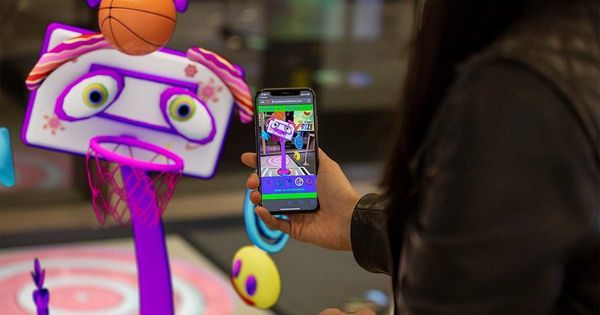 As part of its PLAY NEW initiative, Nike is inviting customers to experience sports in new ways with the launch of an in-store augmented reality retail experience. Available at select Nike stores across the country, the experience takes shoppers on a fun-filled adventure throughout the store to unlock immersive mini-games and win a prize.
To access the experience, users must find and scan the specially marked AR stickers placed throughout the store. Once scanned, customers unlock one of five augmented reality mini-games including a flower game, football, putt putt, soccer, and basketball. After completing each game, the user receives a medallion that is added to their collection. Once the user collects all 5 medallions, they receive a "gift with experience" which includes a Nike sticker pack.
As this WebAR experience is only available at select Nike store locations, Nike worked in collaboration with BRDG Studios to make the experience as seamless as possible for customers. This included the integration of a map of the store within the experience that shows the location of the five AR triggers.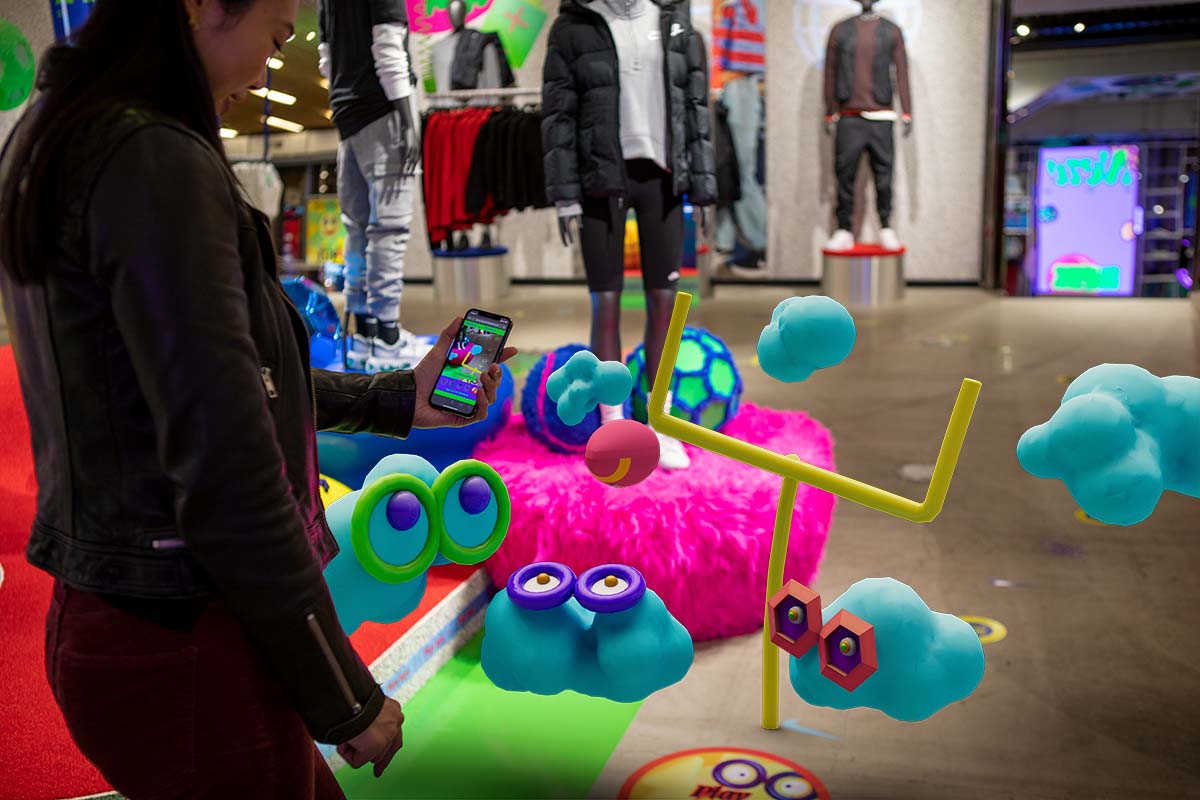 As this experience uses 8th Wall's Image Target technology to trigger each experience, users are able to immediately engage with the AR without the need to download an app. This further encourages customers to explore the store and experience sports in a fun new way.
👟 Try out the experience for yourself at Nike store locations in Soho, Chicago, and LA.