8th Wall
Blog
Coldplay and BTS bring album covers to life with WebAR
Fans can experience Coldplay's and BTS' music like never before with two out of this world AR experiences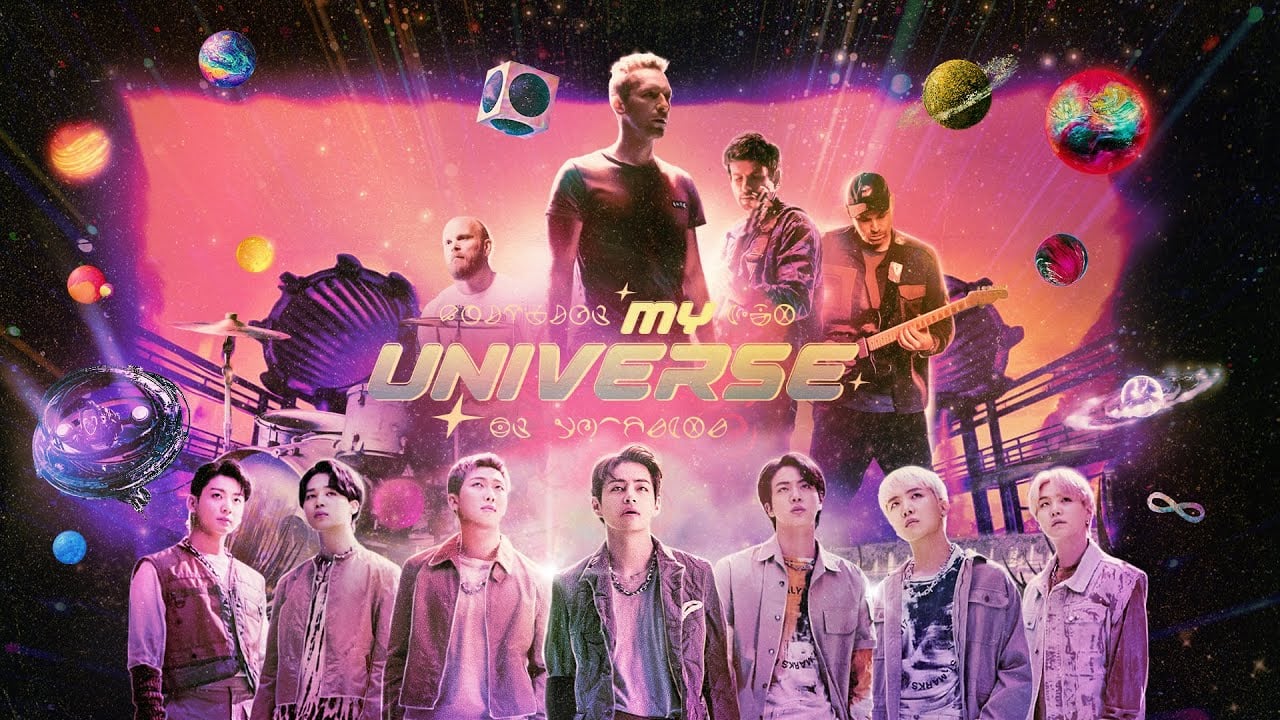 To promote the release of their new album "Music of the Spheres" and their single with BTS "My Universe", Coldplay released two limited-time albums which featured out of this world augmented reality experiences. Developed by arfected in collaboration with Parlophone Records Ltd. and FirePit Technology (Warner Music Group), the experiences allowed fans to engage with the bands music like never before.
Central to the theme of the album, the WebAR experiences highlight the fictional planetary system called "The Spheres". To highlight this, each album track had its own planet and alien language on the album cover which acted as an image target. This allowed fans to trigger the WebAR experience by using their smartphone or tablet device to scan their album cover.
As part of their first experience, Coldplay released a CD single of their hit song "My Universe" with BTS which featured an array of neon pink alien letters on the cover. Once scanned, the letters on the artwork begin to spin creating a beautiful pink swirl in the users space. The symbols then begin to fall from the sky, creating a confetti effect. As the artwork stops spinning, it reveals the message "Coldplay BTS My Universe" hidden underneath the alien letters.
For their second experience, Coldplay released a vinyl of their "Music of the Spheres" album. Adorned with its own alien language, the experience reveals the solar system of "The Spheres" once scanned. The planets then orbit around the center of the vinyl, embodying the theme of the album.
This WebAR experience used 8th Wall's Image Target technology to trigger both experiences. As these experiences are web-based and do not require an app to download, users are able to immediately engage with the AR once they receive their merchandise in the mail. This is just one example of how artists can use augmented reality to bridge the gap between the digital and physical world and offer exclusive experiences for their fans.