8th Wall
Blog
8th Wall is joining Niantic
8th Wall platform to remain a standalone offering and expand Niantic's Lightship technology to WebAR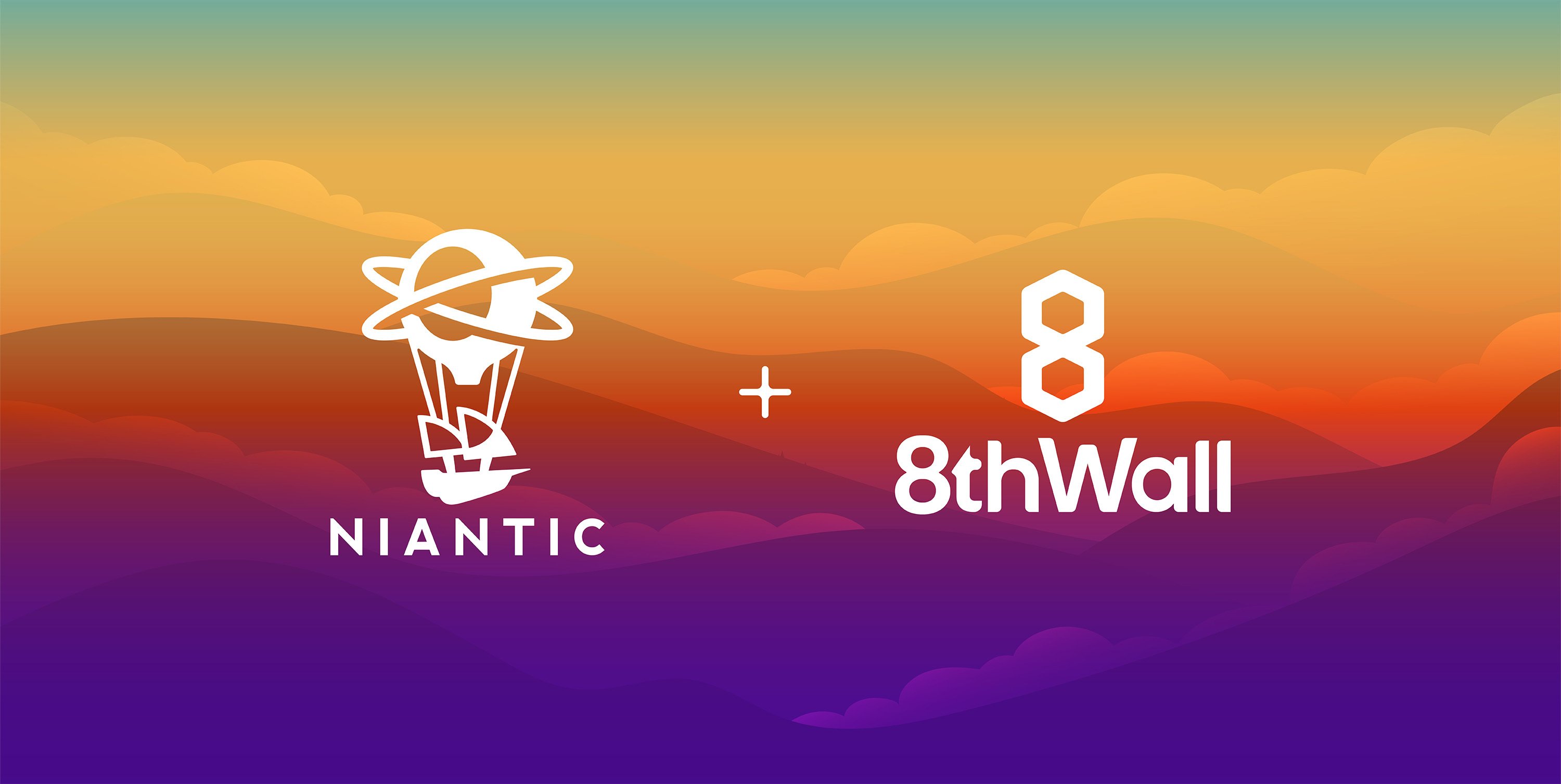 I'm excited to share that 8th Wall is joining Niantic! You can read the official announcement over on the Niantic website.
8th Wall has been on a mission to make augmented reality for everyone. We have been doing this by equipping developers, brands and agencies with a complete set of tools to create web-based augmented reality experiences for mobile devices – no app required. In joining Niantic, we will be furthering this mission by offering developers more tools to build engaging and interactive AR experiences which harness the power and freedom of the web.
We are thrilled to become part of the Niantic family as we join an incredible team dedicated to the future of AR made for the real-world. Together, we will enable developers to create AR experiences that encourage people to connect, discover new places and explore the world around them. By continuing our journey with Niantic, we will empower more developers, agencies and brands to realize their visions for AR and the real-world metaverse.
Celebrate 8th Wall joining Niantic by going on a WebAR journey with Niantic's adorable yeti, Captain Doty!
Our mission of making the web a powerful place for augmented reality has never been stronger. The products and services you depend on will continue to evolve and there won't be any impact to your new and existing projects. The 8th Wall platform will remain a standalone offering, and the team will join the Niantic AR engineering organization. We will work together to continue the development of our products as part of the Niantic Lightship platform including expanding the reach of Lightship tools and technology to the mobile web.
Since its first full year in 2019, the 8th Wall WebAR development platform has been used by developers to create over 50,000 web apps including thousands of experiences for top-tier brands. 8th Wall supports billions of devices globally and has been used by agencies and creative studios to create AR activations for brands across industry verticals including Pepsi, Microsoft, Nike, Porsche, Netflix, Heineken, LEGO, General Mills, Dior, Universal Pictures, Westfield, Verizon and more. Many of these experiences are featured on 8th Wall's Discovery Hub, the largest single destination for augmented reality on the web.
We started 8th Wall to build powerful computer vision technology that would enable developers to create AR applications that could run everywhere seamlessly. We did this with a complete set of tools to create WebAR. There is so much potential for web-based augmented reality and we will continue to unlock this through the lens of Niantic's real-world AR universe. We are looking forward to working with Niantic to create the best planet-scale platform technologies to foster even more magical shared experiences.
I would like to thank all of our team members, our developer community, customers and investors for your support. I am very excited for this next chapter and we look forward to building the future of the Niantic Lightship platform with Niantic.
~Erik Murphy-Chutorian, CEO and Founder of 8th Wall