8th Wall
Blog
Coca-Cola launches an out-of-this-world WebAR concert for the release of Coca-Cola Starlight with Ava Max
Fans can experience their own personal "Concert on a Coca-Cola" with Ava Max performing her hit singles including "Kings & Queens"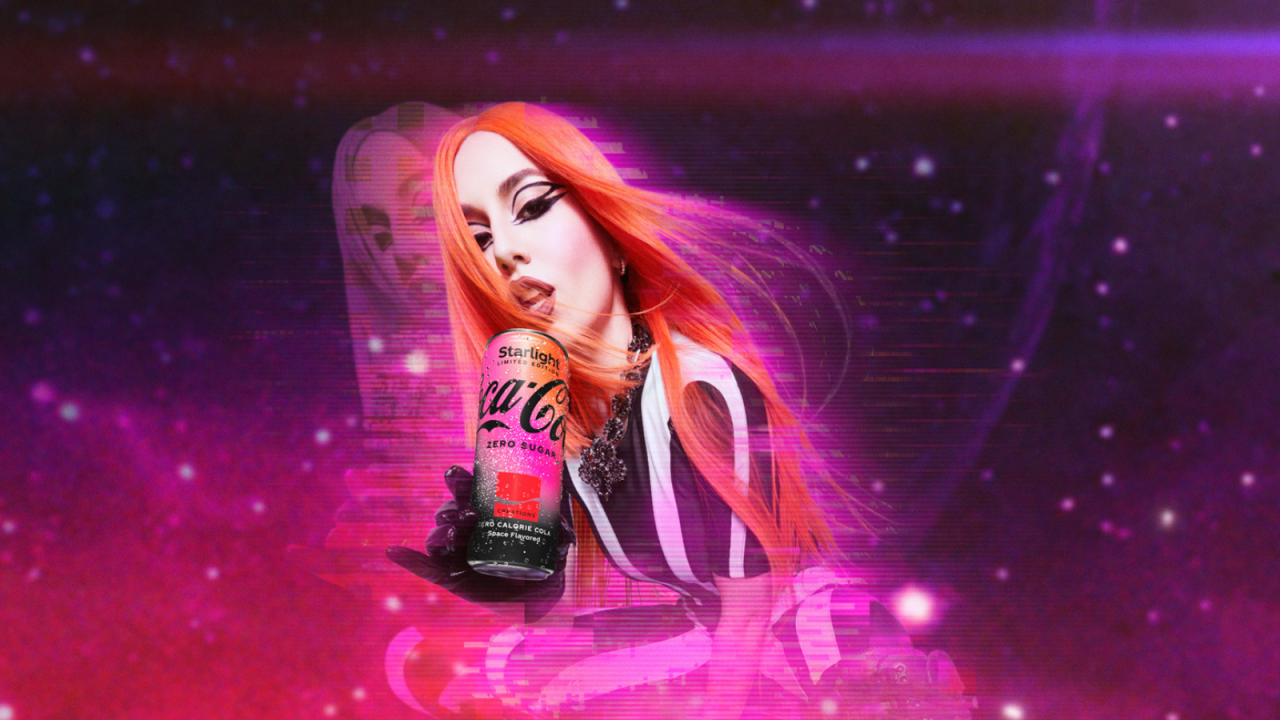 To promote the release of its limited-edition Coca‑Cola Starlight offering, Coca‑Cola Creations launched an out-of-this-world WebAR concert activation featuring global popstar Ava Max. The activation, which launched across North America and in select countries around the world, features three augmented reality experiences where customers can watch Ava Max perform three of her biggest hits—"Kings & Queens," "Sweet But Psycho" and "EveryTime I Cry".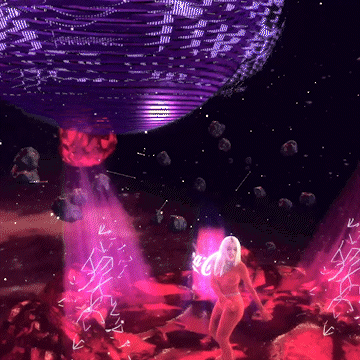 Customers can launch their own personal AR "Concert on a Coca-Cola" by scanning a Coca‑Cola Starlight can or bottle with their smartphone or tablet device. Once scanned, a portal to outer space emerges from the bottle and a stage fit for a queen appears in the user's physical space. Next, a hologram of Ava Max emerges from the portal and begins to perform one of her three hit singles on the stage.
Inspired by the infinite possibilities of space, the stage is surrounded by red liquid and gradient lighting as well as meteors and stars. Depending on the concert customers choose to access, each stage differs slightly with a variety of colors, light shows and back-up dancers. As such, each stage is tailored to the song Ava Max is performing and offers a unique experience to the user.
This "Concert on a Coca‑Cola" WebAR activation was created by Tool of North America in collaboration with Virtue, volumetric capture from Metastage and powered by 8th Wall. This experience uses both 8th Wall Image Targets and World Effects to create a personalized concert experience for customers and engage them in a unique and fun way. In addition, the experience uses volumetric video which 8th Wall fully supports to create a hyper-realistic, digital twin of Ava Max so fans can watch her perform as if they were at one of her real-life concerts.
Watch Ava Max perform with the magic of Starlight here.