8th Wall
Blog
8th Wall powered WebAR experiences are winning awards this season
8th Wall WebAR is making headlines this year with Webby and Clio Award wins and Auggie Award nominations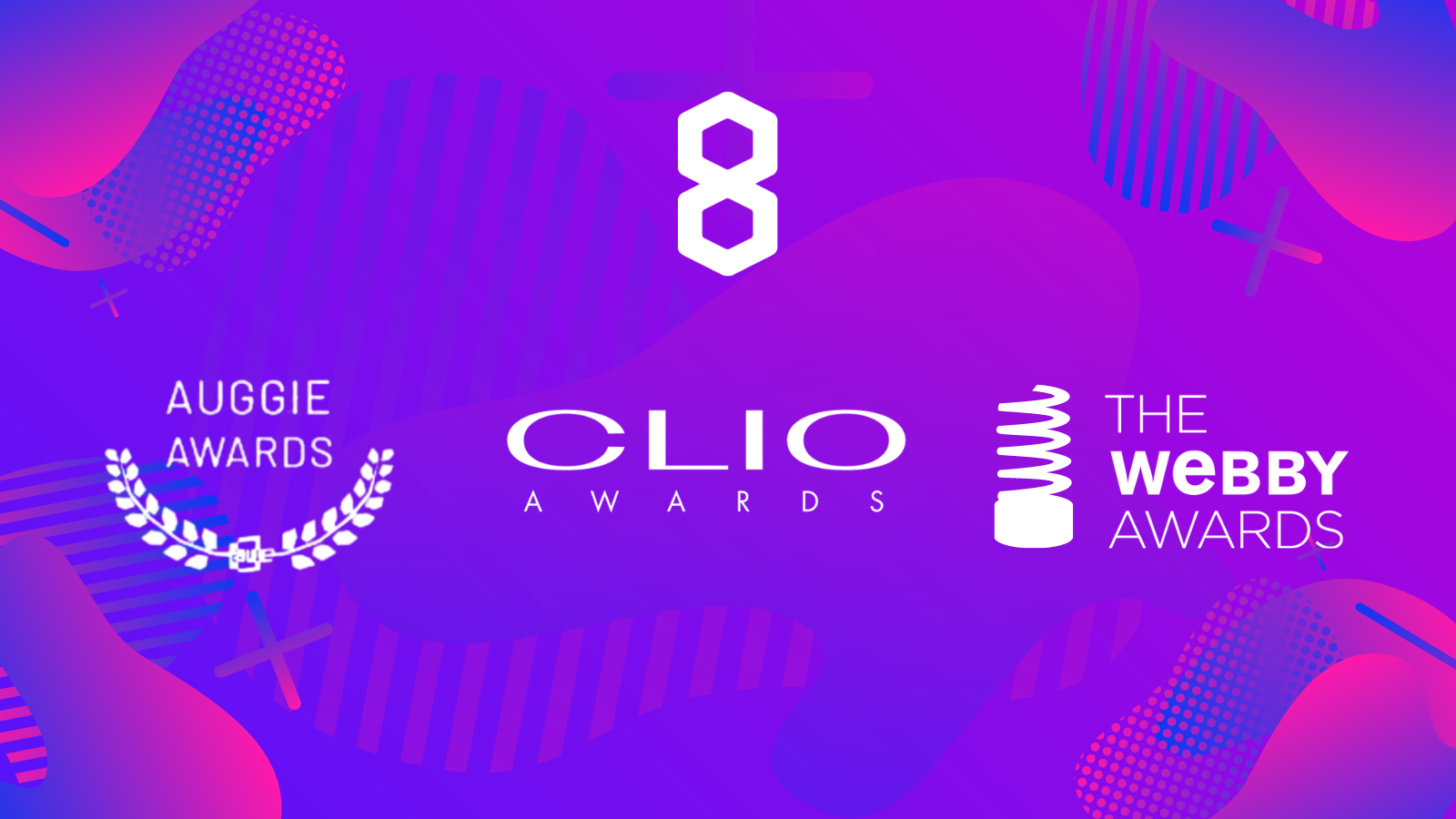 We are proud to announce that three WebAR experiences powered by 8th Wall have won prestigious Webby and Clio Awards! Established in 1996 during the Web's infancy, the Webby Awards is the leading international award honoring excellence on the Internet. Founded in 1959, the Clio Award is the premier international awards competition for the creative business and honors the work and talent at the forefront of the industry.
We'd also like to recognize the WebAR projects from our talented clients that have been nominated for an Auggie Award. 8th Wall powered experiences make up seven Auggie Award nominations across two categories including Best Campaign and Best Societal Impact, plus 8th Wall is nominated for Best Developer Tool. Vote for your favorites to help them take home an Auggie! Public Voting ends May 5.
Webby Award
First Woman - NASA's Promise For Humanity
The First Woman - NASA's Promise For Humanity WebAR experience created by bully! entertainment has won both the Webby and the People's Voice Award for Integrated Mobile Experience. First Woman tells the tale of Callie Rodriguez, the first woman to explore the Moon. While Callie is a fictional character, the first female astronaut and person of color will soon set foot on the Moon – a historic milestone and part of upcoming NASA missions. Using WebAR, this experience was used to build awareness for NASA's Artemis missions, the technology needed for off-world living, as well as to inspire young women to pursue STEM careers.
MLKonMLK
The MLKonMLK WebAR experience for Lenovo and created by Black & Red has won three Webby Awards including Best Installation or Experience, the People's Voice Award for Public Service & Activism and the People's Voice Award for Brand or Partner Experience. MLKonMLK is an immersive educational experience that brings Martin Luther King Jr.'s "I Have a Dream'' speech to every single MLK street using AR. The experience transformed all 955 streets that bear his name into an immersive experience in black history.
Clio Award
Pizza Hut WebAR Pac-Man Box
The Pizza Hut WebAR Pac-Man Box experience created by Tool of North America has won a Clio Award for Branded Entertainment & Content. Tool collaborated with GSD&M and Pizza Hut to bring to life the classic Bandai Namco arcade game PAC-MAN® using WebAR. Using special edition pizza boxes that served as an AR marker, customers were able to activate PAC-MAN® via their mobile browser to play on top of the box.
Auggie Awards
Best Campaign
Coca Cola Starlight
To promote the release of Coca-Cola's limited edition "Starlight" beverage, pop artist Ava Max performed a holographic concert series in WebAR. Fans can enjoy the concert by scanning a Coke can with their phone cameras, triggering Ava Max to appear within an intergalactic AR environment and sing one of her chart topping songs.
VIRTUE collaborated with Metastage, Tool of North America and 8th Wall to bring this experience to life. Ava Max's performances were volumetrically captured at Metastage in LA, and the art and development teams at Virtue and Tool integrated the assets into WebAR via 8th Wall's platform.
Seattle Kraken
Aircards, DCG One & Seattle Kraken created a multi-layered Web-based AR/VR experience that took fans on a rich immersive storytelling journey. It featured a full 3D digital twin of Climate Pledge Arena, an animated Zamboni and an interactive face filter experience that takes you between the pipes with the Goalie. Seattle leveraged this amazing narrative-driven WebXR experience to enable meaningful brand engagement with their audience. The experience saw a dwell time of ~3 minutes, and just over 4.5 meaningful interactions per user demonstrating the highly engaging nature of the experience.
Sinister AR Collection
De Bortoli Wines wanted to celebrate the Australian outback with the release of three new red wines, each featuring an augmented reality with a 'sinister' outback animal, featuring a crocodile, tiger snake and redback spider respectively.
Each Sinister Collection wine bottle indicates that it is AR-enabled, and by scanning a QR code, the experience is launched. Rock Paper Reality's Web-based wine experience for De Bortoli wines pushed the boundaries of what was possible for bottle tracking. And while having some fun with the labels, as ever, the De Bortoli team has taken the wine seriously.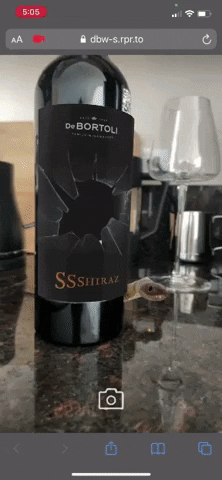 AR Commemorative Cups
MVP Interactive collaborated with Madison Square Garden to bring iconic NY Rangers and NY Knicks athletes to life on commemorative cups through Augmented Reality! Fans who purchased any of the ten signature cups released throughout the 21-22 season at MSG had the chance to unlock an exclusive augmented reality video experience triggered by a unique QR code on each cup. This WebAR project saw an average of 2 min 24 sec dwell time per user in the first 10 days of launch. Athletes included Henrik Lundqvist, Earl Monroe, Willis Reed, Rod Gilbert and more.
Corona AR Paradise
To invite consumers to learn more about the lime ritual, Corona created a web 360° experience which taught consumers how to prepare and enjoy a Corona with lime in AR. Using an AR portal, users are transported to a Corona paradise which includes a bar finder that shows the nearest bar location where Corona is served. Created by CamOnApp and powered by 8th Wall.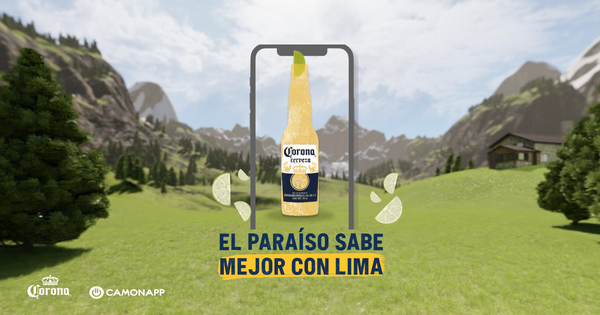 Audi e-tron GT
Users can explore the new Audi e-Tron GT anywhere, anytime with a simple QR code. View in a showroom or in your own driveway even zoom to get a sneak peek of the interior. The beautiful design of the car is flawless from real-time reflections, studio lighting, sound effects, a full audiovisual experience. Created by Nice Shoes and powered by 8th Wall.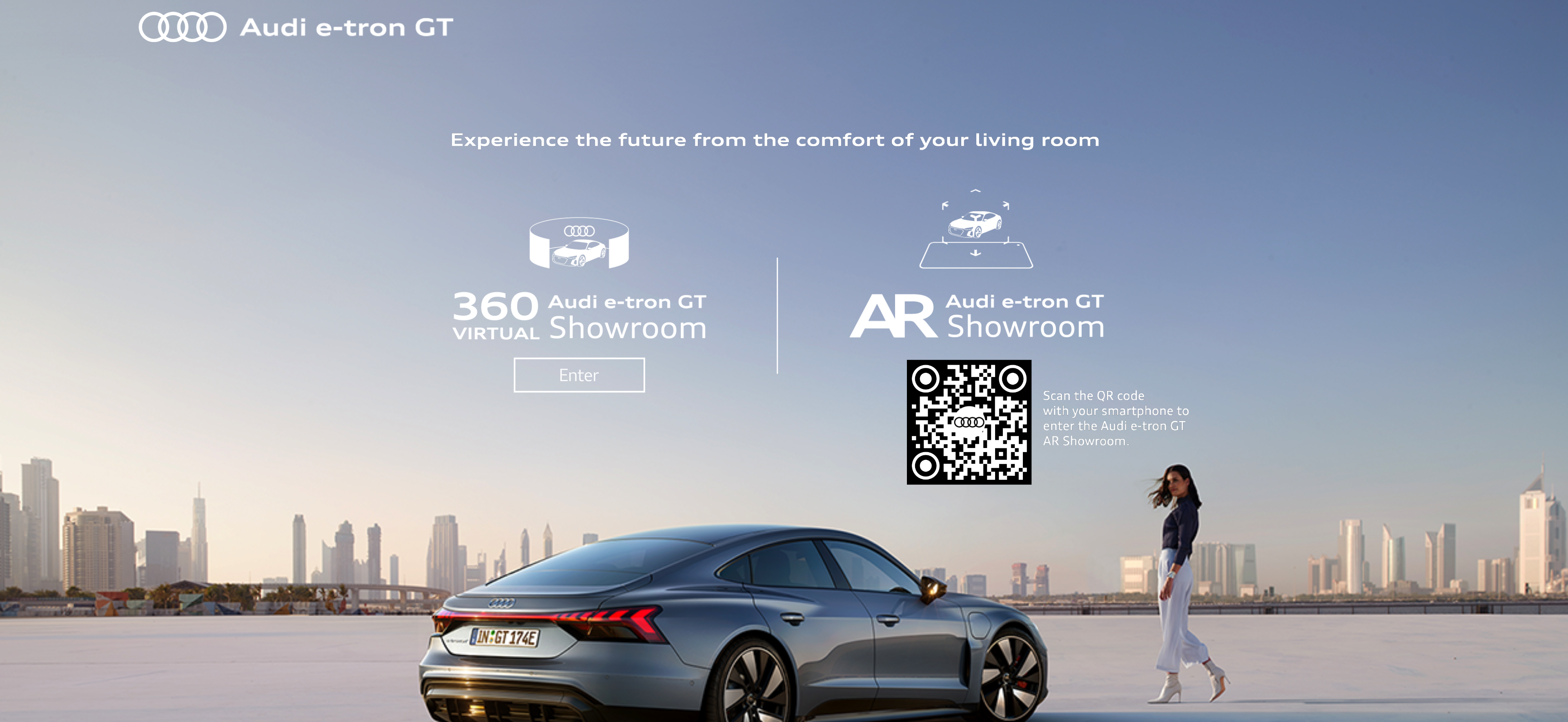 Best Societal Impact
Walk in my Shoes - Catalyst VR
Catalyst VR worked with Steps Outreach Service to create Walk in my Shoes. Walk in my Shoes is an engaging WebAR experience that gives an insight into what it's like to be young and homeless. Users are introduced to the animated 3D character Stevie, a young homeless person in Melbourne, Australia. Stevie's story was created using the words and experiences of two young people who have a lived experience of homelessness.
…and we're up for an award for Best Developer Tool!