8th Wall
Blog
Charlotte Tilbury Beauty invited customers into the metaverse with first-ever 3D volumetric avatar
Customers brought the iconic Charlotte Tilbury into their environment with WebAR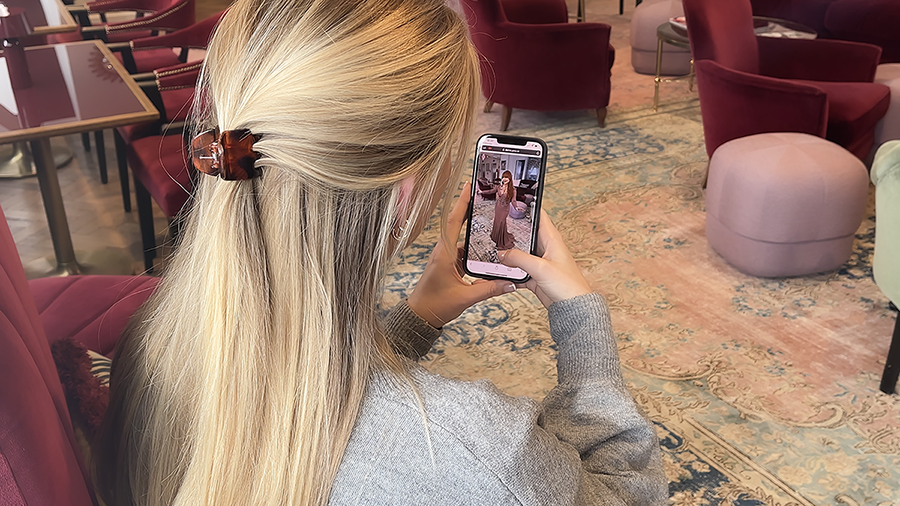 Charlotte Tilbury Beauty ventured into the metaverse with the launch of Charlotte's first-ever 3D volumetric avatar. Showcasing the brand's latest experience with mixed reality, the launch of Charlotte's first avatar alongside the brand's latest virtual store looked to bridge the physical, augmented and virtual worlds.
The experience began by bringing Charlotte Tilbury into the customer's environment as a hologram by tapping an area of the floor via their smartphone. As Charlotte's avatar came to life, she brought her presence, iconic style and mannerisms to guide customers from one reality to another. Users could then meet Charlotte, take photos with her or transport to the dreamy Pillow Talk Party virtual beauty wonderland through a magic portal to find out more about the launch and Charlotte's world.
Working in partnership with Charlotte Tilbury and Dimension Studios, Powster combined volumetric capture with an Augmented Reality portal for a digital, immersive first. Using 8th Wall technology, this beautifully designed experience integrates a realistic holographic visualization and hundreds of thousands of particles to create a magical moment for Charlotte Tilbury fans. This newest digital innovation from Charlotte Tilbury Beauty demonstrates the brand's evolving position as a beauty-tech platform as it continues to elevate the digital customer experience.
"Charlotte's creative vision has always transcended multiple dimensions and worlds. It's this vision combined with the latest technology that is allowing us to really push the boundaries of creativity, storytelling, and interactivity to exciting new places. We are creating the next generation of immersive experiences for our customers in a continued blurring of the lines between what's physical and what's virtual – we can provide a visceral connection between you and Charlotte like never before! Creating deeper relationships with our customers, wherever they are in the world!," said Corinne Suchy, Chief Growth and Technology Officer of Charlotte Tilbury Beauty.