8th Wall
Blog
The Metropolitan Museum of Art brings ancient sculptures to life with Chroma AR experience
Explore the use of color in ancient sculptures and see how they exist at The Met today with this WebAR experience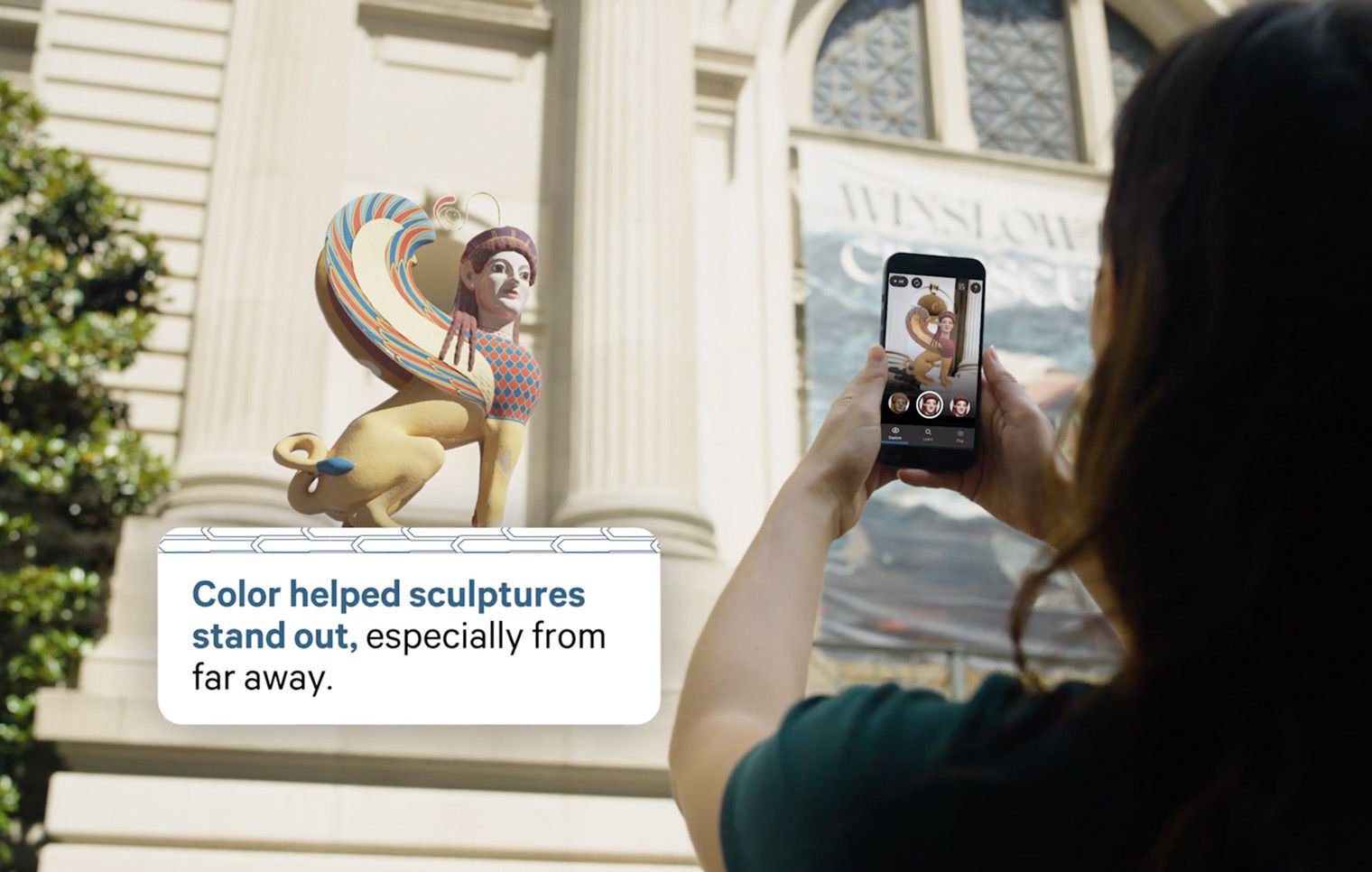 While ancient Greek and Roman sculptures are often shown as pristine white marble in museums, they were actually once colorful and richly adorned with detailed ornamentation. The Metropolitan Museum of Art's exhibition Chroma: Ancient Sculpture in Color reveals the colorful backstory of these ancient sculptures. Launched alongside the exhibition, The Met released a WebAR experience called Chroma AR that allows anyone with a smartphone to explore the use of color in ancient sculptures.
Available for both visitors at The Met as well as users around the world, the Chroma AR experience allows users to virtually recreate a sculpture of a sphinx in full color in WebAR. Using their smartphone device, users can place the sphinx in their physical space and see it as a full-color reconstruction, as well as how it exists at The Met today. Users can then tap on the sphinx to learn more about its history, explore a WebAR interactive rendering or try on the sphinx's crown through a face filter feature.
Created by Bluecadet and powered by 8th Wall, this WebAR experience lets visitors playfully explore how The Met and its collaborators use science, technology, and art history to bring these ancient sculptures to life.
Learn more about the Chroma: Ancient Sculpture in Color exhibition here.
Try out the experience for yourself here.