8th Wall
Blog
NASA and Northrop Grumman are bringing the Webb Space Telescope into your environment with WebAR
View the Webb Space Telescope from every angle with this out of this world AR experience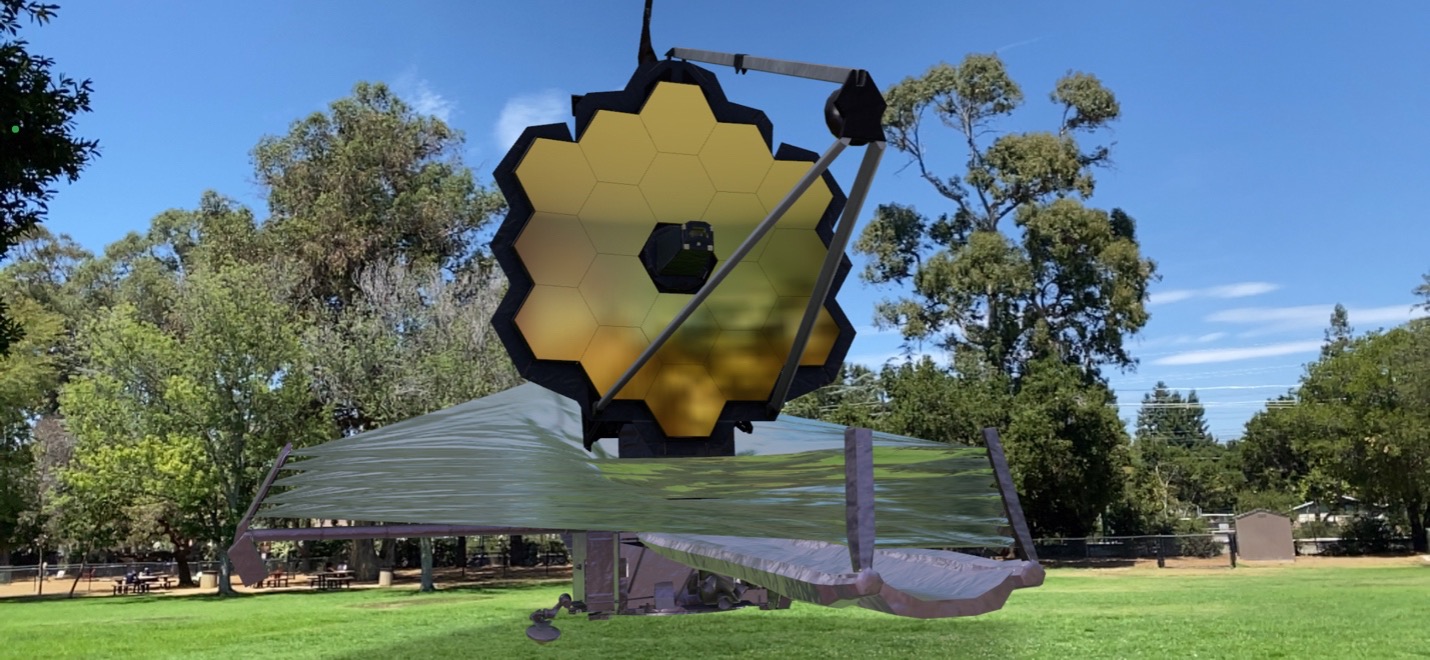 Looking to explore the deepest parts of the universe, NASA partnered with Northrop Grumman to build the Webb Space Telescope. Known as the largest, most complex and powerful space telescope ever built, the Webb Space Telescope opened a new era of space exploration with the release of its first images from space. To celebrate this major accomplishment, Northrop Grumman released a WebAR experience that allows space enthusiasts around the world to understand the inner workings of this sophisticated machinery.
The experience begins with a portal from space appearing in the user's physical space and the Webb Space Telescope emerging from the portal. Once fully emerged, interactive hotspots appear throughout the telescope that users can tap to learn more about the history, launch mission, gold-coated mirror segments, sunshield deployment and the way it detects infrared light. Users can then walk around the telescope to see the intricate details and view it from every angle. Users who are curious about the size of the 14,000 pound telescope can also open a second experience that shows the telescope at full scale in the user's space with the sunshield fully extended.
Created by Dentsu Creative in collaboration with Northrop Grumman, this augmented reality experience allows space enthusiasts to learn about the telescope in a fun and interactive way. As this experience is web-based and does not require an app to download, users are able to immediately engage with the AR directly from their phone.
Try out this experience for yourself here.