8th Wall
Blog
Introducing the Ingress Shared AR Challenge
We are thrilled to introduce a fresh challenge to the 8th Wall community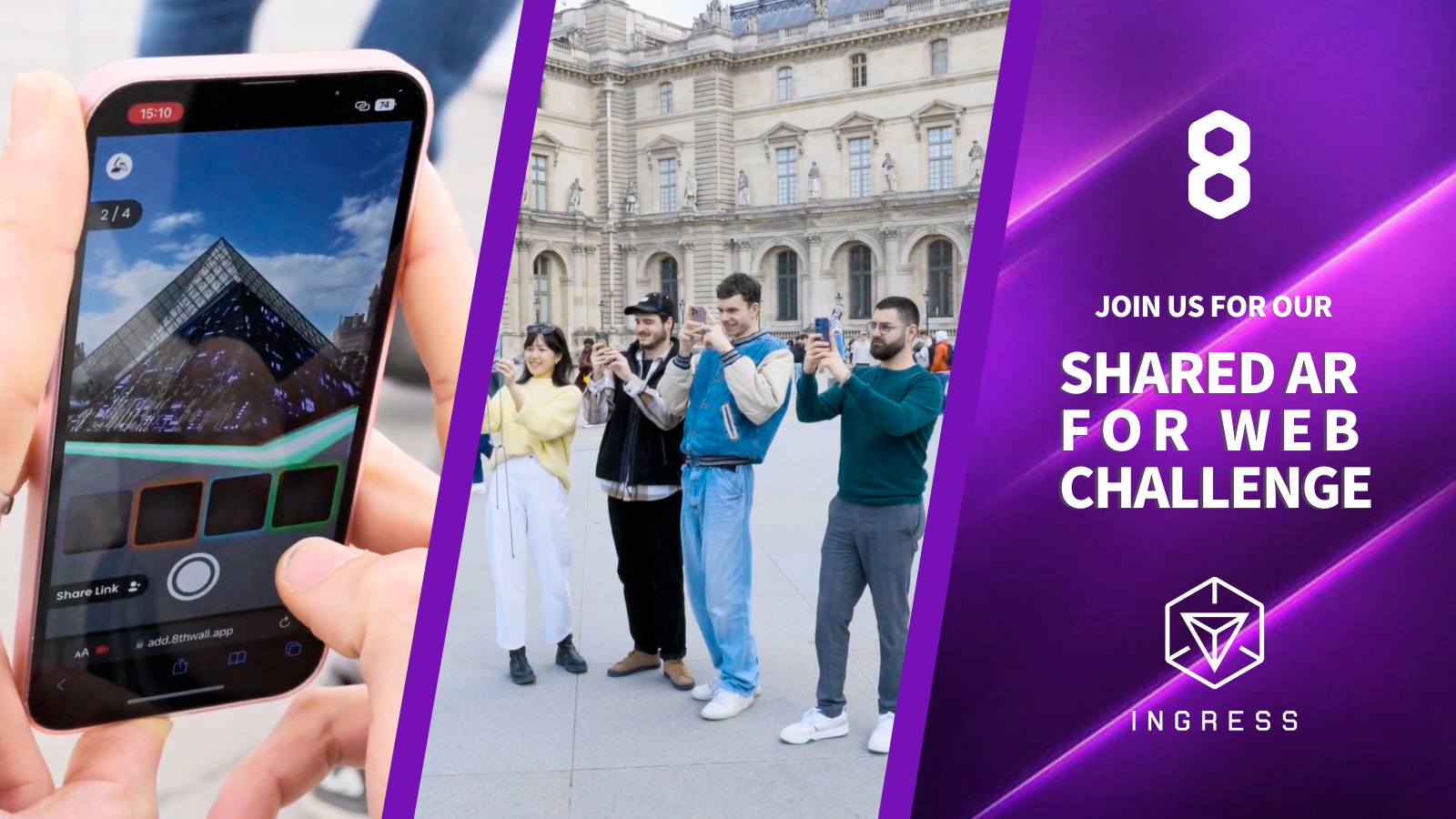 We are thrilled to introduce a fresh challenge to the 8th Wall community! During the month of August, we invite you to create Shared AR for Web using Ingress, Niantic's very first IP game, for a chance to win prizes worth over $10K!
Shared AR allows you to create social and immersive AR experiences for hundreds of concurrent users that extend dwell time. It helps create a sense of community and engagement that solo AR and webAR experiences simply cannot achieve. It also has the potential to create longer and more memorable WebAR experiences, and with cross-device support, audiences can invite others to join them from any device they are on.
The challenge awaits - let's begin!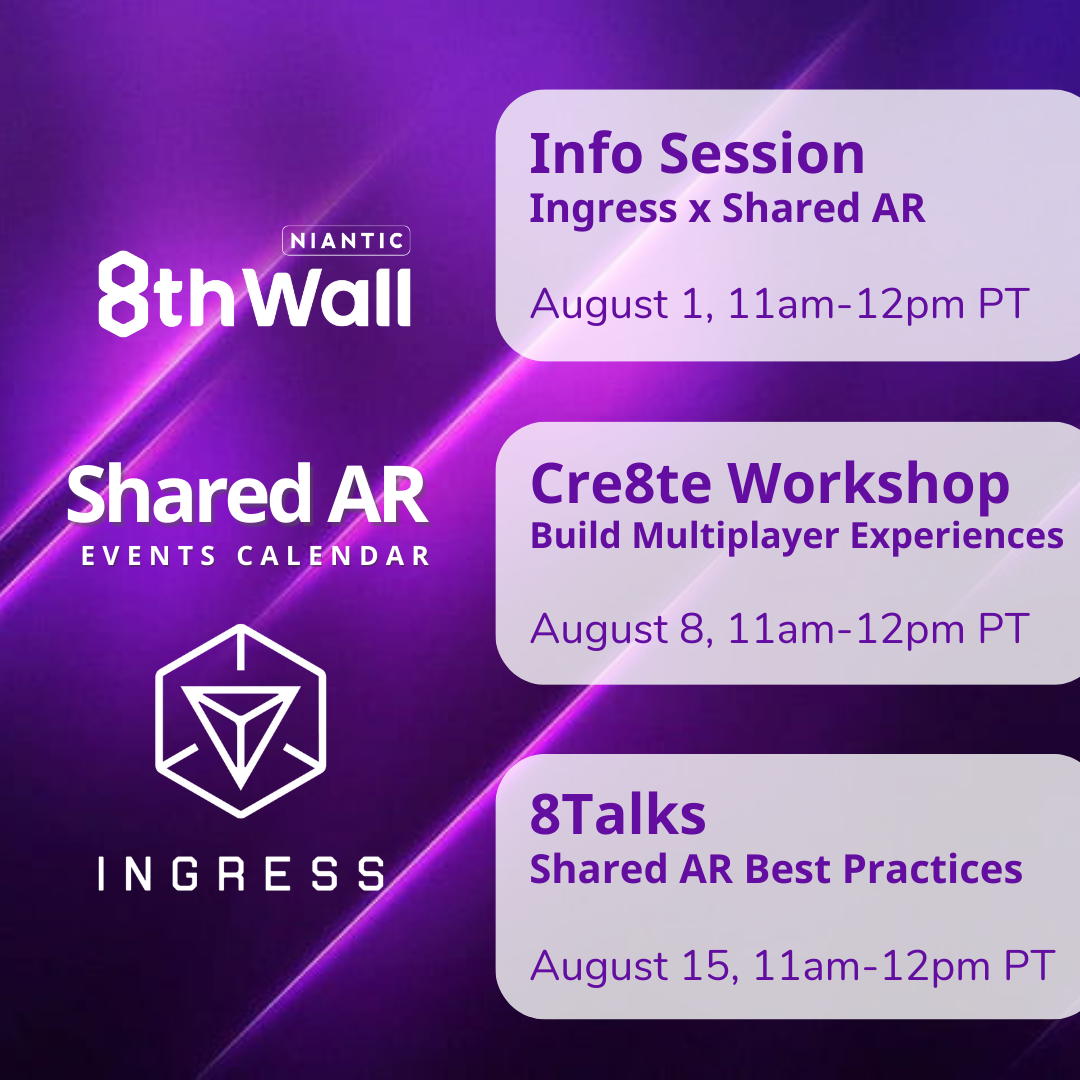 We will kick off the challenge with our Ingress x Shared AR Info Session on August 1st and share more information about Ingress, Shared AR, challenge eligibility, rules, judging criteria, and more. We will also have a Cre8te Workshop where you can build your own multiplayer experience with the help of our 8th Wall AR experts. This challenge will run all through August and will end on September 4th. During this time, participants will have access to resources and developer support in the #challenges Slack channel, where they can connect with other developers and seek help. Check out the full programming outline below. RSVP for our events here.
Chances to win prizes totaling over $10K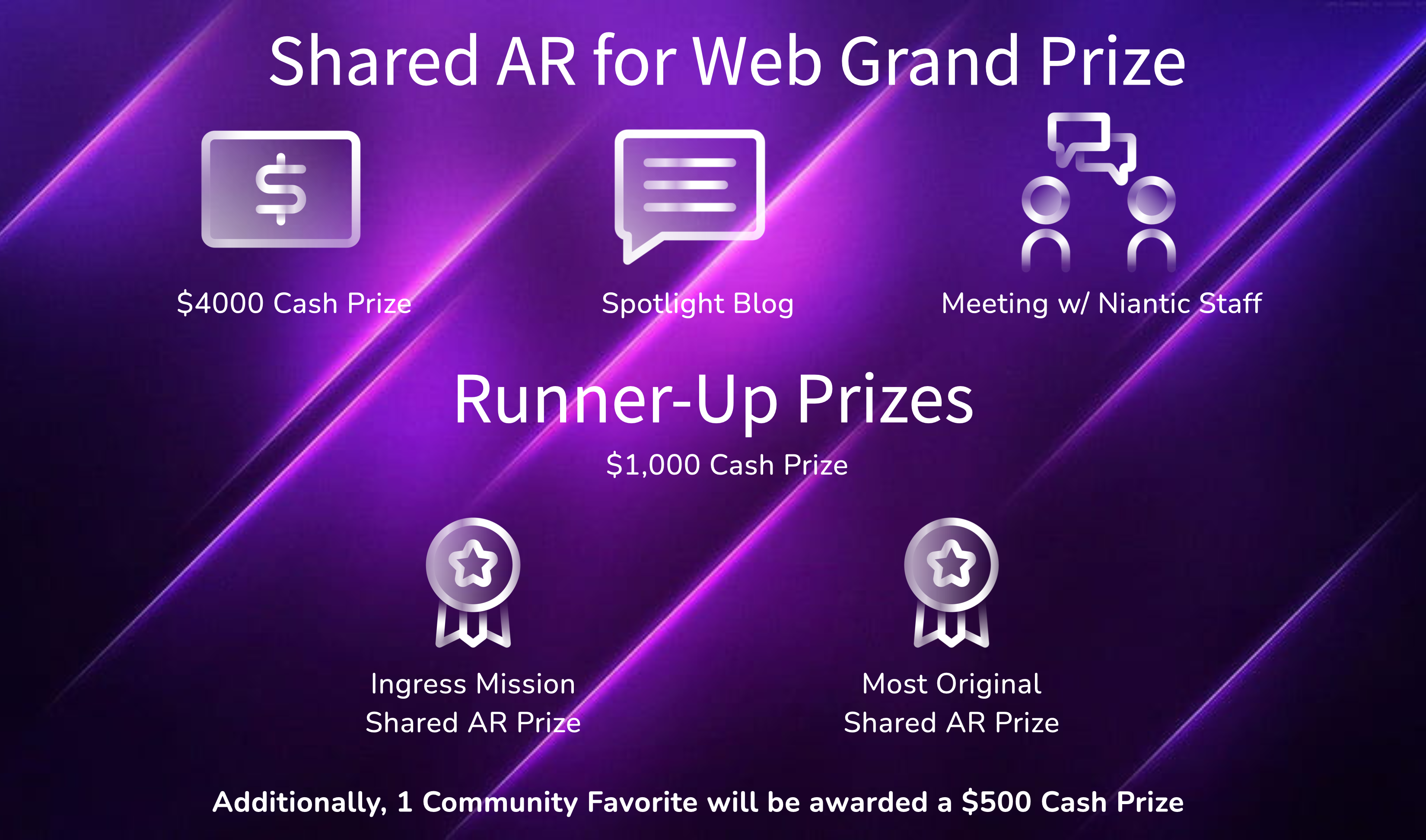 The Shared AR for Web Grand Prize will be awarded to the entry with the best overall submission covering the criteria of Shared AR, innovation with 8th Wall, Niantic's mission, and completeness. In addition to the main prizes, we will also choose 6 other winners for the following categories: Ingress Mission prizes, designed to assist agents during Ingress live events, and Most Original prizes, recognizing exceptional use cases for Shared AR. It doesn't stop there - the public will vote for 1 community favorite for a $500 prize! Some outstanding projects may also have the chance to be featured as an in-app experience in the Ingress game.
Join the challenge by registering here. Projects must be submitted by September 4th at 11:59pm PST, and winners will be announced on September 11th.
Note: 8th Wall Premier Partners not eligible to participate.
We can't wait to see what you create!