8th Wall
Blog
Japanese clothing brand ANAYI updates its ecommerce site with a new 3D/AR feature to boost shopper confidence
View the 2021 Spring and Summer Collection in volumetric video and WebAR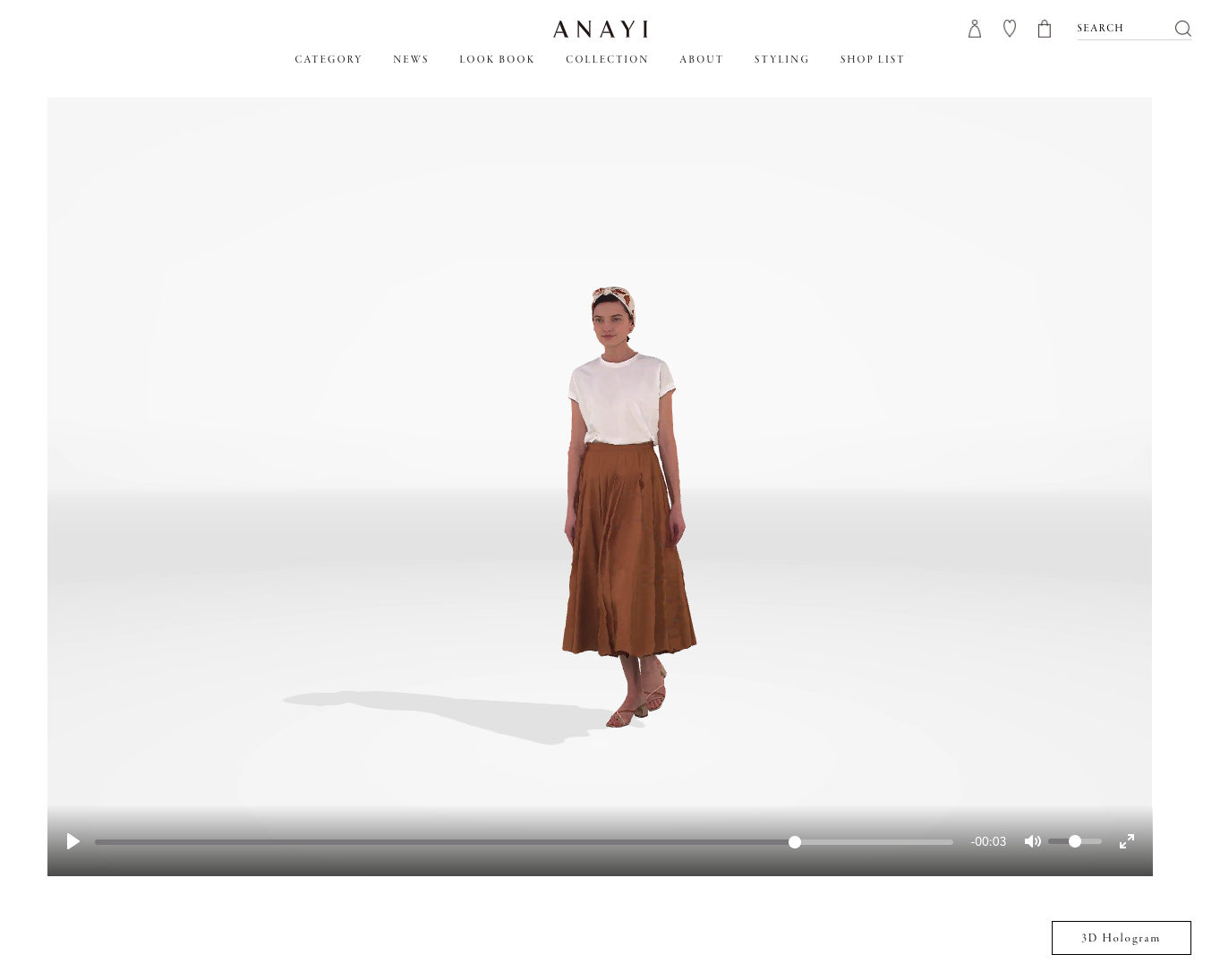 Japanese clothing brand ANAYI has updated its ecommerce site with a new 3D/AR feature aimed at boosting the confidence of shoppers purchasing online. Select product pages of its Spring and Summer 2021 Collection now feature volumetric videos along with 3D holograms in WebAR of models wearing its latest fashion.
Shoppers can select a video from their desktop computer using any browser, and view a model in motion – from any angle, including close-ups – to see how the fabric will drape and move with the wearer, rather than judging based on heavily stylized (and occasionally misleading) product shots. Potential buyers can also tap the "3D Hologram" button, or scan a QR code on a mobile device to place a 3D hologram of the model in their room using web-based augmented reality in any mobile browser.
"Volumetric videos are a way to go beyond what traditional videos can offer, and it's something our customers clearly respond to," said Toshio Takase, ecommerce section manager, ANAYI Division, Far East Company Inc. "Our customers want to take advantage of technologies like volumetric video and AR that make their lives easier and better, and we are happy to oblige."
For this campaign, ANAYI commissioned Crescent Studio to capture models wearing its latest fashion in Crescent's Tokyo location. Once Crescent recorded the models, the data was then processed using the Arcturus HoloSuite, a collection of software specifically designed for the post-production and distribution of volumetric videos. Using Arcturus HoloEdit, Crescent edited and compressed the videos into a high quality representation for both desktop and AR use. The same volumetric files were also used in a WebAR experience powered by 8th Wall made possible by a new integration with Arcturus HoloStream and 8th Wall.
ANAYI will continue to host the volumetric videos in the Spring and Summer 2021 Collection through August, marking this as the longest to-date commercial use of volumetric video for an ecommerce application.
👗 View the collection in 3D or as a hologram in WebAR by tapping this link.