8th Wall
Blog
Dermalogica uses on-packaging WebAR experience to educate customers on new product range
The Smart Serum experience informs customers on the product ingredients, product instructions and launch dates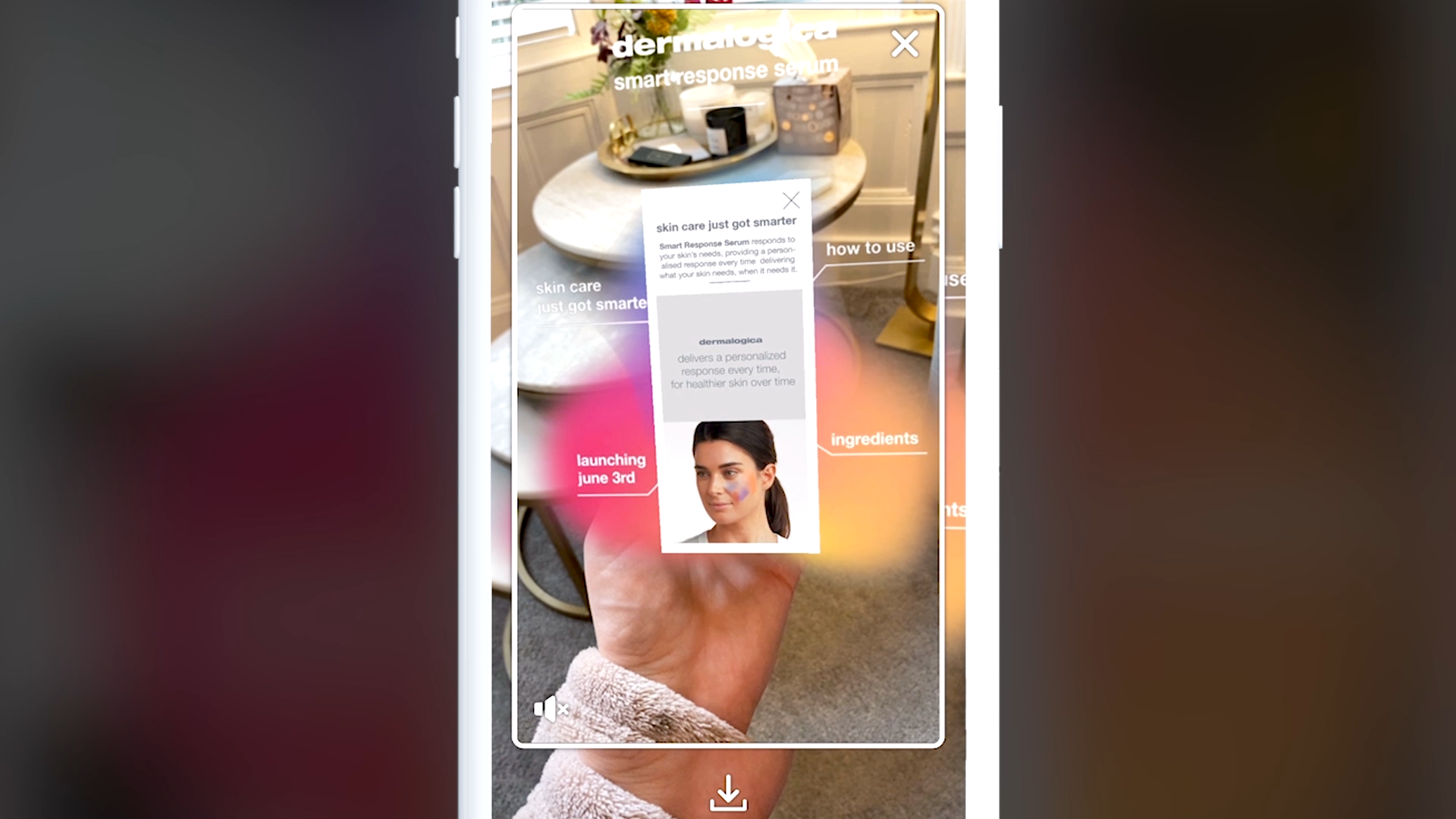 To help educate customers on their new product range, Dermalogica created an innovative on-pack WebAR consumer experience. Activated via a QR code printed on the product packaging, the innovative "Smart Serum" experience uses a dual content trigger, allowing customers to activate the experience from both the product box packaging and product bottle.
Using their smartphone, customers trigger the experience to display interactive content across the Dermalogica product. Next, customers tap on the content to learn more about the product ingredients, product instructions and launch dates. As customers tap through the experience, they are able to view custom 3D animations and product videos on each feature. If customers want to share the experience, they are able to capture photos and videos to share with their friends on their social accounts.
Created by Aircards in collaboration with Halpern and partnered with 8th Wall, this web-based augmented reality experience uses interactive content anchored in the 3D space to deliver targeted product information. With no app required, the experience is accessible through the browser making it easy for customers to instantly engage with the AR content.
Learn more on the Aircads Public Profile here.