8th Wall
Blog
P.F. Chang's rings in the 2022 Lunar New Year with a limited-time WebAR experience
Customers can celebrate the Year of the Tiger with a specialty cocktail and immersive experience at restaurant locations nationwide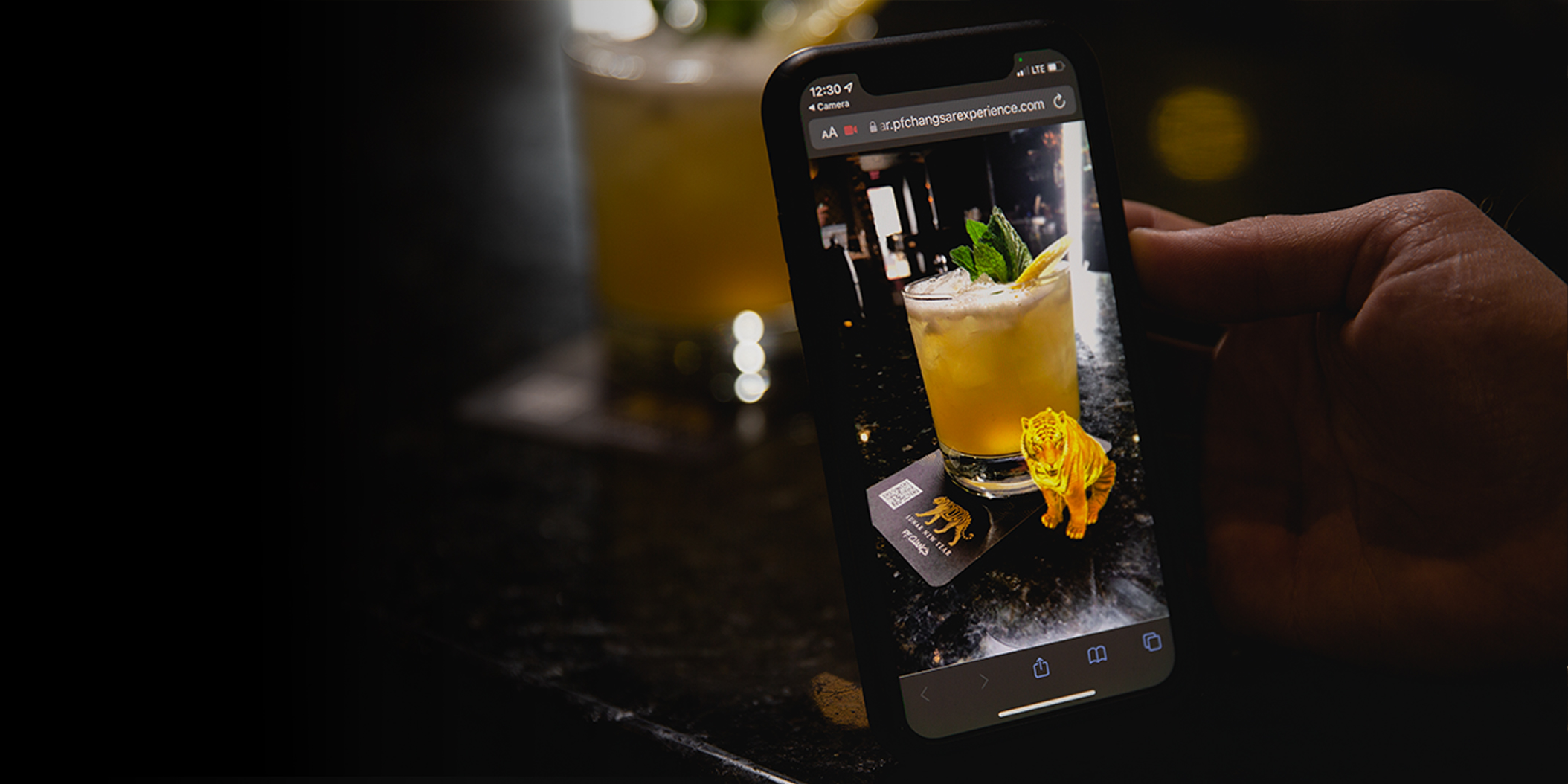 In celebration of the 2022 Lunar New Year, P.F. Chang's has launched a limited-time specialty cocktail and immersive experience which honors the Year of the Tiger. Available at P.F Chang's restaurant locations nationwide, the augmented reality experience brings the spirit of the tiger to life in an unexpected way.
Customers can access the augmented reality experience by ordering the Iwai of the Tiger cocktail and scanning the QR code on the accompanying coaster. Once scanned, a 3D lion leaps into the user's physical space and begins to roar. As the tiger roars, it looks around the user's physical space as if guarding the drink from any negative energy.
"In celebration of the Year of the Tiger, we've launched a limited-time cocktail to expand our elevated menu and provide our guests with an immersive experience that honors the Lunar New Year tradition and brings excitement to the table," said Tana Davila, chief marketing officer for P.F. Chang's.
Created by QReal and powered by 8th Wall, this WebAR experience allows P.F. Chang's to honor its roots and celebrate the Lunar New Year with a toast to adventure. As this experience is accessible through the mobile browser and does not require an app to download, customers can enjoy the culture and customs marked by the new moon in a fun and innovative way.