8th Wall
Blog
Winner Announcement: 8th Wall #HolidayChallenge2022
Winners of our first ever web-based augmented reality or WebAR challenge: #HolidayChallenge2022.  Stay tuned for our next challenge starting March 1, 2023.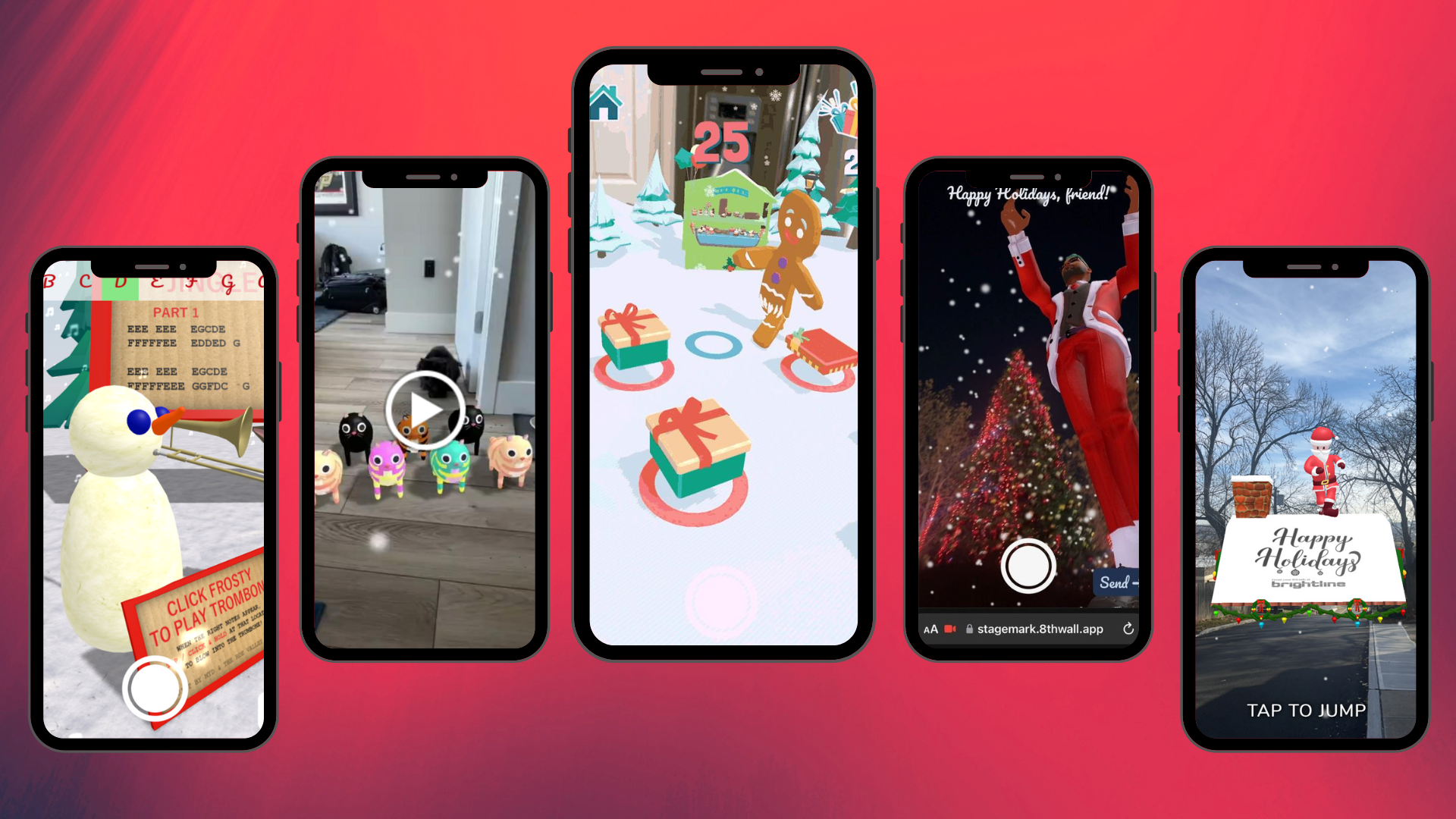 Last month, we challenged you to create your own personalized Character Camera Project to help the holiday season stand out (check out the template here). Submissions were published to your Public Profile to enter (see the contest rules here) and then shared in our Developer Slack community. You can find all of the entries in the #made-with-8thwall channel by searching for the #HolidayChallenge2022 hashtag

With that, let's share our winners! These are shared in no particular order.

To begin, checkout "Gingy's Gift Grab" by the InVision Communications team. This fun and festive AR game challenged players to collect as many presents as possible before time ran out by controlling an AR gingerbread character named Gingy. The game's charming aesthetic and smooth gameplay earned it a spot among the top five winners!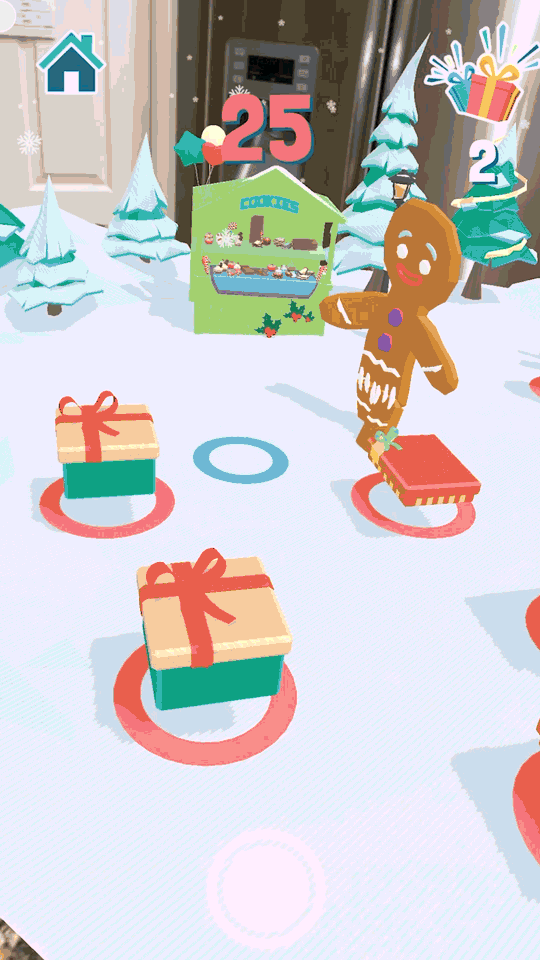 Next, we have "Bring Starchild Yeezo home for the Holidays" by Bryan @ Stagemark. This AR experience transports players to a winter wonderland where they interact with the ReadyPlayerMe avatar of the artist Starchild Yeezo, as Startchild's holiday song plays in the background. Capturing a holiday-themed photo with the avatar delighted users and were merrily shared on social media. Its original concept and execution earned it a well-deserved win!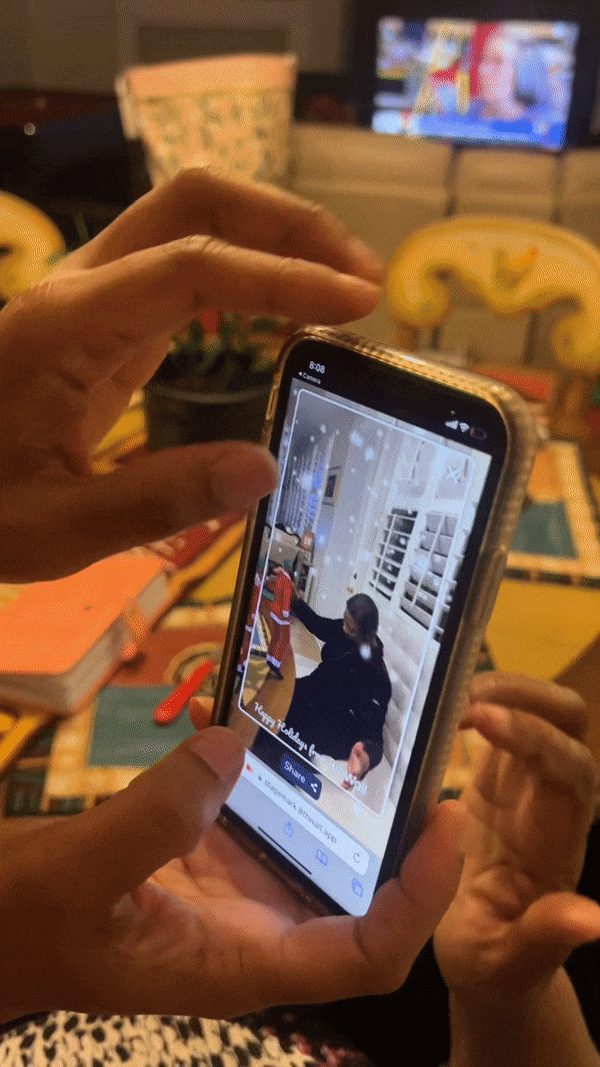 The inventive AR application by Mal Duffin allows users to play the fiddle or violin to the tune of Jingle Bells with their favorite holiday characters superimposed. The level of creativity and technical skill demonstrated by this entry impressed our judges, and made it a clear winner.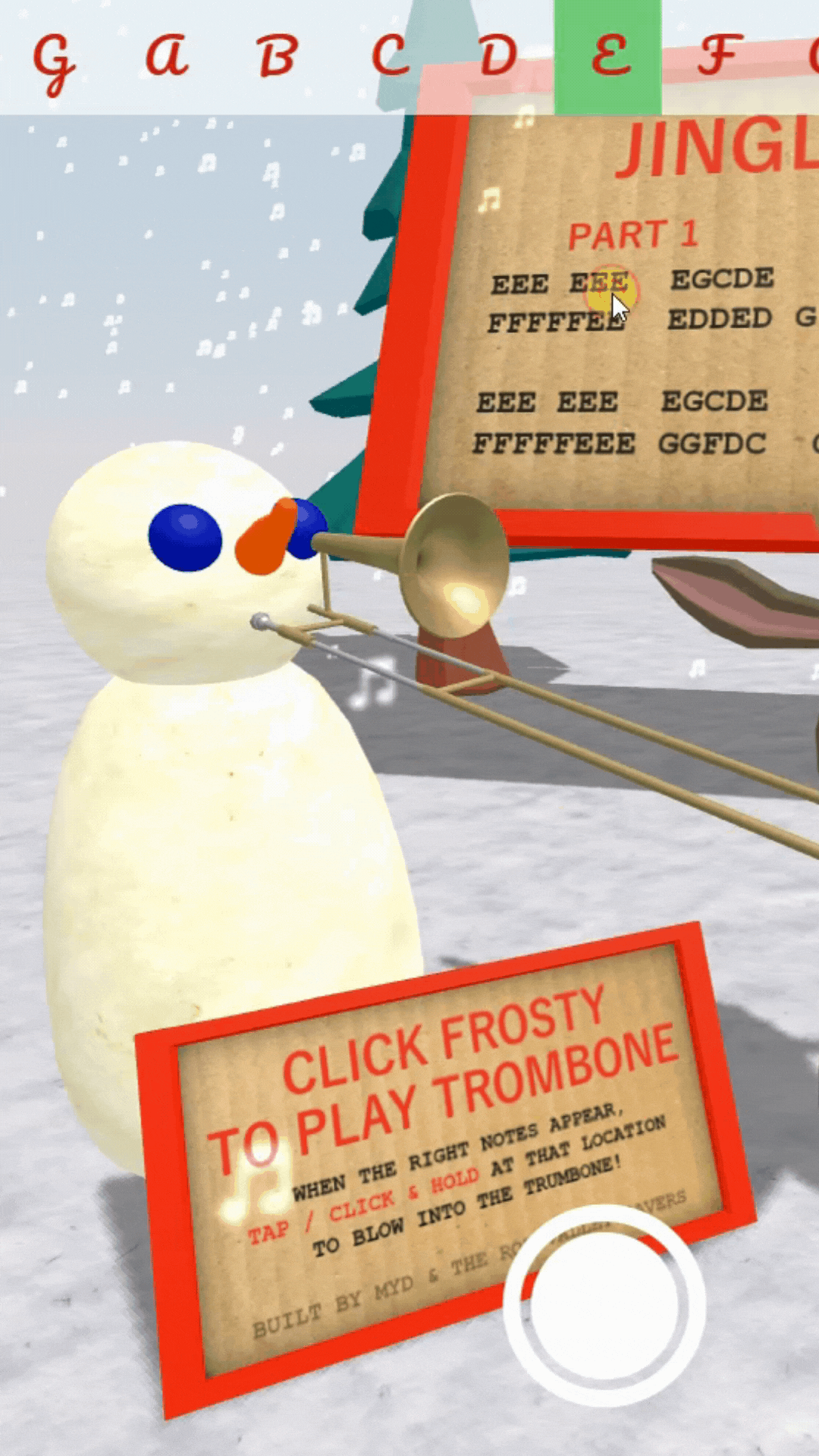 "Sleigh Ride Surfin' Santa" by the Brightline Interactive team is a fun and festive AR game that let players control Santa as he jumps his way from sleigh to chimney. The engaging gameplay and interactivity impressed our judges and made it a clear choice for the top five!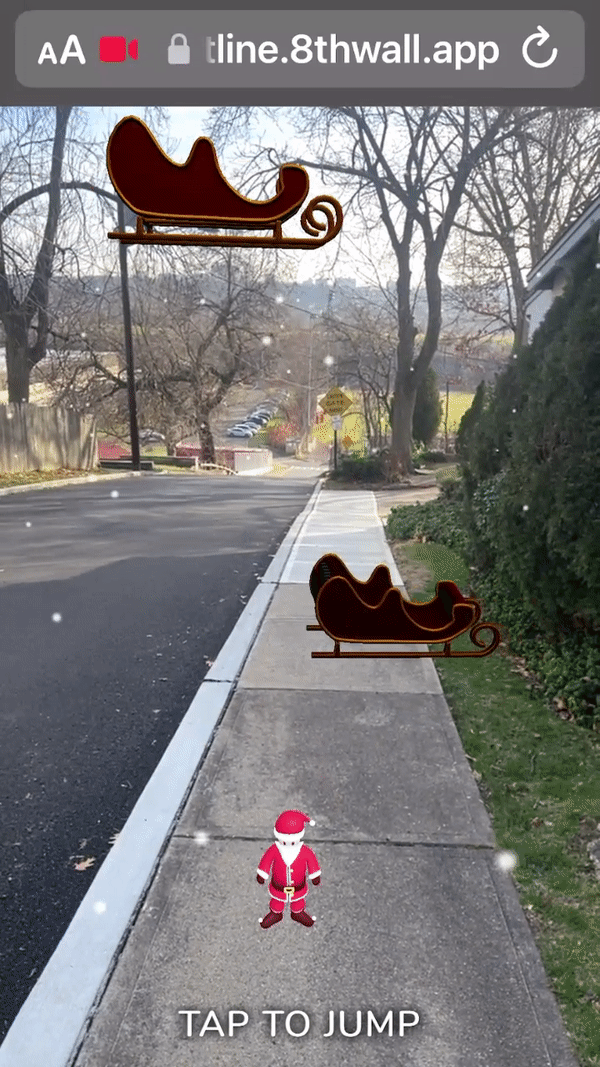 Rounding out the incredible winners is "The Silly Cat Orchestra" by Adam Czibere. This AR experience lets you play with cats singing the notes C to C! With endless open play that sparks joy, we celebrate its well-deserved win.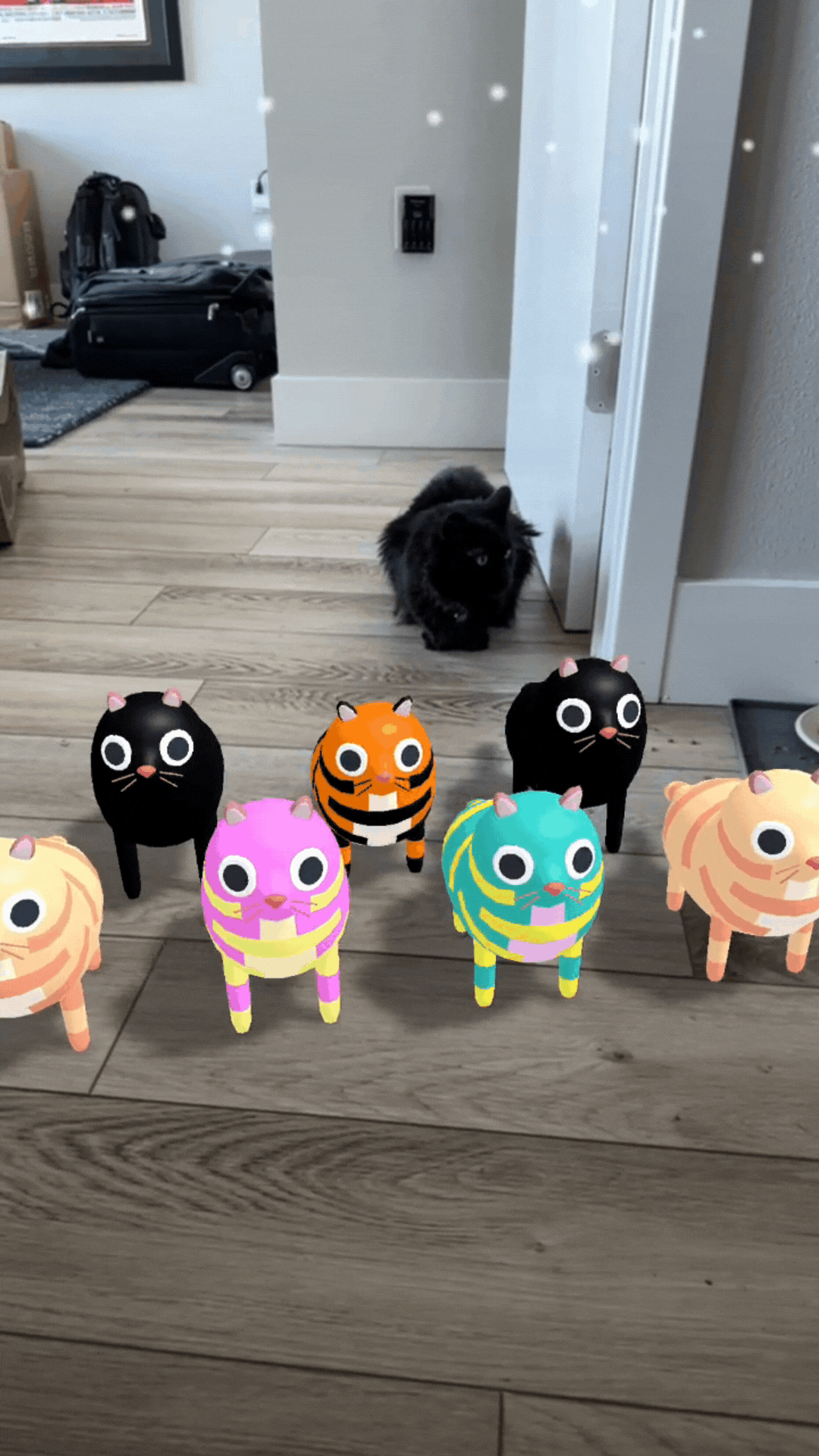 We also want to shout out some great projects that caught our attention: "Have a chill holiday" by Aaron Williams and "Japanese New Year Card" by Plastico. Check out all of the submissions! We know you'll have a lot of fun.

We would like to extend our heartfelt congratulations to all of the winners, and to all of the participants who submitted their amazing work. Your creativity and skill have helped to push the boundaries of what's possible with web-based augmented reality, and we look forward to seeing what you come up with next!